Anyone hungry for some Monday morning cereal?! Perhaps a little Smack, Crack & Pot to start your week off right! The latest addition to the Ron English 'Cereal Killers' crew is now available for purchase. This 8inch vinyl mash-up definitely warps the mind a wee bit. We'll just stick to our Rice Krispies, thanks! Ha.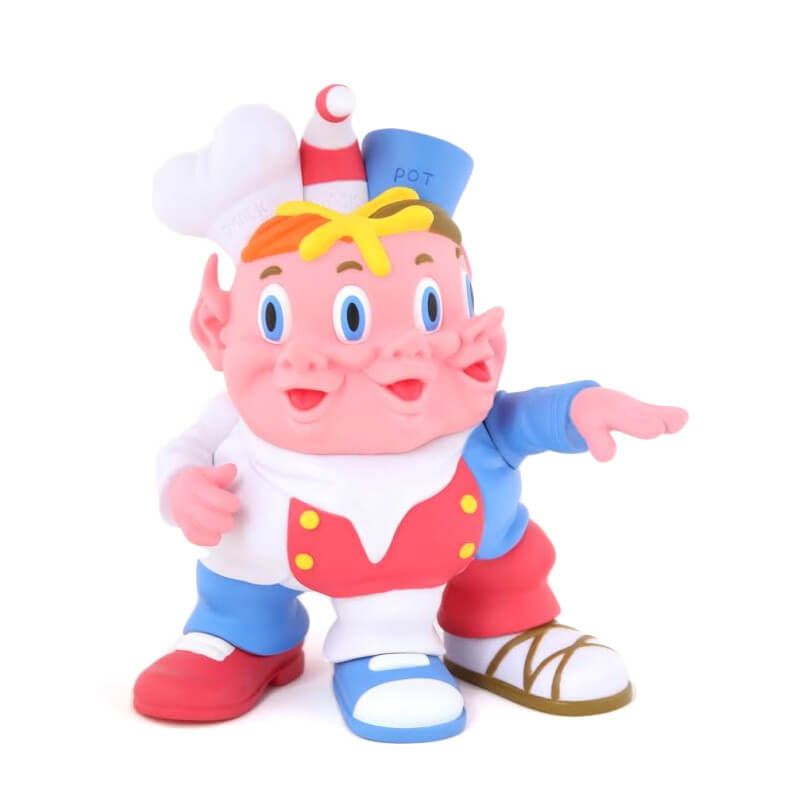 Smack, Crack & Pot is available in the UK at Collect & Display HERE for £67 and is available in the US at our pals Strangecat Toys HERE for $65/£52.
Mr English also has an exclusive Pink colourway of Smack, Crack & Pot available on his store HERE for $80/£64, which is limited to 100 pieces.