Sometimes crying and whining makes a difference! Take Quiccs infamous Forbidden TEQ63 that he released last year and FUNKO heads, as well as non-Funko collectors, wanted them so bad and most of them missed out. The uproar had Quiccs close off his inbox for a while. TODAY is a new day and you guys can dry your eyes as a new version is coming! Meet Forbidden TEQ63 Icy Grape colorway By Quiccs exclusive for ToyThug store.
The Forbidden TEQ63 series features Quiccs' TEQ63 Character taking over a very familiar, popular toy format. The Forbidden TEQ63 comes in Icy Grape Edition.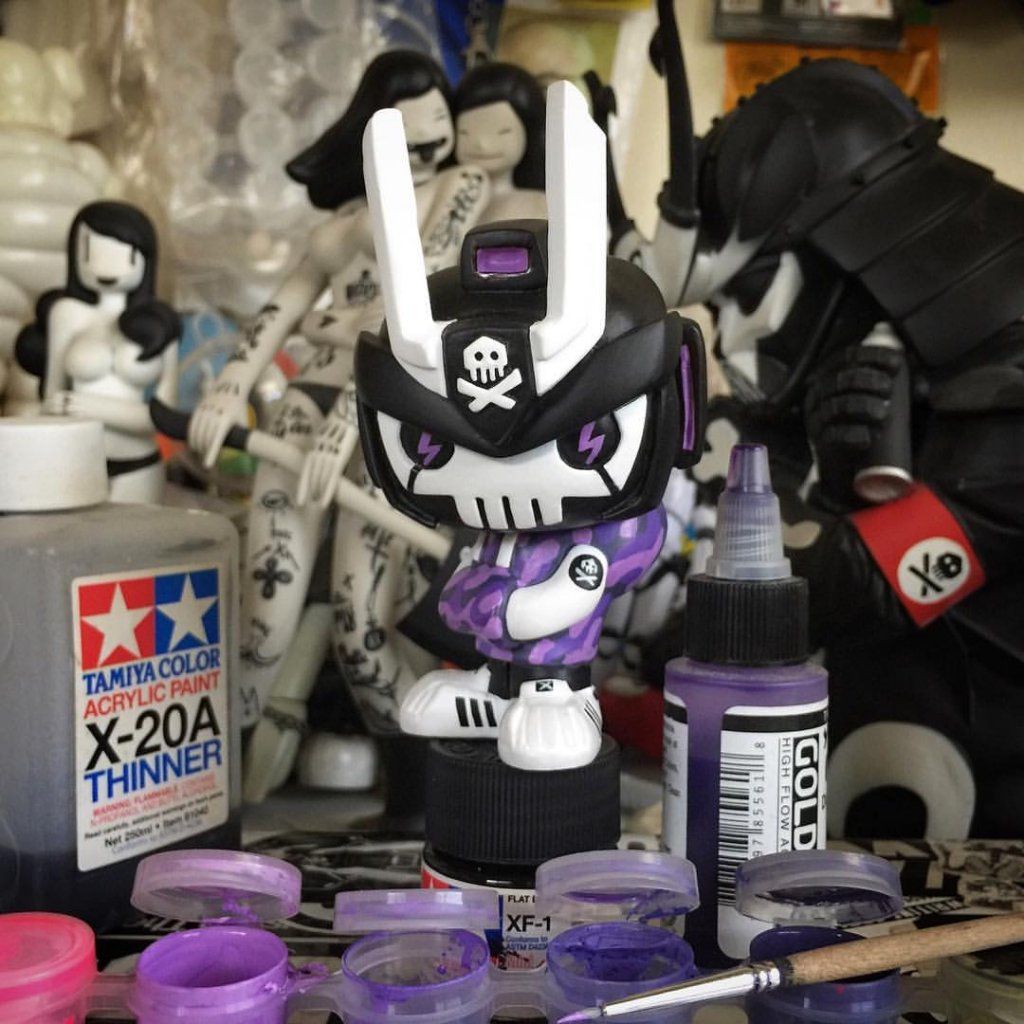 Each Toy is hand-painted and is articulated on the neck with magnetic connectors. The figure stands at around 4 1/2″ Inches, and is made in plastic resin material. It also features an acetate box that is fitted exact to the toy, and is designed with a wraparound card.
 Check out our unboxing of the OG Forbidden TEQ63 below.

ETA April 2017