Where to start with this review was made easy from the second I received the box and started opening it up, this is as much about the packaging as it is the toy.
Firstly it's comes wrapped in brown paper that when opened reveals a printed shipping box. Now once you've opened that up, you find the colourfully printed packaging wrapped in tissue paper (not pictured as I unwrapped before taking shots for the review).
Now when you've finished admiring the box art and opened the box, you find two eyes looking at you through the holes cut into the foam cover.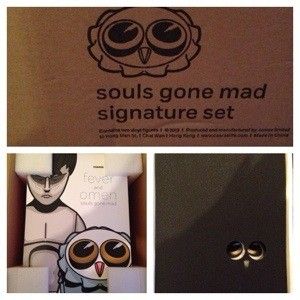 Remove the cover and you are greeted by Fever, an Omen and a C-O-A-R-S-E die securely housed in a snug fitting, thick foam insert. I also managed to get a pair or Fever's pyjama pants, which come in their own clear sleeve with a printed header card.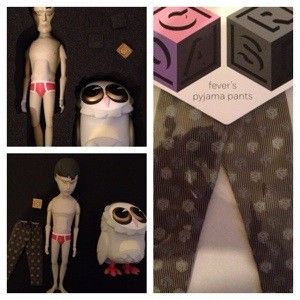 So enough of me pouring over the packaging and let's move onto the toys, that's why your reading this right?!?
Well as you may know Coarse Toys are known to be at the high end of the art toy scene but with the recent release of the mini Omens at SDCC, that were the price of a dunny but a thousand times better it seems they are doing more affordable toys. Okay so this set was £175 and I know it sounds a lot but Fever stands at 14″ tall with 5 points of articulation, (shoulders, wrists and neck) the Omen stands with the neck being articulated.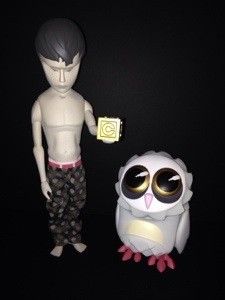 Now the sculpt and paint application on these figures is amazing not one wonky line, not one smudge or "dirt" mark and that further goes to show what can be done with low-mid price art toys. If you have got the cash to get this set and you can find one, even one of the Omens on its own or the new mini Omens that are coming out, then do it you will not regret it.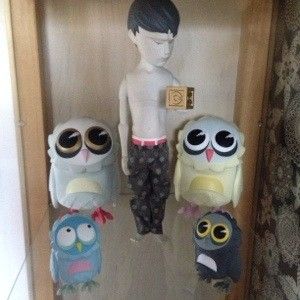 For more on Coarse Toys and future release then keep an eye on their website and we will also keep you up to date with stuff they have coming out and where you can get it in the UK and Europe.