Well where do I start with this months offerings from My GeekBox?!
Well!!!! Ummmmm I'm not too sure to be honest,
After last months ok box this months was a massive letdown.


So the theme was Geekmas and I guess it was ok but not great! Well unless you like Star Wars.
So let's take a look shall we.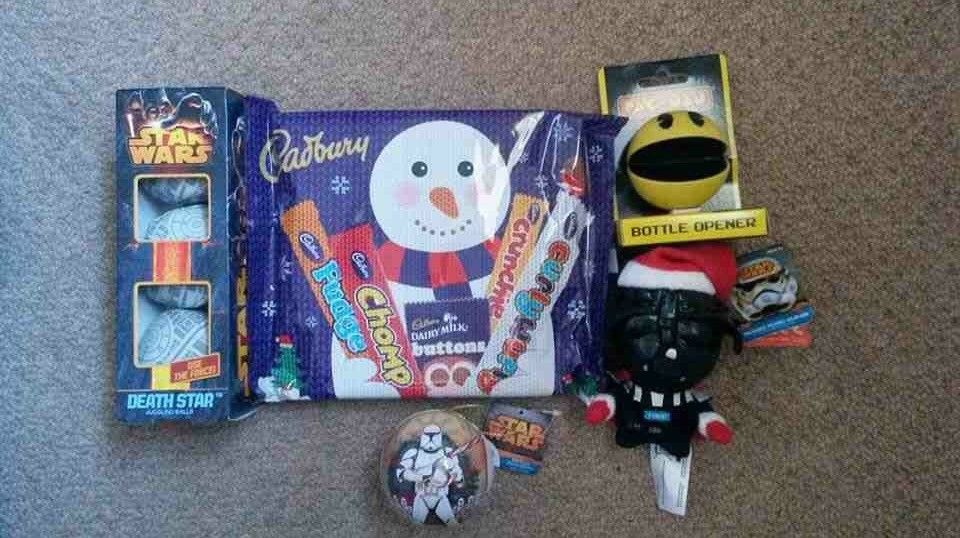 So…….yeah, let's do the good things, a selection box that will get eaten at some point, the tee that is a bit like Jack from Nightmare Before Christmas and the Optimas Prime stress ball (see below) how the not so good, a Darth Vader plush toy (in a christmas hat, some Star Wars juggling balls, a Star Wars bauble and a pac man bottle opener, that will all get stuck in a draw but I guess that's blind boxes for you.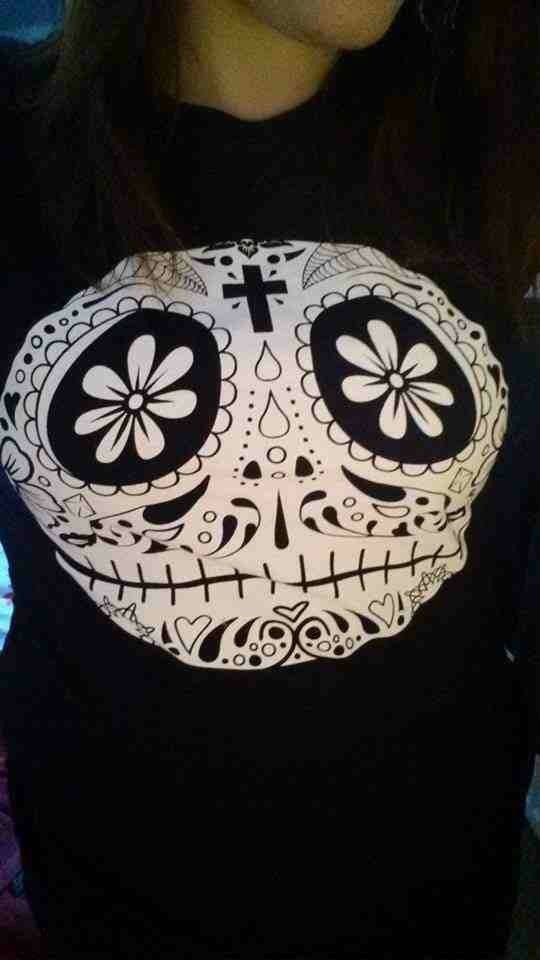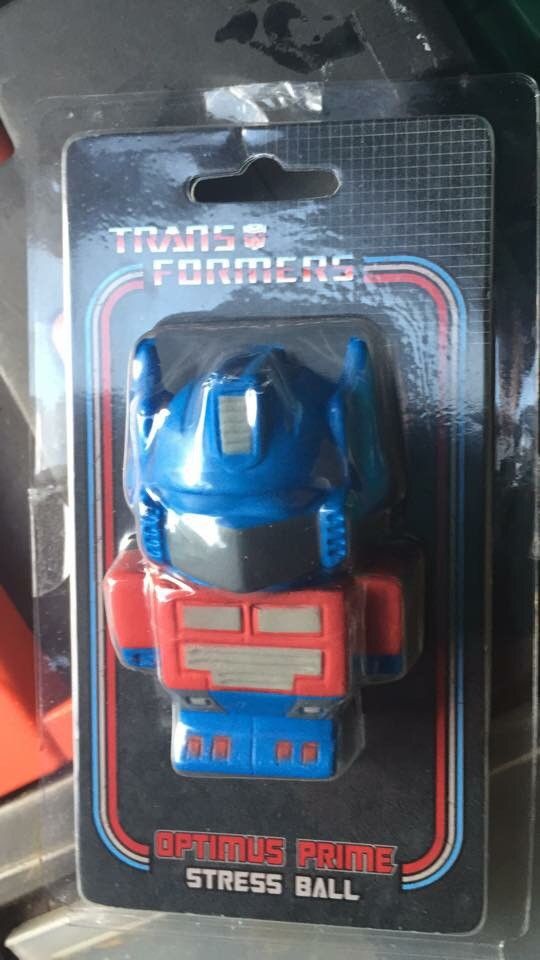 I would give this box a 3/10 as it's not stuff I would buy and will just take up space but some people might like it I guess.


Now let's move on the the BIG disappointment, the guys at MGB offered some one off boxes that were a bit more expensive (£25) but we're said to have a £50 value, so one was ordered, the marvel box hoping to get a great gift for Christmas, but it just wasn't meant to be.
So firstly the MGB Facebook page popes up to say a lot of the boxes had been sent back due to issues with Royal Mail but they were making new boxes and getting them out, cool no problem as long as it gets here right……
So the box turned up and was opened ready to wrap up, but well that won't be happening.
So let's remember it was the marvel box that was ordered, with a medium tee and it should contain £50 worth of goodies, I'll let you guys decide…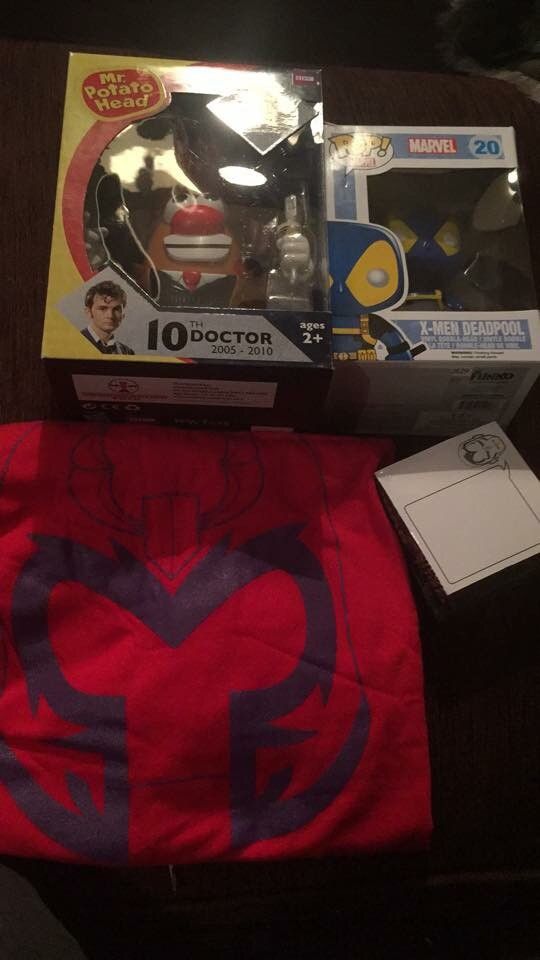 So what's the first thing you see?? Yep a Dr Who Mr potato head……when did the Doctor become a member of the marvel family?
Ant the tee, while its a cool magneto top, it's XXXL… Ok so that 2 of the 4, yes 4 items (that's less than a normal box) that are wrong.
The other two items are a DeadPool Funko pop vinyl figure and a post-it note stack.
So £50 yeah…… Not really, tee let's say £15, funko figure £10, post-it notes £4 and the Potato head £10!!!! So yeah under £40 ish worth of stuff.
I've read comments of people saying they are looking at cancelling their subscriptions and we will be doing the same, it's just not worth it.
Sorry GeekBox but you have failed, or maybe I'm just too fussy, either way, I'm out!!!