The Consumer, inspired piece by DMS nightmares looks creepy as hell and would shock me if that came into my dream! I think DMS should stop watching films like American Horror Story and watch more films like Toy Story…. actually no keep watching the scary stuff DMS so you can make more inspired nightmare pieces!
[youtube url="http://youtu.be/PJxYVMd-rpM"]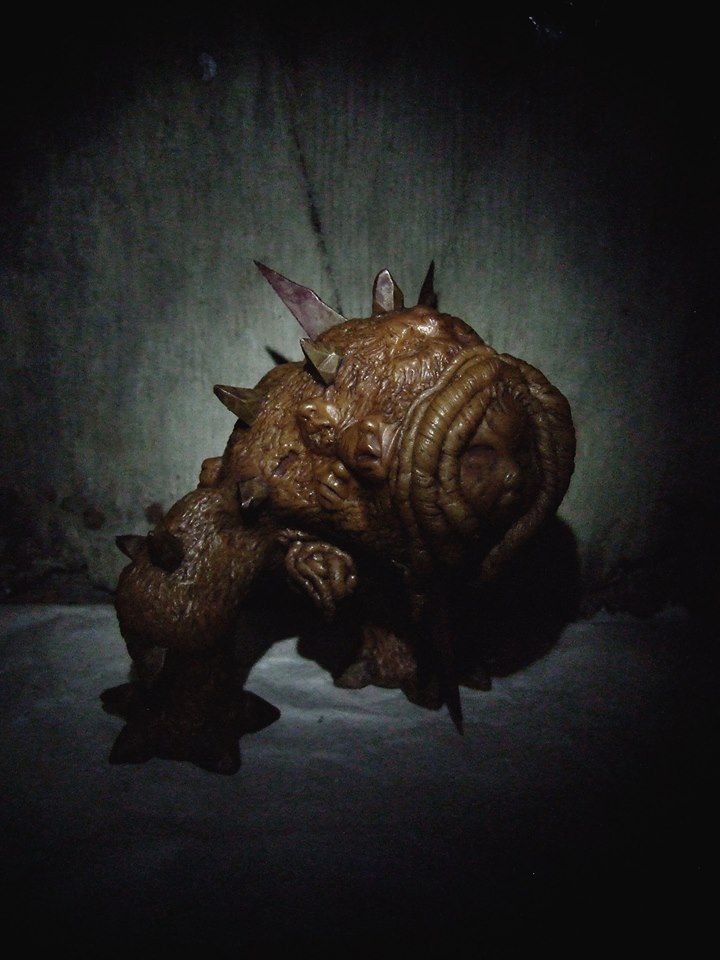 Is that a Nanny I see?
The faces look well sculpted, dam the more I look, the more freaked out I am!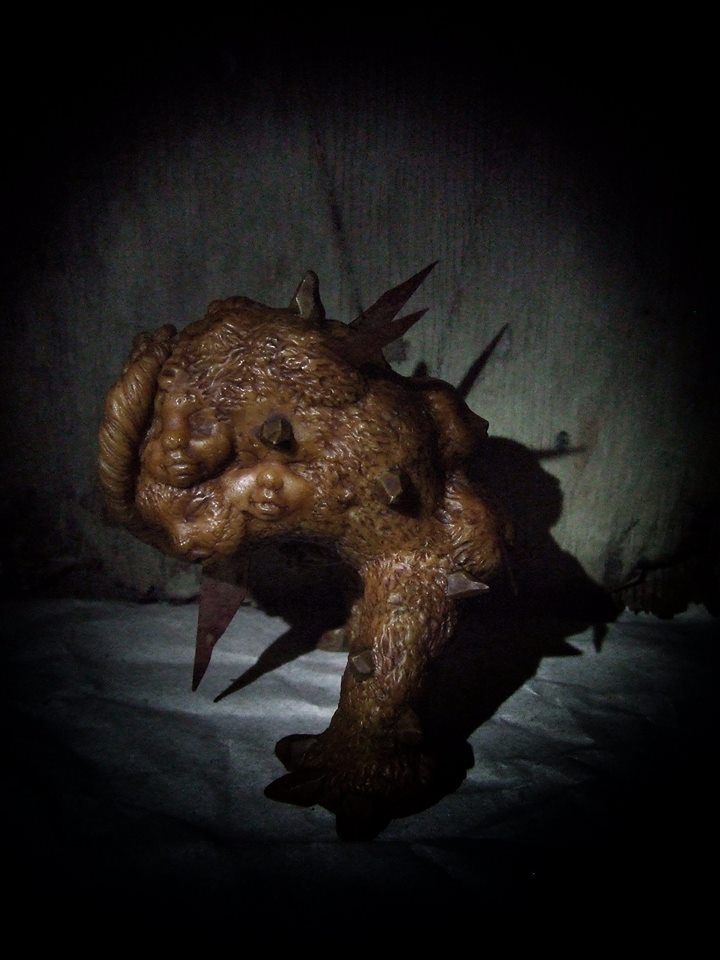 This side has to be the creepiest for me, THOSE FACES! and that colour wash. Definitely and acquired taste.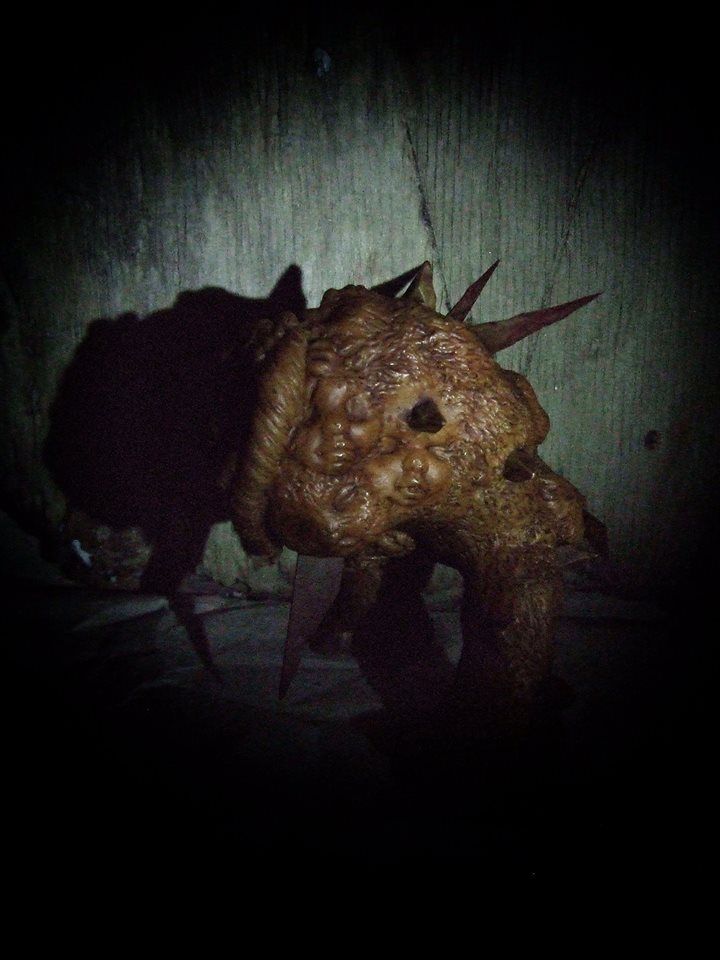 Not much to say apart from it is one crazy ass piece, IF I GET NIGHTMARES I WILL BE BLAMING YOU DMS!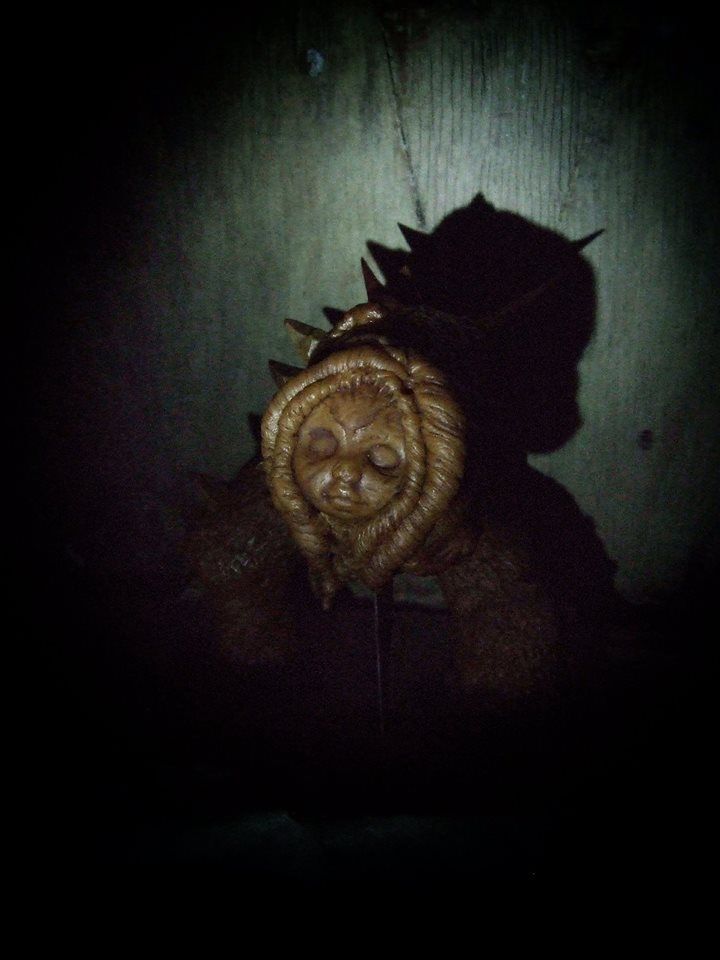 This has to be one of the most creepy thing I have see this year and It does make a nice refreshing change. DMS has already planned a Dead Residents project I am gathering that its on the lines of creepy and shocking stuff like this.
For now you can get in contact with DMS Via  Instagram, Facebook  Website and give him abuse over your nightmares