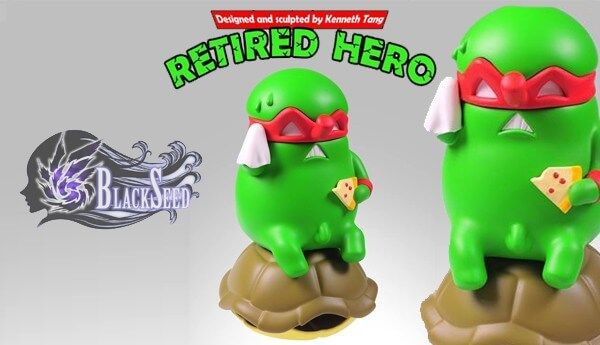 Pre-orders are being accepted right now for Retired hero by the mighty Kenneth Tang BlackSeed. A goof ball take on the Teenage Mutant Ninja Turtles. The sculpt and finish looks very fresh and clean, this fun design surely will be a huge hit.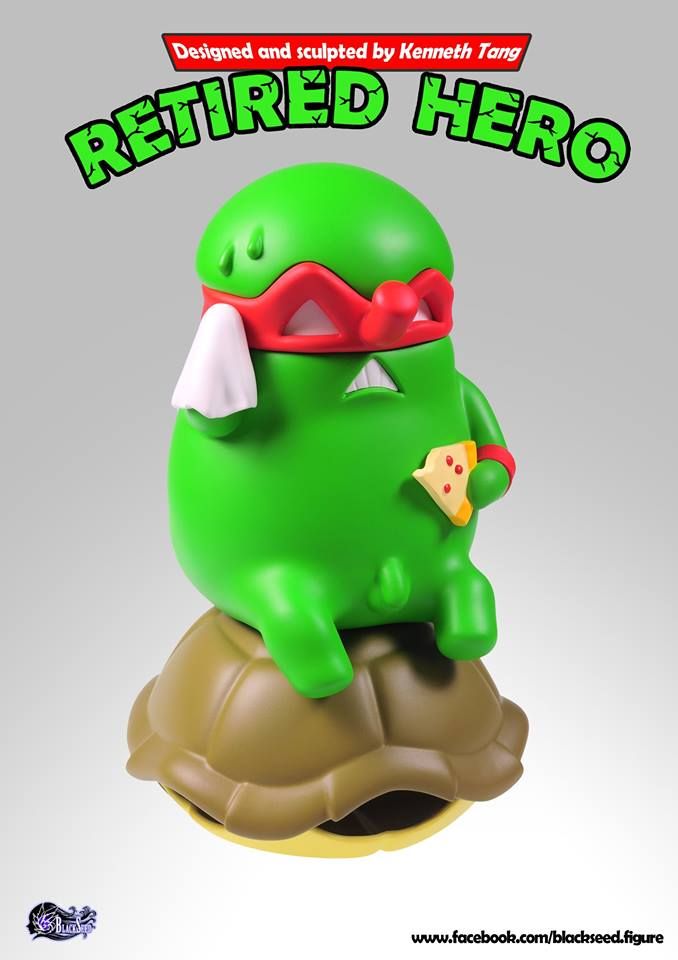 Every time I look at this I get a girly giggle! look at his tinker!
I think this is a vinyl production, not 100% clear as the info is pretty sketchy right now, but of course we will update you with updated info.
If I was a Retired Hero I think I would be doing the same and looking the same.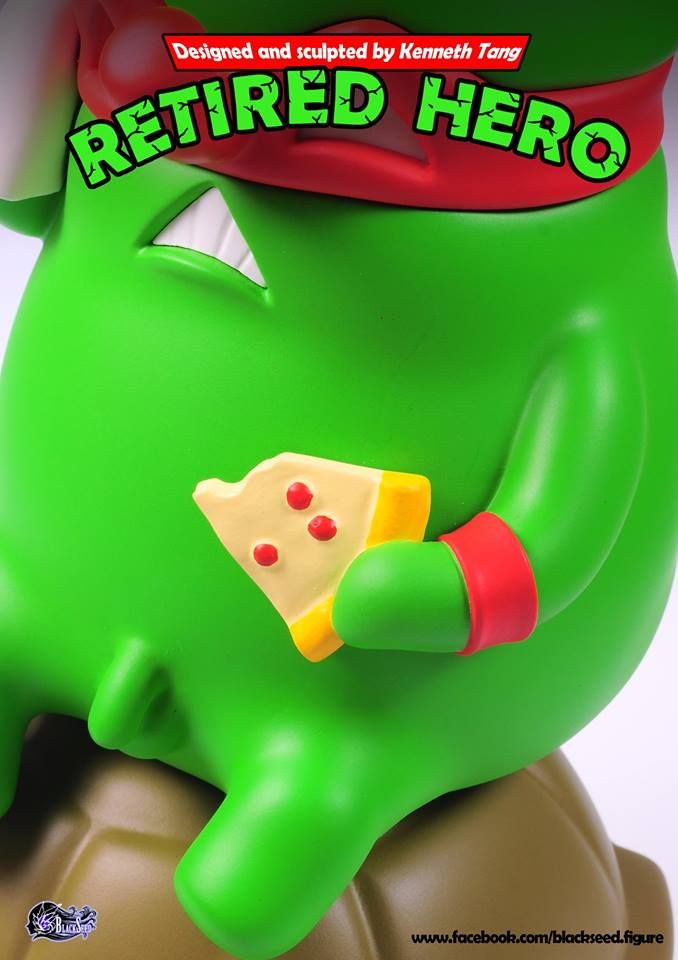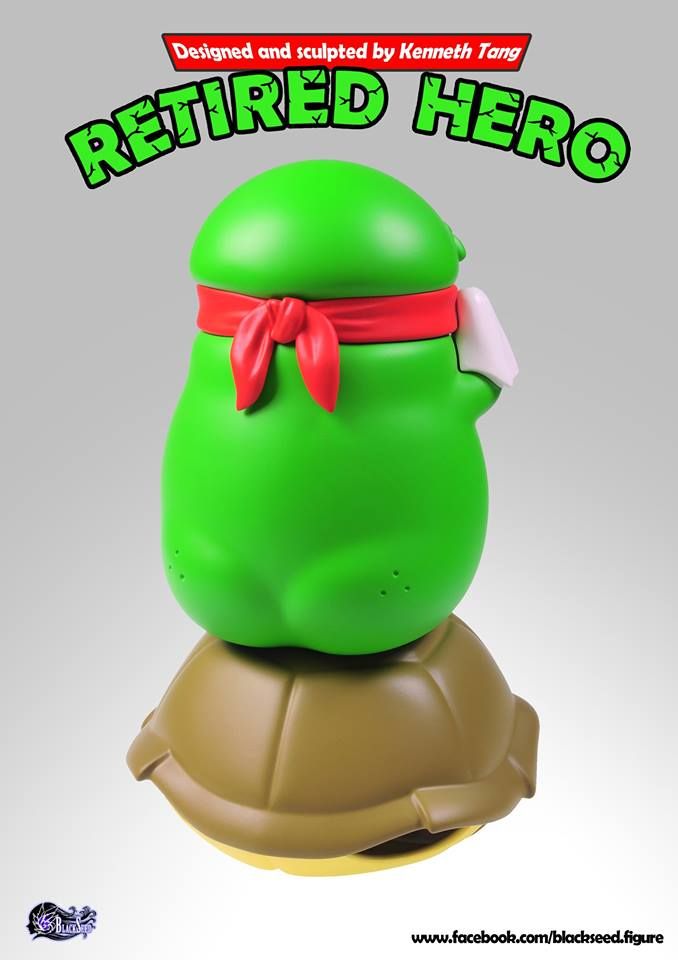 His bum hole has a anti-counterfeiting Blackseed marker .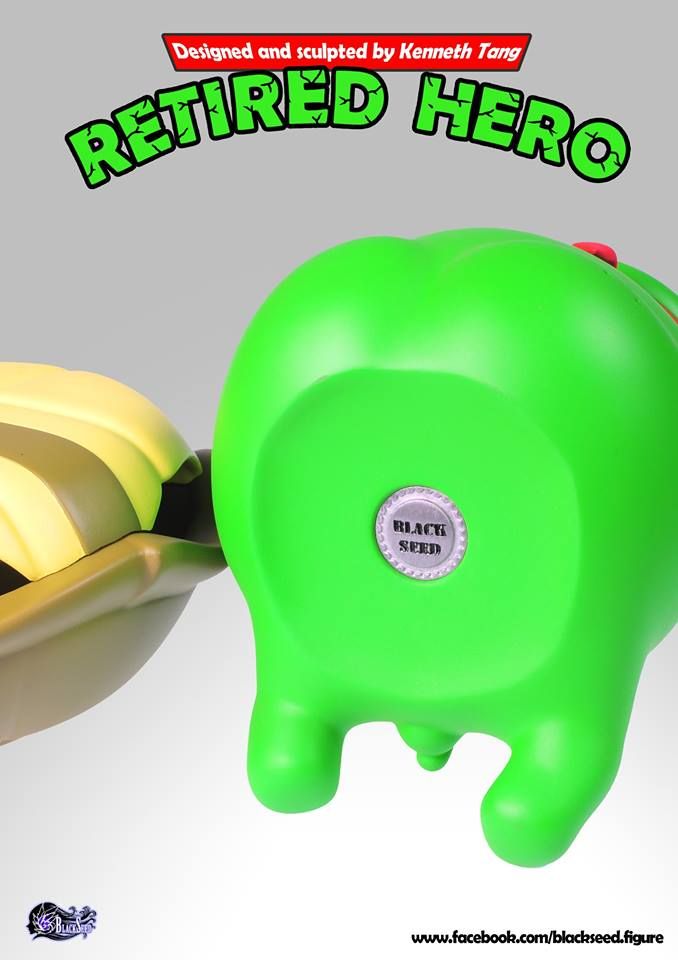 Total height 25cm height (8.5cm,16.5cm) priced at HKD$700 (around £54)
PAYPAL account: [email protected] in advance on a first-come-first-served manner.
Hopefully we will see the other characters so it's like a whole set. It would look dam good on display.
More info head over to https://www.facebook.com/blackseed.figure
BlackSeed Blog http://blog.sina.com.cn/blackseedfigure