ATTENTION! Little Army Bear Finito by Karen Krunster is ready for any battle and pull on your heart stings, Finto might be even too nice cute to go into the army. That cute grumpy face is darn cute.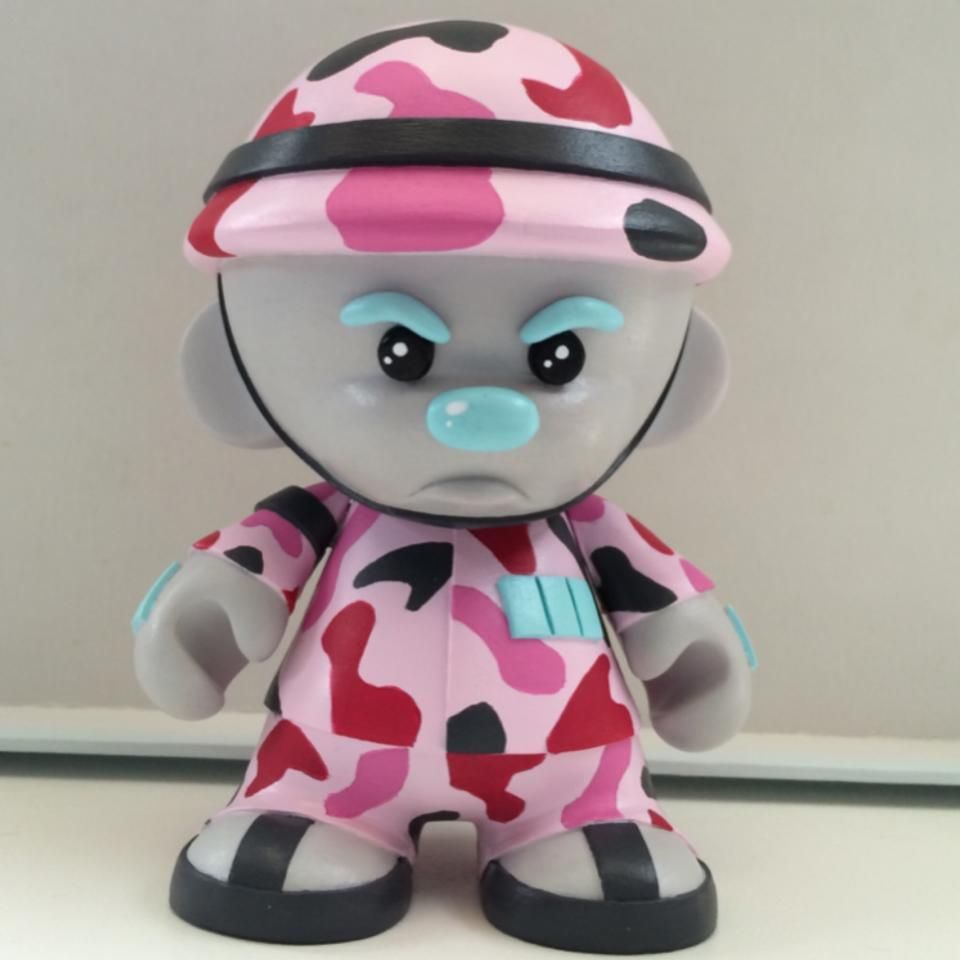 Finito the 4″ custom Kidrobot Munny has a nice camo colour combination.
I like how the trousers overlaps the boots too.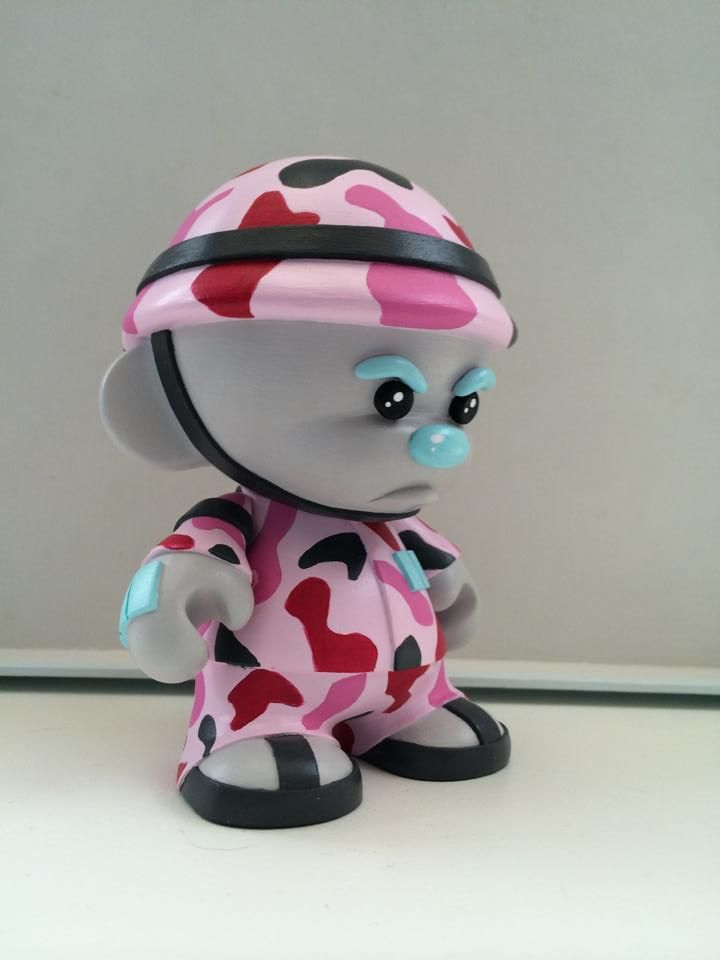 Finito has just been snapped up buy a collector within seconds! looks like he doesn't have to go to war.
Be sure to check out Krunster's