The Mageritdoll duo have teamed up with the Hedwig Creation shop which is based in Bucharest.  Mageritdoll have created Steampunk Warrior one of many characters in Mageritdoll portfolio.
Steampunk Warrior is a Steampunk galactic –warrior… and she is accompanied by Miscelanius Ganekogorta, her comrade…Extremely egocentric he is only interested in one thing, that Mageritdoll gives him something for eat…
She moves in an universe where the noises of gears, metallic colours and steam covers everything. Future and past are present. She is ingenious, funny, and she loves to experiment and create objects with all that is in her toolbox; objects to help her to observe the Universe from different prisms, because she knows that between heaven and earth there are things that the imagination unknown and she is willing to discover them.
Mageritdoll comes in a custom made 100 x 100 x 100 millimetres  acrylic display case with a base lid covered in black paper with magnet centred inside and with 4 silicone legs in the base. It has a heat wrap packaging – printed in silver with the logo of the brand. A handmade presentation designed and conceived exclusively for La Maison de Mageritdoll
 Tall: 6 centimeters / 2.5 inches Weight: 70 grams aprox
She is accompanied by an Artistic Book with her memoir and a Certificate with her authentication serial number.
On SALE: http://hedwig.ro/?product=mageritdoll
Having represented Mageritdoll at ToyconUK I can tell you alot of time and effort as gone into their art toys, each come with hand sketched booklet with a great little story, along with wonderful packaging.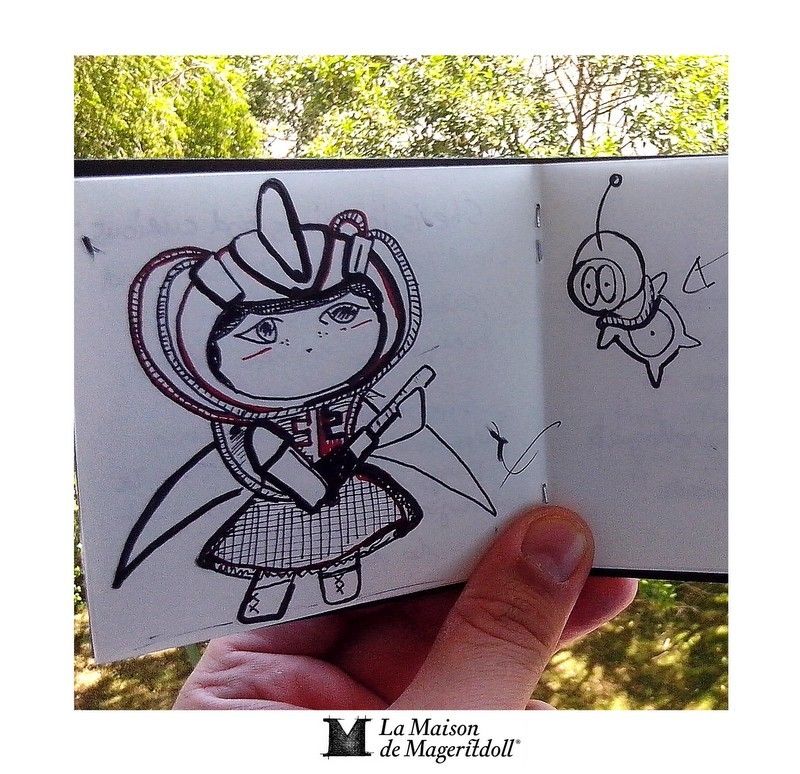 If you like toy photography then make sure you follow Mageritdoll on Instagram http://instagram.com/Mageritdoll
Do check out all the other social media sites
www.lamaisondemageritdoll.com
Take a look behind the scenes of the making of Steampunk Warrior