Jalos has taken time out from his street art to bring you 5 brilliant custom 3″Dunny's, they all have his signature colours and style. Dam they look good as a set!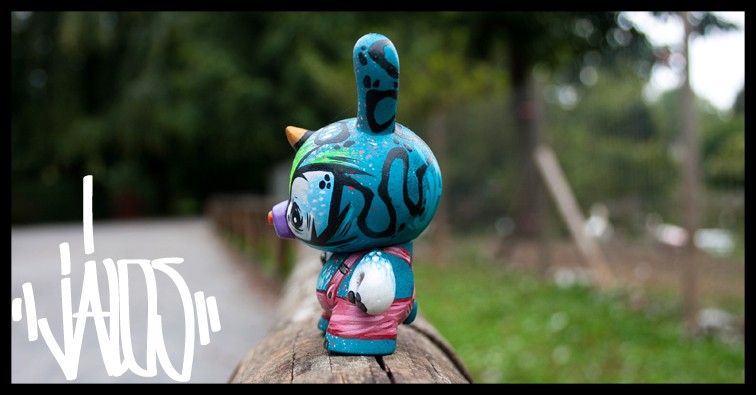 Got to love Jalos work the crazy combination of colours and design are awesome.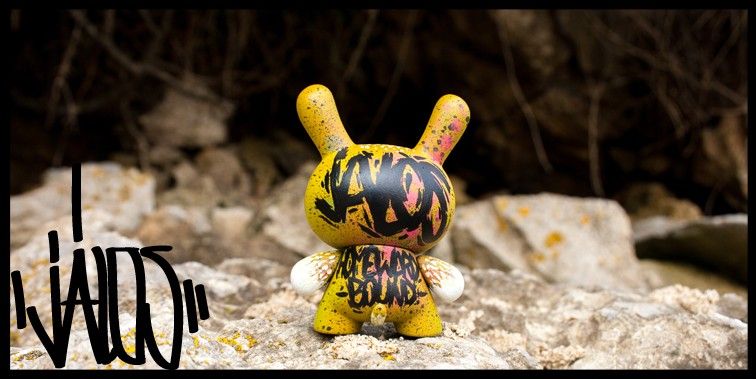 This yellow chap is my personal favourite with his sculpted little skull and the signature eyes.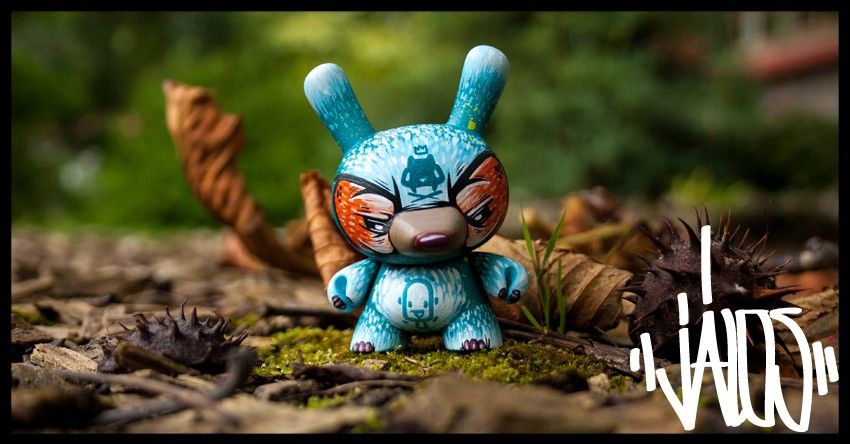 these are up for sale right now for $85 (around £51) if you are intersted message him Via HERE or Email him at mailto:[email protected]
Jalos commission list has re-opened so go ahead and message him for a custom before it gets full again. Hopefully Jalos will be showing us more of his work for now you can find him Via all social media
Website http://www.jalos.es/
Facebook https://www.facebook.com/pages/JALOS/109087329112075
Twitter https://twitter.com/JALOS_
Instagram http://instagram.com/_jalos_
Flickr https://www.flickr.com/photos/jalos_nitropolitans