Ok, if talk about Seattle you're probably thinking three things: Frasier, Rain & Coffee. Furry Feline Creatives know their coffee with their latest Plush release. Purridge Matcha Catpuccino is currently percolating but will be ready for the Emerald City Con in Seattle next month.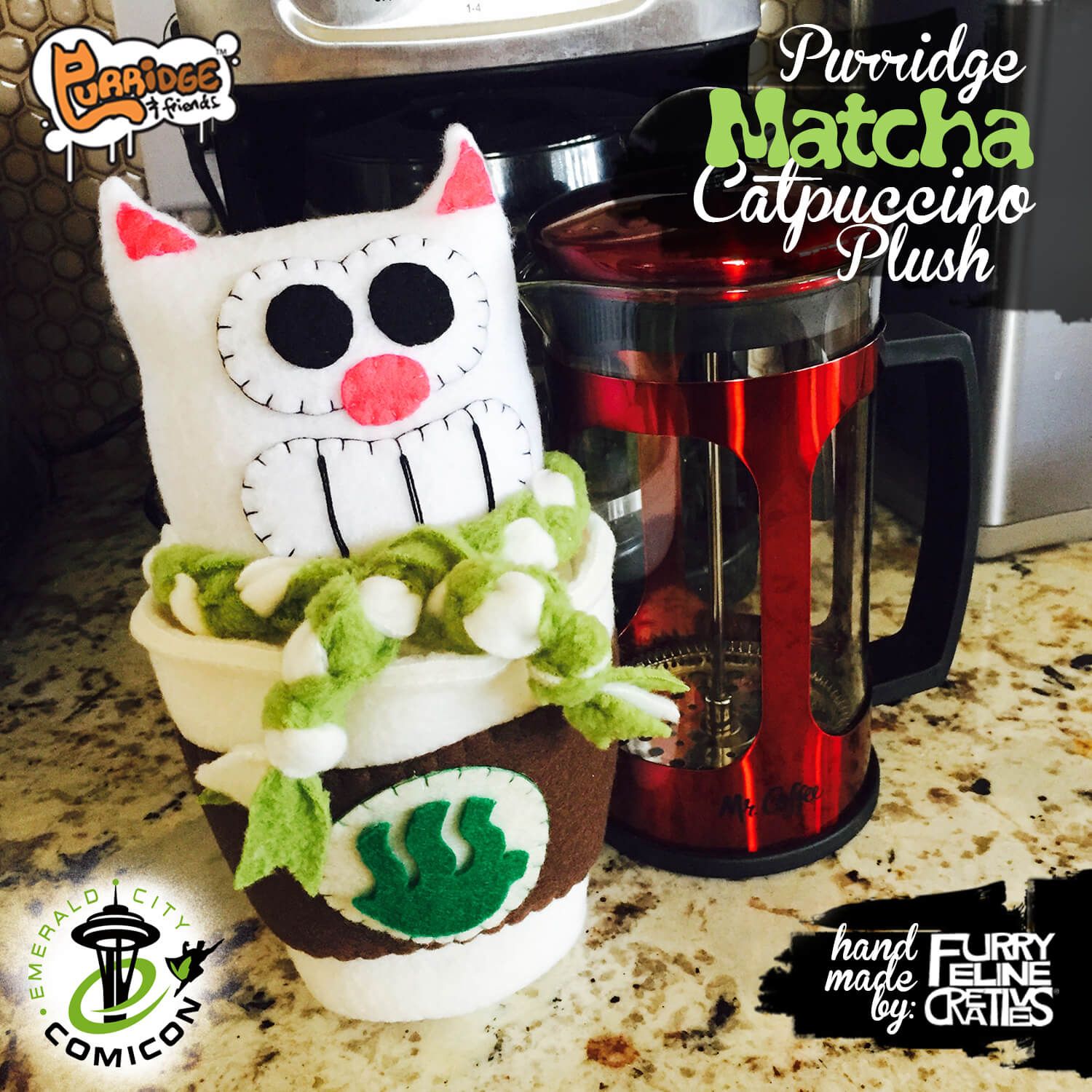 Matcha flavoured Catpuccino Plush version of Purridge the cat, in a cup! Plush is made from fleece, felt, & stuffed polyfill, standing 9″ tall, 5″ wide.
Purridge is the cheerful white cat who likes to play drums & likes coffee. Always wears her favourite orange-brown scarf anytime. Don't let her calm disposition fool you. This gal can rock the drums & kick butt with her martial art skills.
If you're heading to Emerald City Con you should defo grab yourself a cup of Catpuccino!