Our pals at The Artpin Collection have announced their latest set of pins that will drop next weekend at New York Comic Con. Teaming up with Martian Toys to present three new pins at NYCC. Collaborating with Horrible Adorables, Instinctoy & Dave Perillo, you'll be able to snag yourself a new pin this weekend!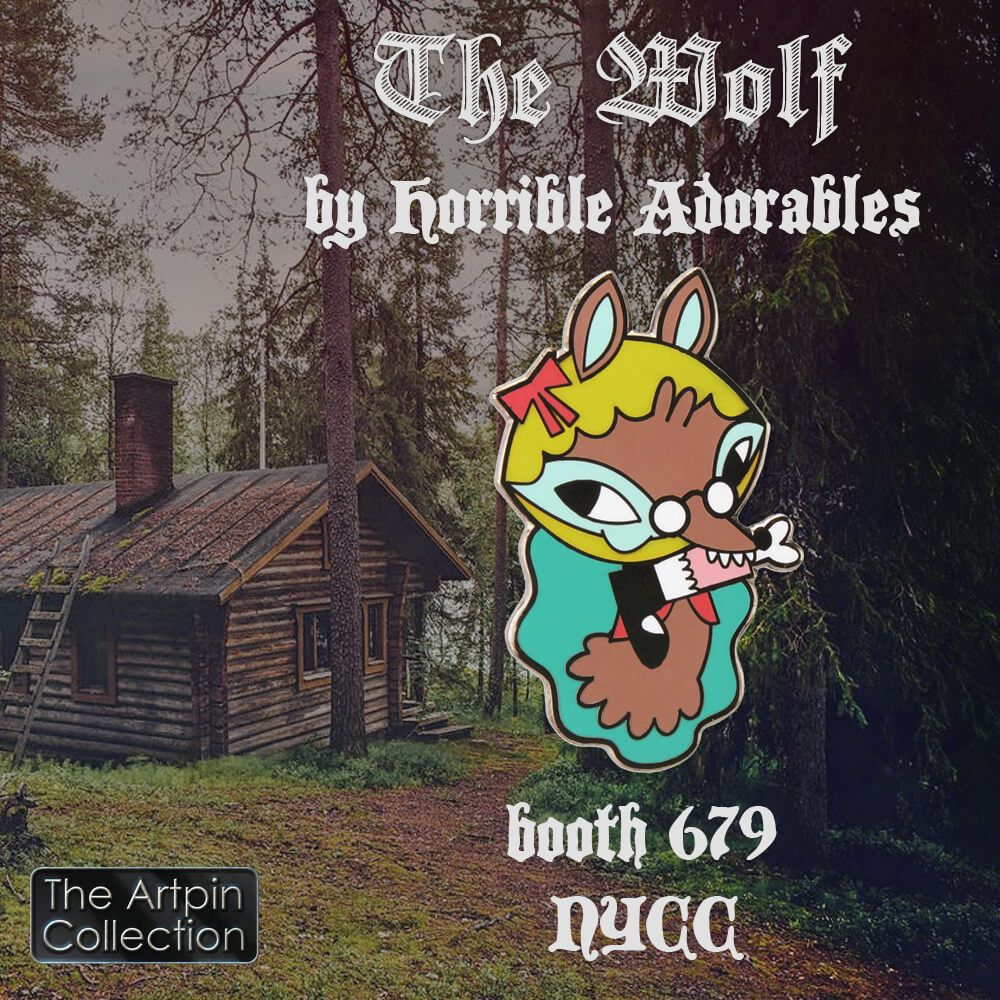 The Wolf by artist duo Horrible Adorables – the first design in a new folk tale line of artist pins that portrays the Big Bad Wolf of Little Red Riding Hood, presented on a plaque in a typical Horrible Adorables setup, with a little morbid twist… It is a 1.5" tall pin on card, two rubber clutches, edition of 105.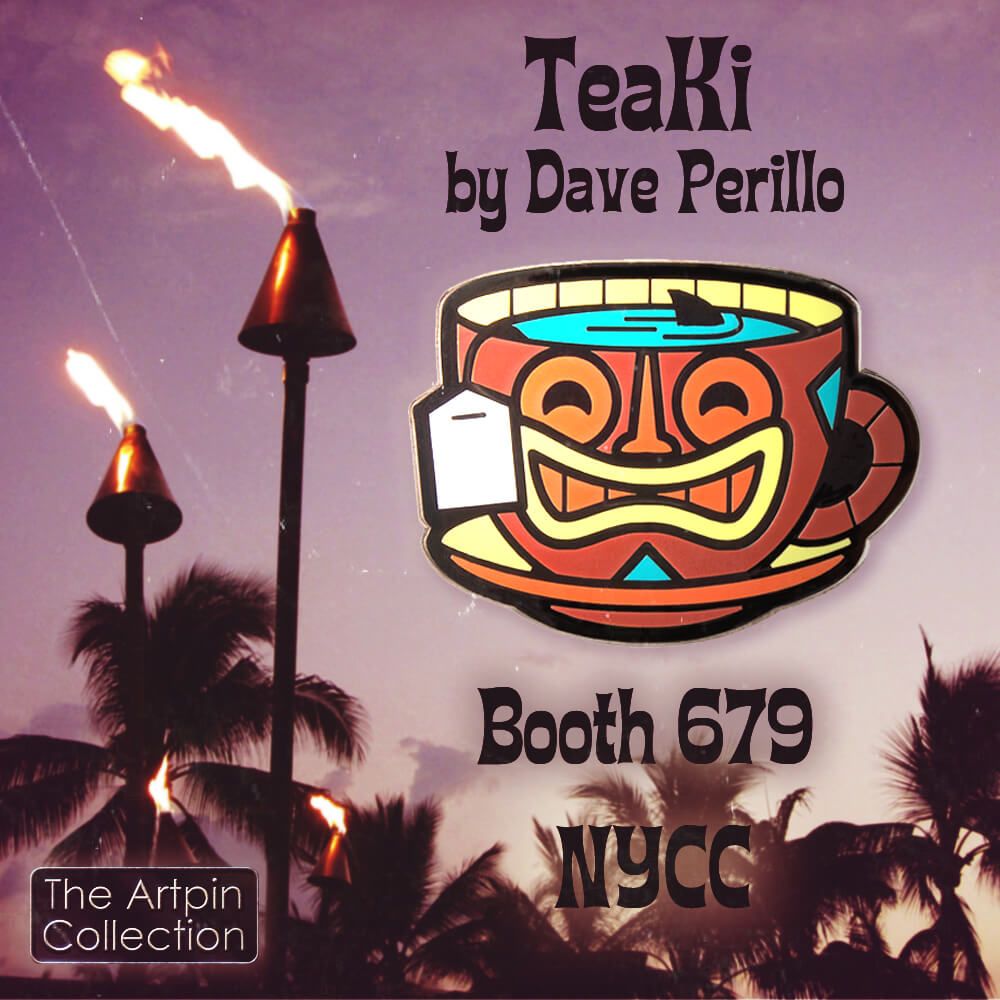 TeaKi by illustrator and cartoonist Dave Perillo – a puntastic design that melds Tiki culture with tea and sympathy. 1.25" wide pin on card, rubber clutches, limited edition of 100.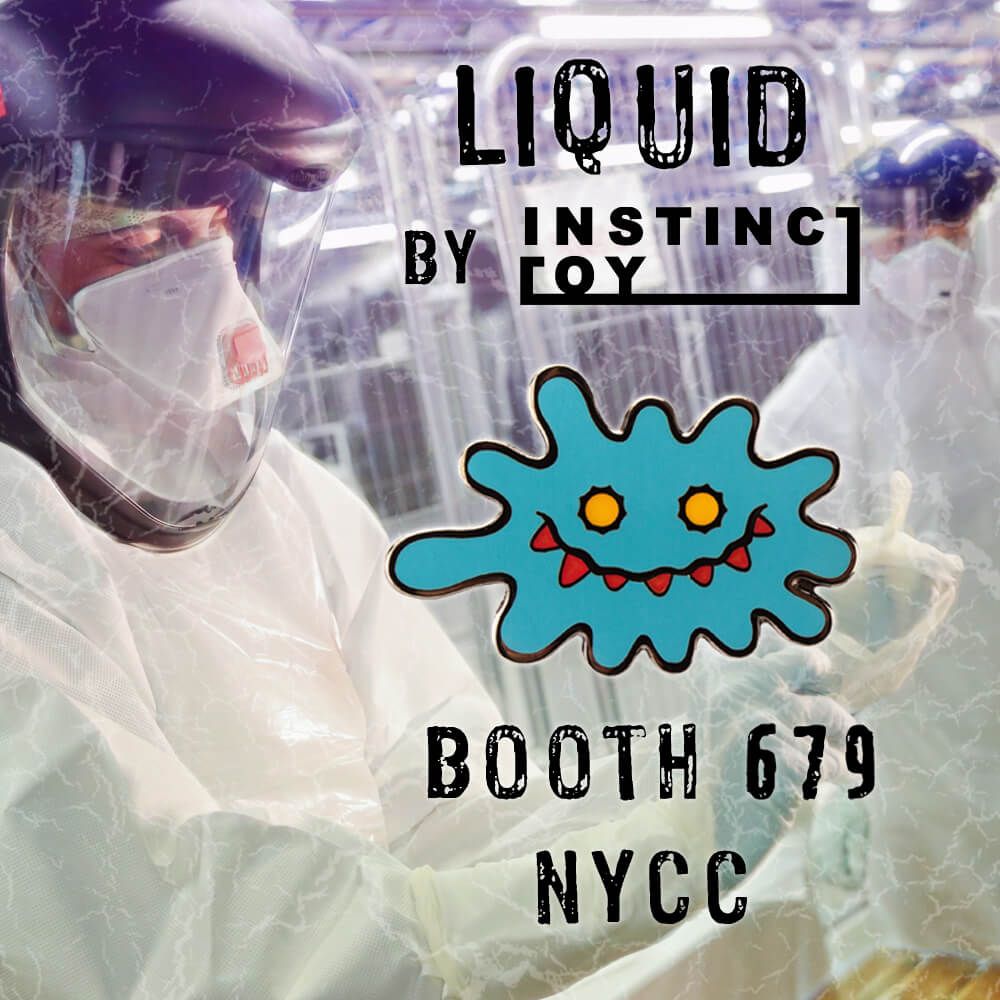 Liquid by toy artist Instinctoy in a new Zombie colourway, exclusive to The Artpin Collection x Rotofugi. The design captures the style of Instinctoy's famous erosion parasite called Liquid, including translucent gemstone-like eyes.  1.5" wide pin on a card with rubber clutches, this variant is limited to only 75 pieces.
Talking of Pins, The Toy Chronicle actually have three of our pins available to purchase right now. We have our TTC DTA Win Pin, that is currently in production. Available for £10 on our TTC Big Cartel Store HERE.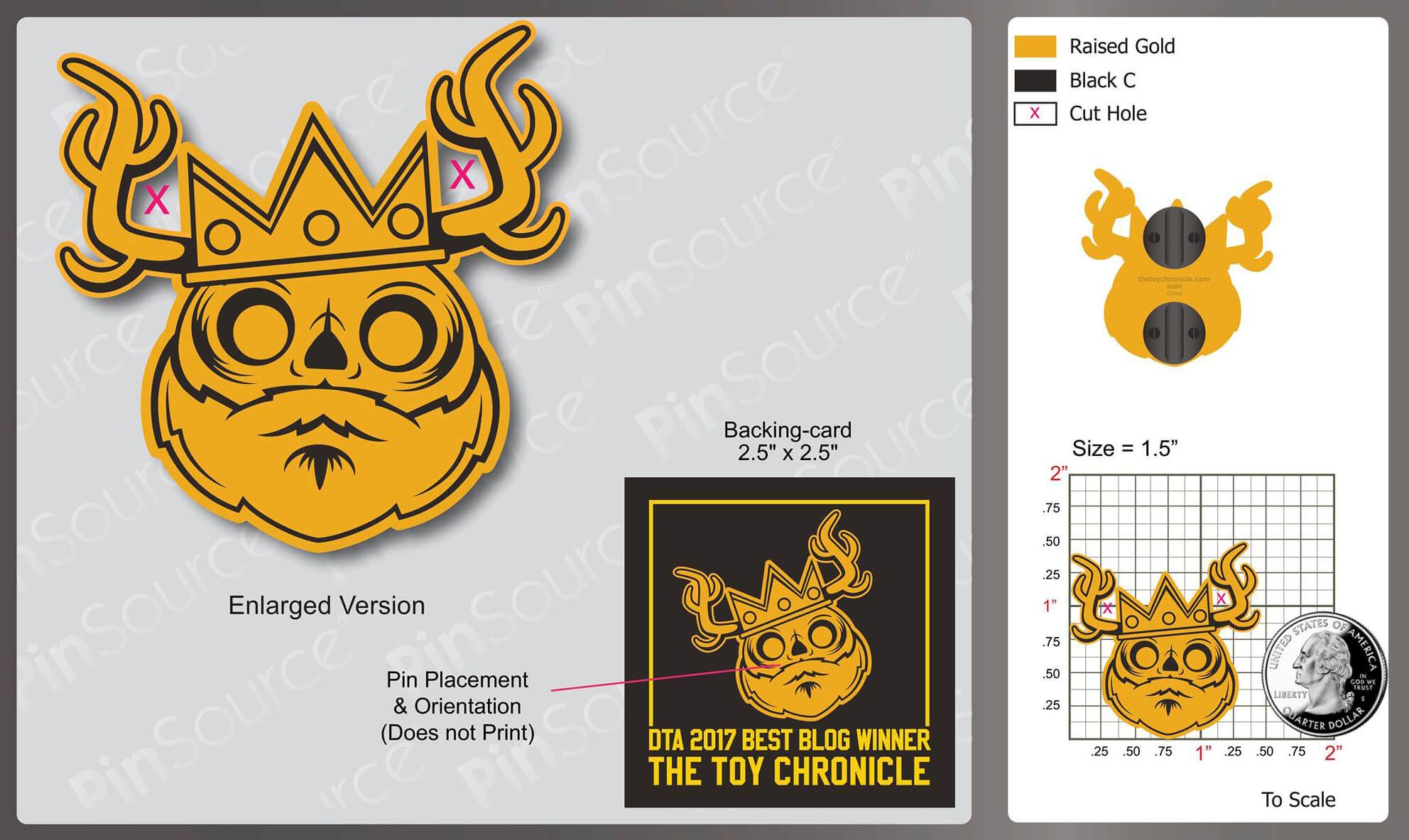 We also have our Secret TTC Gang Pins available too! If you know about #cough, you know! Available in two colourways – TTC Blue & TTC Yellow can be purchased from our Secret TTC Gang store HERE for £8 each (or buy the set of two for £14). Our #cough pins are ready for shipping and will be going out this week to all those who pre-ordered them early.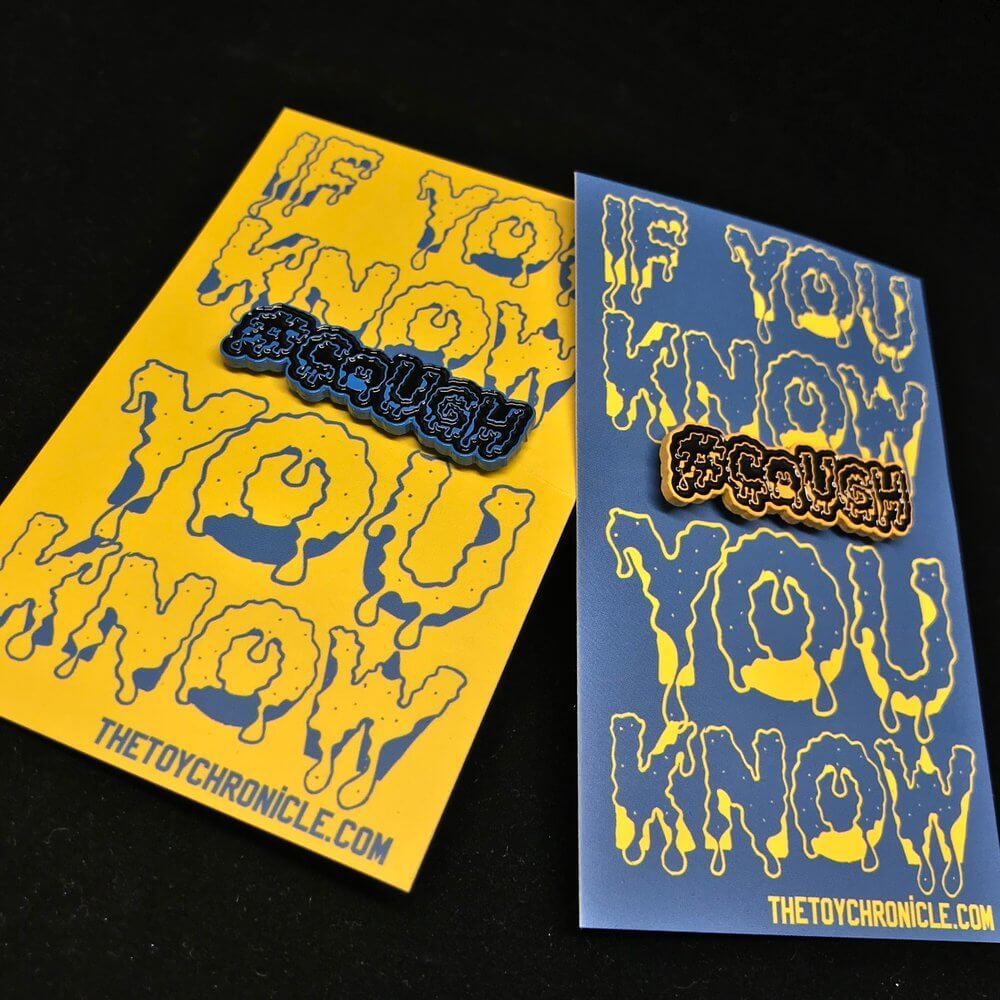 Purchasing a pin from TTC really helps to support us. It helps us to fund projects such as our new TTC Mobile App that you can now download for FREE on the App Store and Google Play for your smartphones! Smart! Jump on that!