We would like to introduce to you KATELA today! Painted by Ma Bautista over in Singapore. This one-of-a-kind custom Kidrobot Munny will add a really nice touch to your collection. KATELA really caught our attention this week and we think you'll enjoy this piece of art too.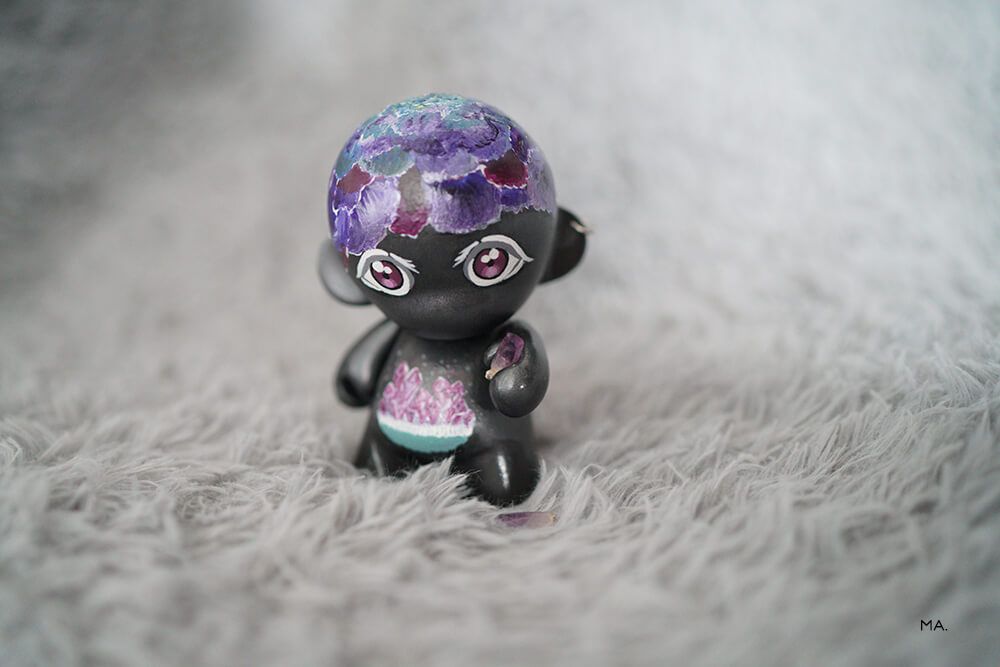 You are going to find this hard not to stare. KATELA means 'Amethyst' in Hindi and this custom Munny is holding a beautiful, high-quality Vera Cruz Amethyst from Vera Cruz, Mexico. Amethyst is a wonderful talisman for use in the creative arts and it is said to give an ongoing guidance from the Universe.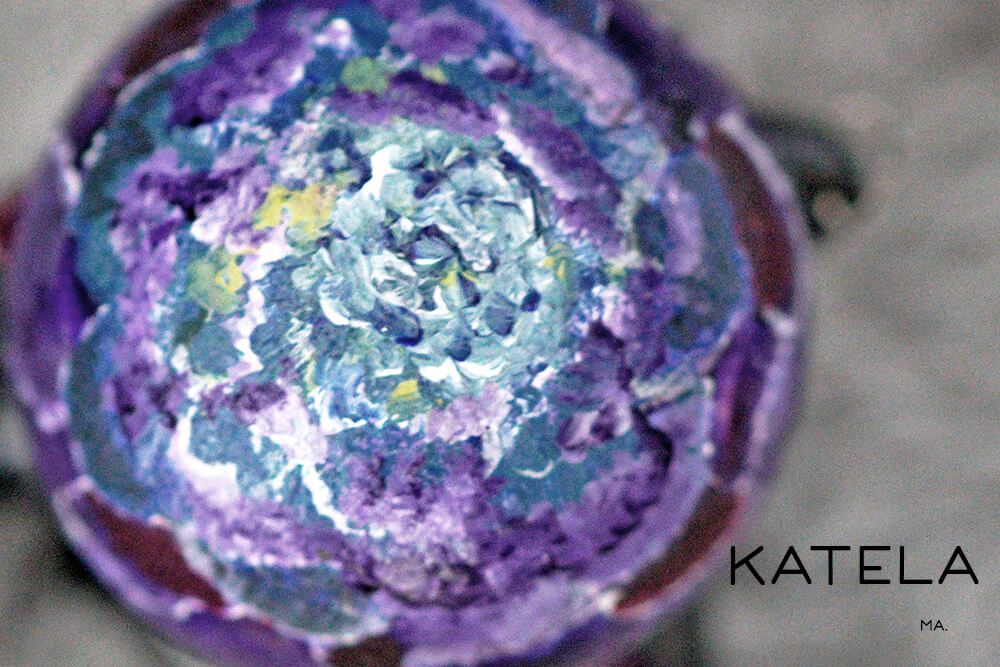 Ma usually paints oil paintings, but inspired by her good friend, Otto Bjornik, has brought the acrylics to the Kidrobot Munny as you can see from the picture above. Such a wonderful design.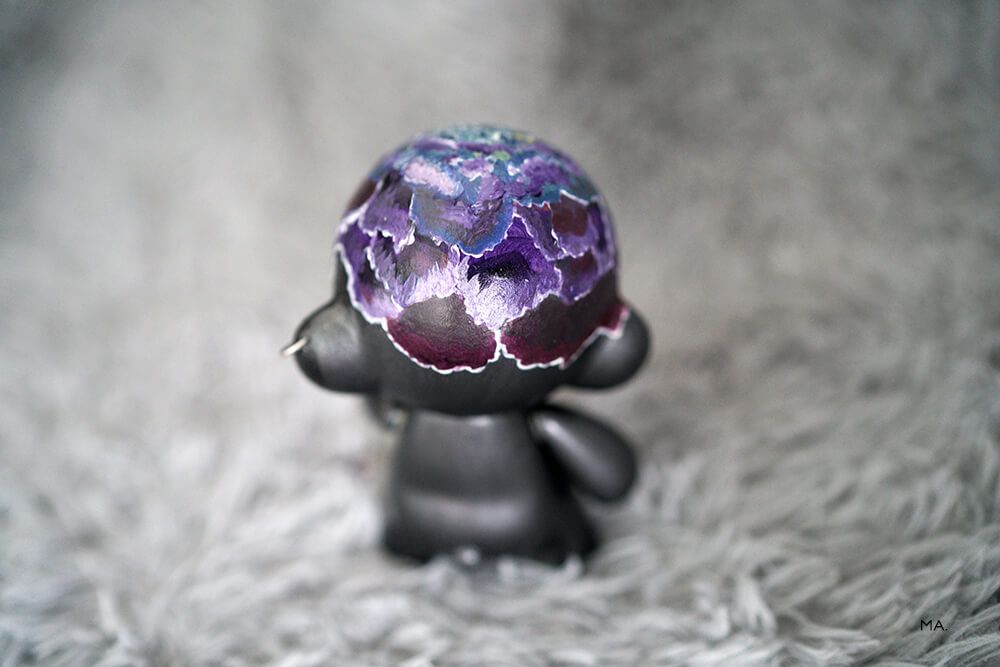 This Custom 4inch Munny is one of a kind due to the fact that the Vera Cruz Amethyst is limited. It is available for limited order with a special price of $128/£96. If you're interested in purchasing KATELA, you will need to email Ma on her email address: [email protected].
[box title="Important Details"]
WHEN: Now
WHERE: Email:[email protected]
PRICE: $128/£96
LIMITED: 1-of-1
[/box]
Get your daily fix of Designer Toy news direct to your smartphone with the new TTC Mobile App! Available to download on both the App Store & Google Play!