Singapore based artist Tuckwai aka Tucks of Hoyeah Studios Temple of Skate joins the Might Jaxx roster bringing his Zen Plant art and now transitioned into a 3D art collectable powered by Mighty Jaxx. We had to message Mighty Jaxx if Zen Plant was made of porcelain! Those guys fooled us as it's been confirmed it's NOT a porcelain release even though the photos revealed looks too much like Porcelain. Zen Plant is all hand painted and made of poly stone and what a colour application as it replicates porcelain traditional bone china finishing.
I enjoy skateboarding and creating illustrations. My works are influenced by vintage skateboard graphics of the late 80s, Low Brow art and Japanese Ukiyo-e art – Tucks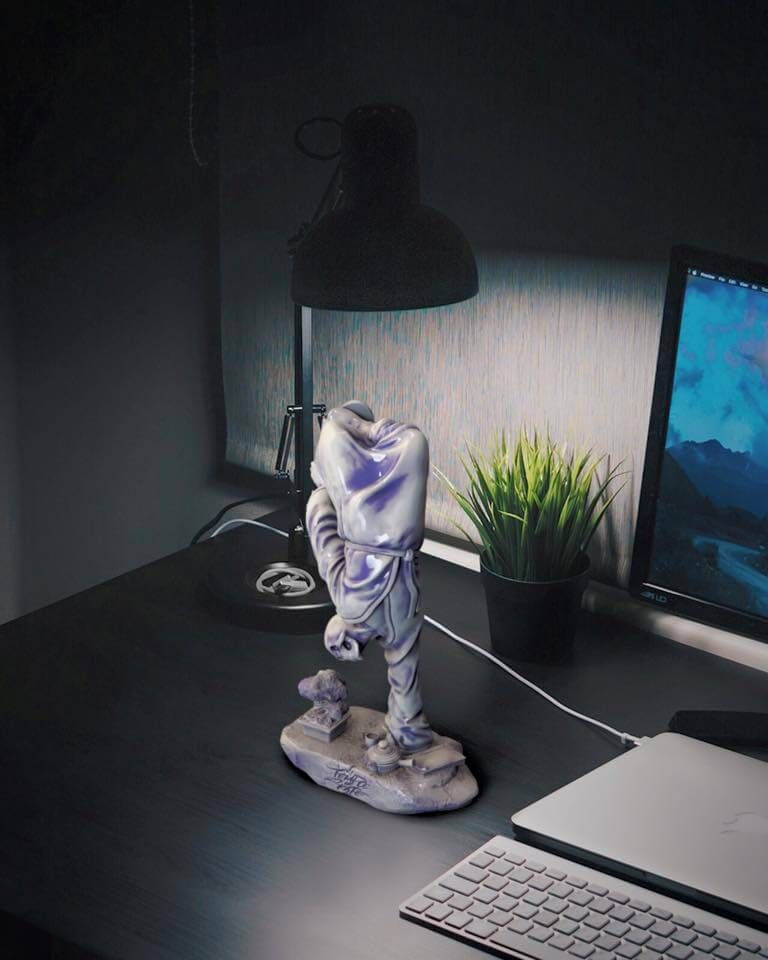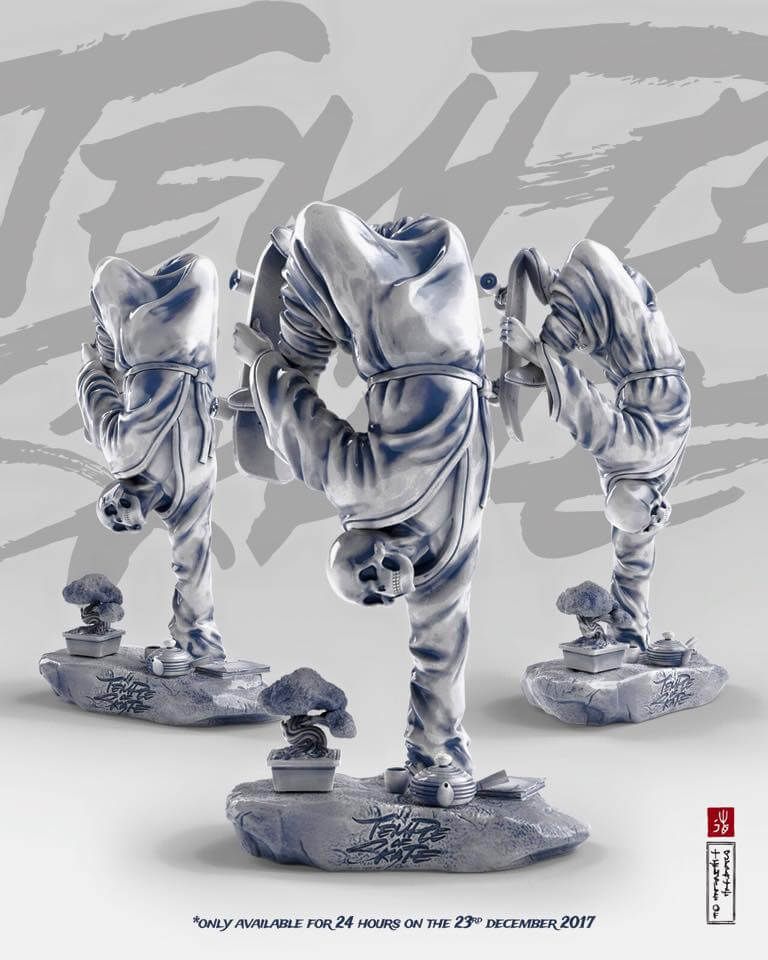 Can't wait to see if the actual Zen Plant will be as good as the photos.
The Zen Plant will be made available for 24 hours starting at 10:00 AM EST on Saturday, December 23rd and ending at 09:59 AM EST on Sunday, December 24th. The edition will be limited by the numbers sold during the 24 hours at https://mightyjaxx.rocks/
Find Tucks at http://www.templeofskate.com/