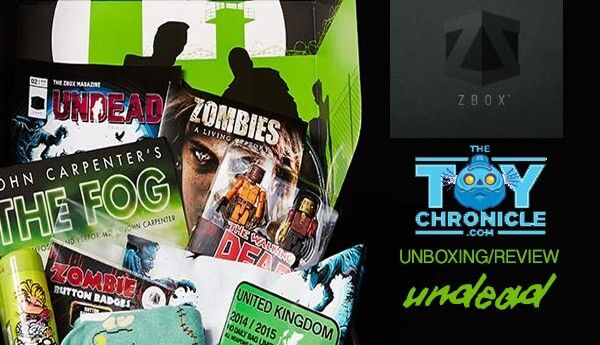 Welcome to TTC first ZBOX review, monthly subscription geek box. The theme for this month (February) was UNDEAD. First of all I am not a huge fan of horror, gore and zombies but I will view it from a collectors side. When it came through the post I was pleasantly surprised about the about all the exclusive ZBOX items that are included in each of the months boxes and the actual box that it comes it has a different design each month to coincide with each months theme.
[youtube url="https://www.youtube.com/watch?v=yWEwkOd8EZ4&feature=youtu.be" height="500″]
Costing £19.99 a month from the UK based company.
The themed monthly mystery box for fans of games, movies, cult TV, comic books and purveyors of all things popular culture. Each month's box is strictly limited edition.
WHAT'S IN THE BOX?
ZBOX will feature a wide range of products every month that tie in to the monthly theme. February month's box theme is "UNDEAD" and will include loads of great gear from your favourite Pop Culture franchises.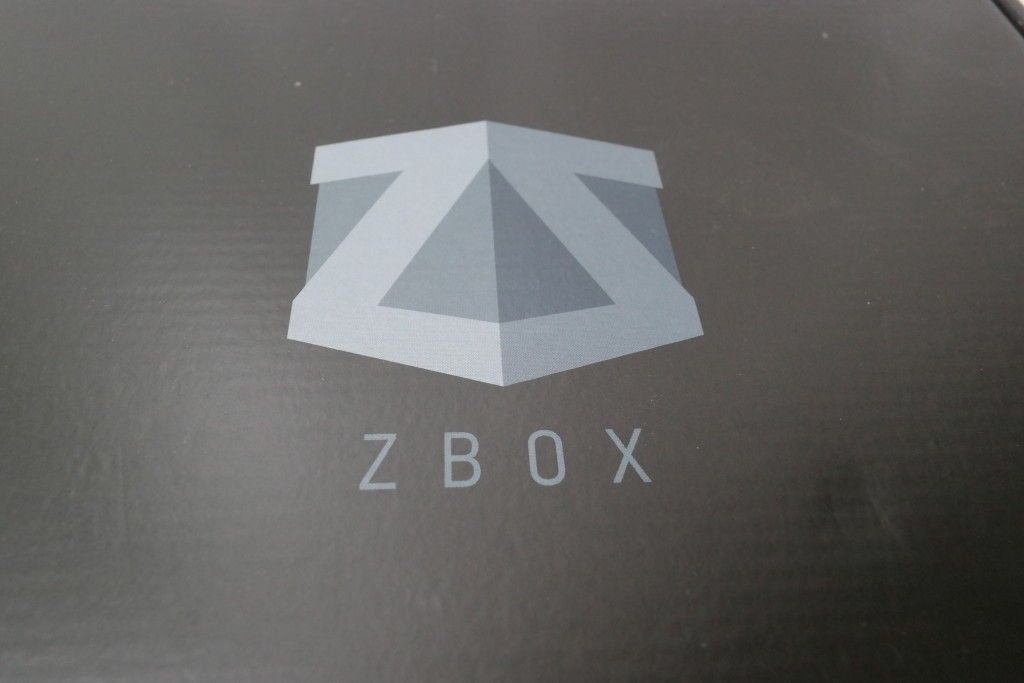 Below is inside the box with nice simple illustration and coincides with the UNDEAD theme.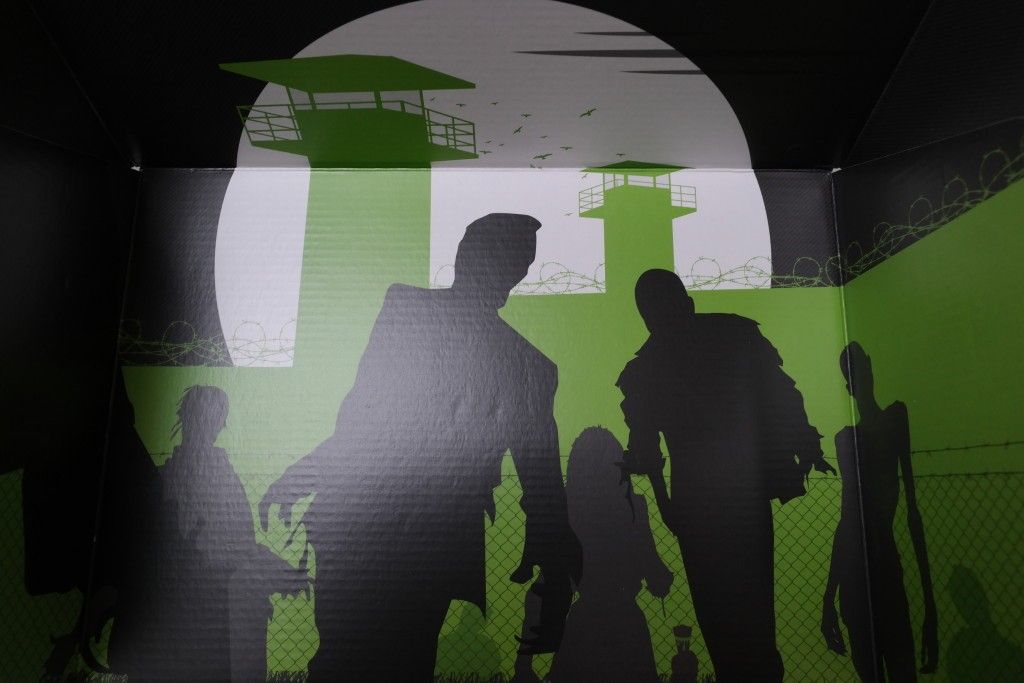 The Walking Dead MiniMates action figures pretty cool if you like figures retail should cost around £5.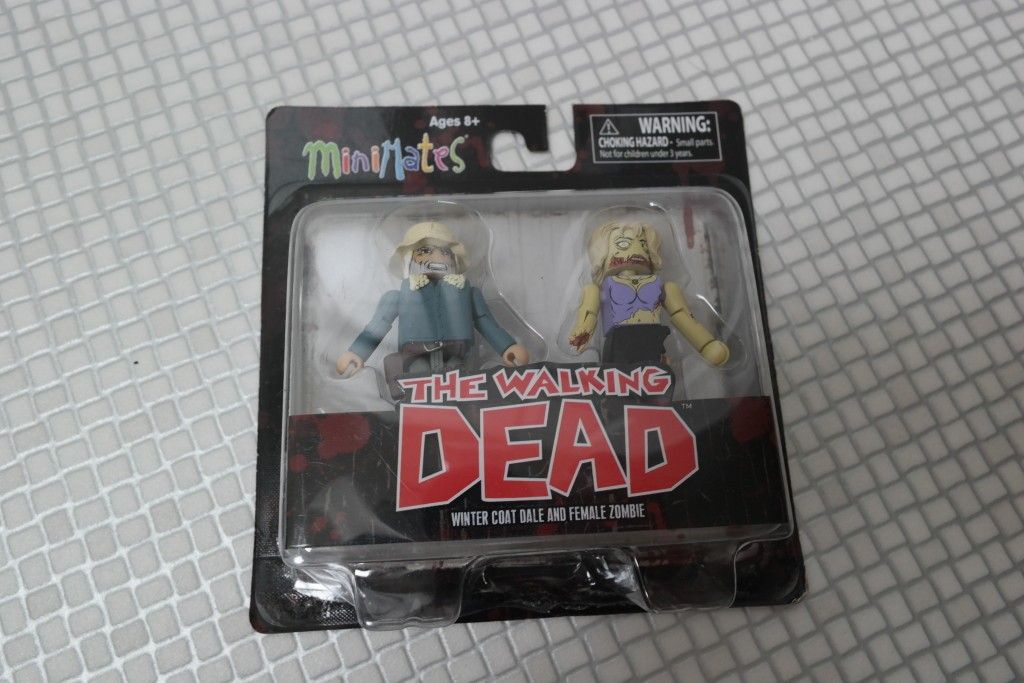 Silly Socks! Zombie socks cost around £5 quality feels nice and it doesn't have that cheap feel to it.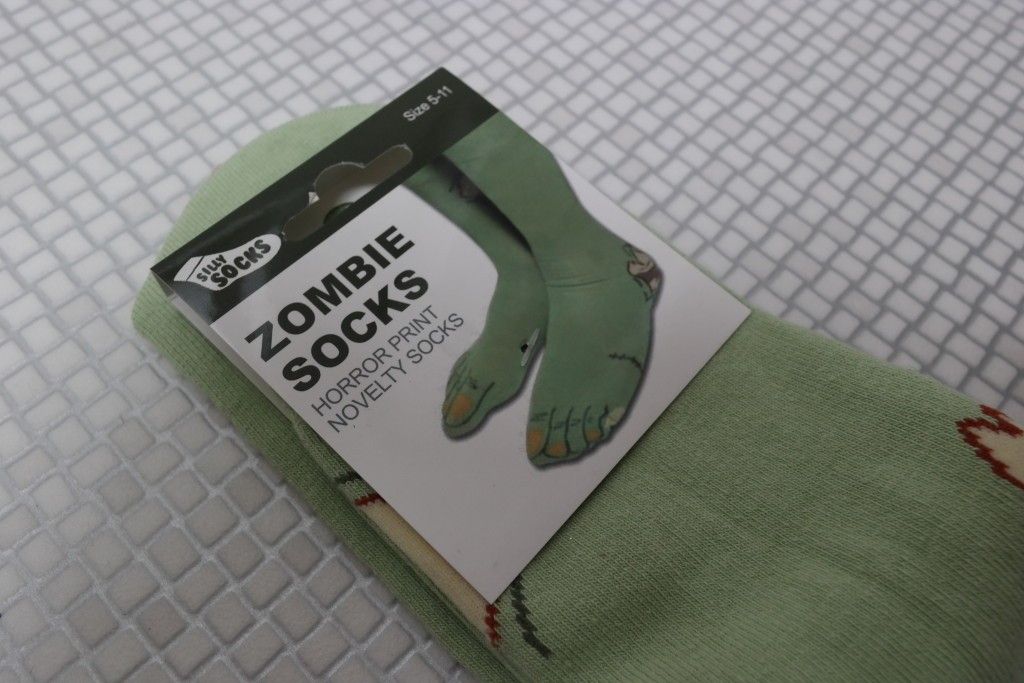 Zombie Hunting permit car/bumper sticker, this was an exclusive sticker for ZBOX and for me the illustration is a bit weak but nether the less someone will like it. Value maybe 50p -£1?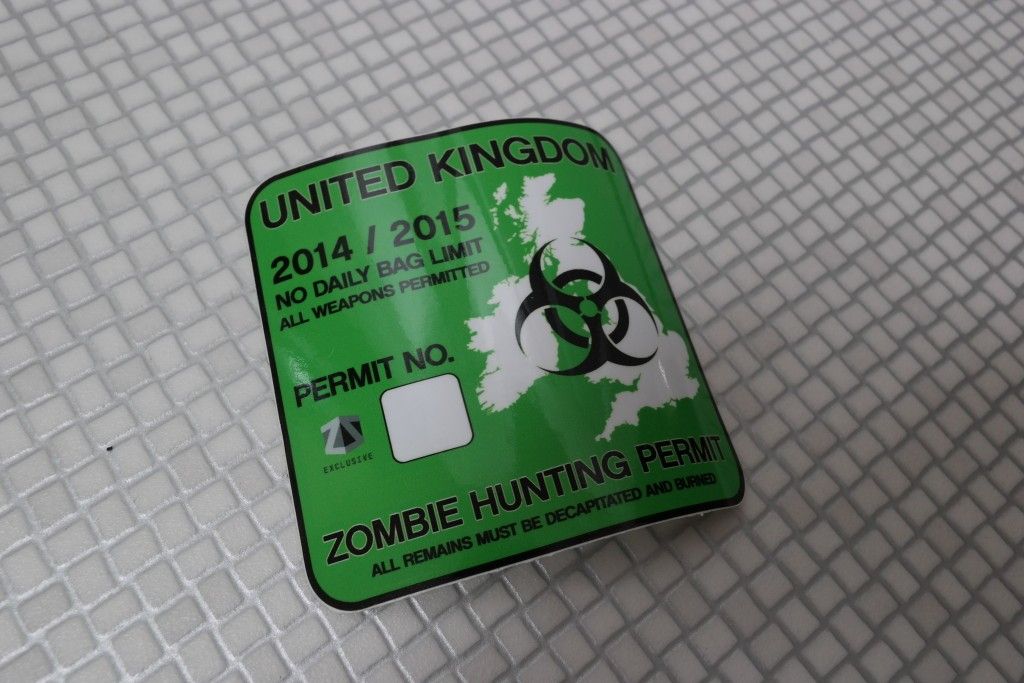 Exclusive ZBOX T-Shirt designed by London based artist Dan Mumford, this might be the best thing in the box for me personally nice quality with exclusive labels and a superb design by Dan. Retail cost I am guessing around the £15 mark, you have to remember this was an exclusive so you won't be able to find it else where.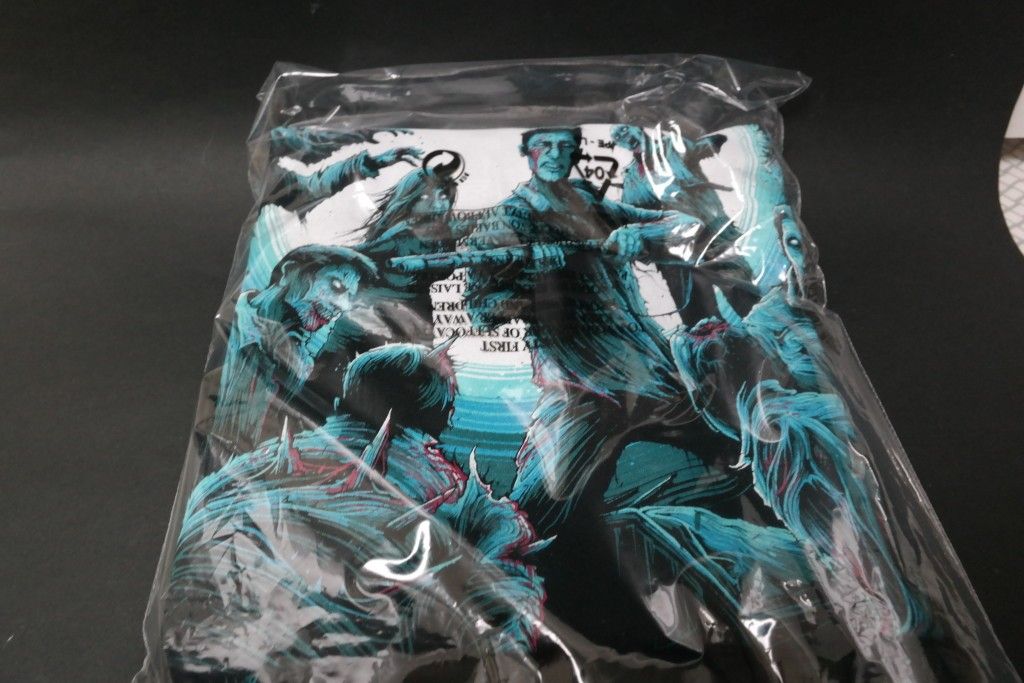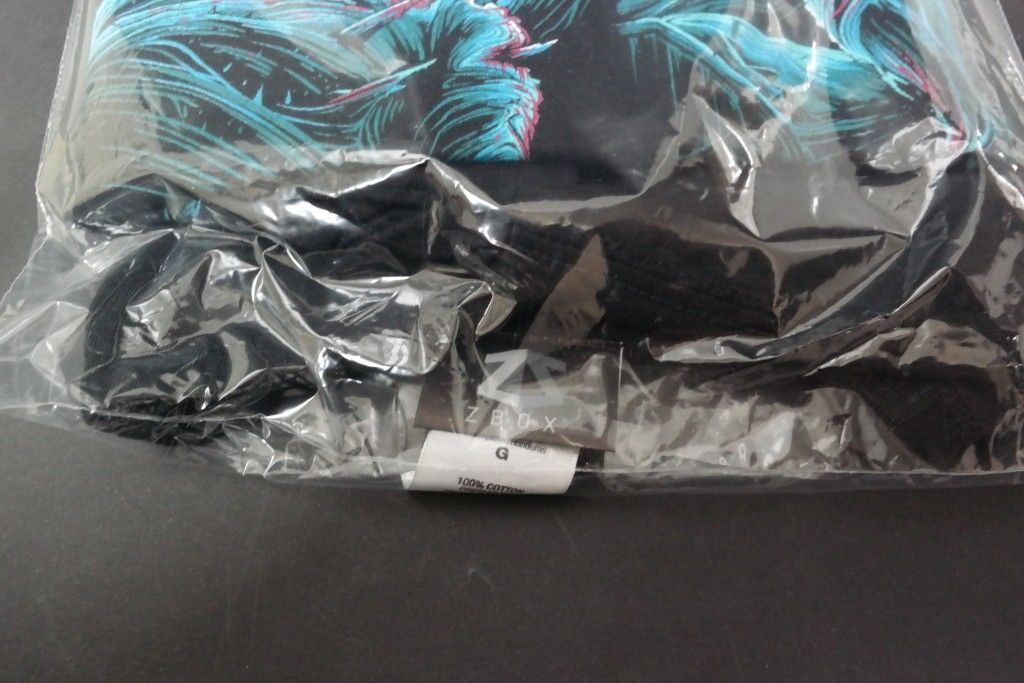 They do have women fitting T-shirts too so that was a nice touch.
Zbox Exclusive zombie buttons, design wise they were a little below my taste quality average.
[slider source="media: 20562,20564,20565″ limit="100″ width="1300″ height="1000″ title="no" speed="800″]
Worth around £2.99 I am guessing.
The mini comic style monthly magazine which contains whats inside the box, interviews and recipe's, all nicely presented again with Dan's artwork on front of this months magazine.
[slider source="media: 20568,20569,20570,20571,20574,20575,20576,20577,20579,20582″ limit="100″ width="1300″ height="1000″ title="no" speed="800″]
Brain Licker sweet candy not tried it yet. retail maybe 70p?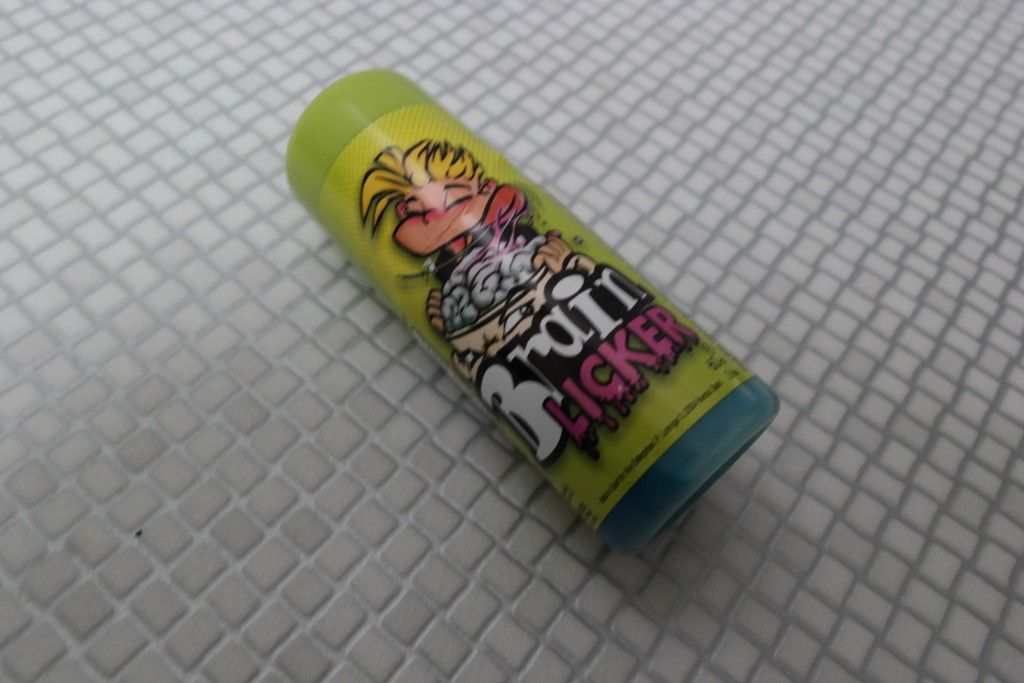 Exclusive Vinyl record "The Fog" soundtrack. Shame I don't have a vinyl player, the green vinyl looks good maybe to hang on the wall? if you don't have a player maybe its a waste, maybe priced at £5.
Zombies DVD By History Channel, as I say not my cup of tea but zombie lovers might be interested, It is cool they have included a DVD. Price wise looking at around £4 mark.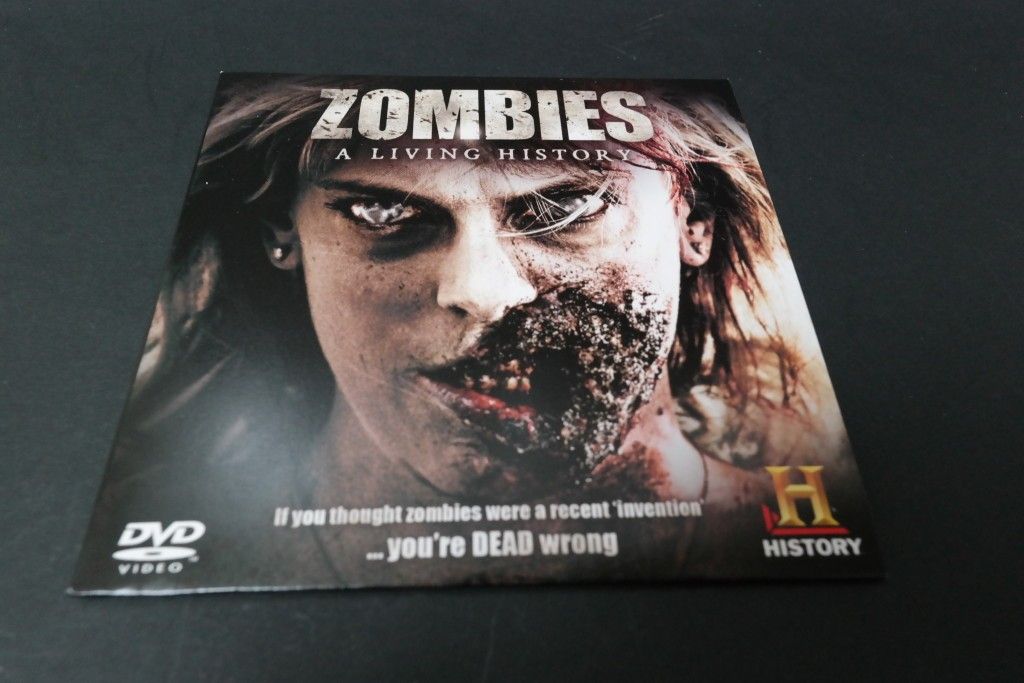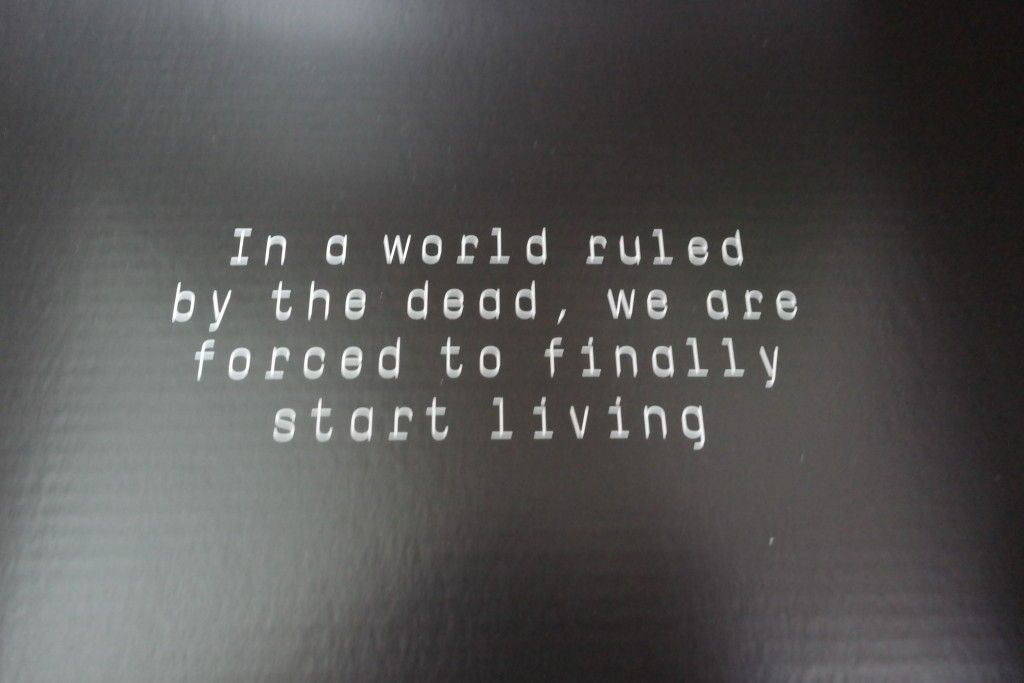 A rough cost of individual items total was around £38 ish. Was it worth it? maybe, from the looking at the older boxes they looked better but then again it is to your own personal taste, I would give ZBOX a try again and with the RETRO ZBOX that is right up my street.
Another reviewer said "Great box of products – particularly liked the fog vinyl in the last box. The Geek T-shirts are always good and seems to be a good chance of getting a Funko POP. Great so far – keep it up Zavvi." -Prochamp
Priced at £19.99 free delivery it is worth a pop especially with the exclusive items that are only available with ZBox.
How to subscribe? simply head over to –>HERE<—
Below are a couple of more examples past months ZBOXs from the guys over at ZBOX.
(all info lifted from Zavvi EU , Zavvi.ES , Navvi.NL )