Bedtime Bunnies are back in another colour way, but possibly the best colour combination to date is on the way! The fine folks at Woot Bear have the exclusive white Bunnie with Pink Slippers. Limited Edition of 50 pieces of the adorable Peter Kato x Clutter vinyl Bedtime Bunnies. We've given you more then enough notice to get yourself this Woot Bear exclusive version. Pink is the way forward.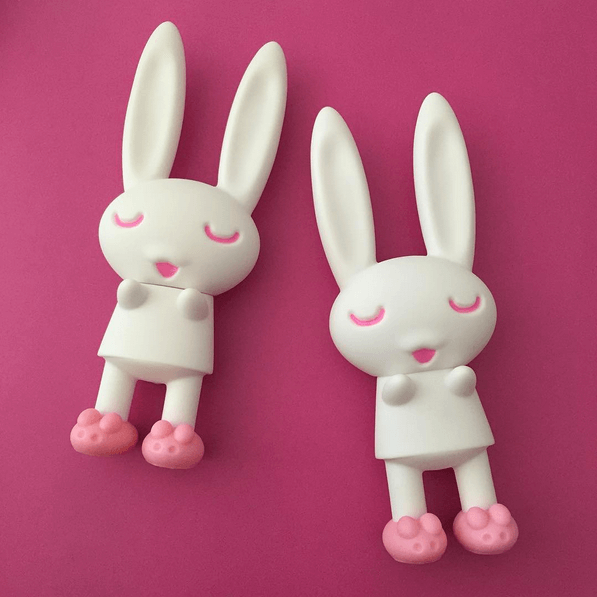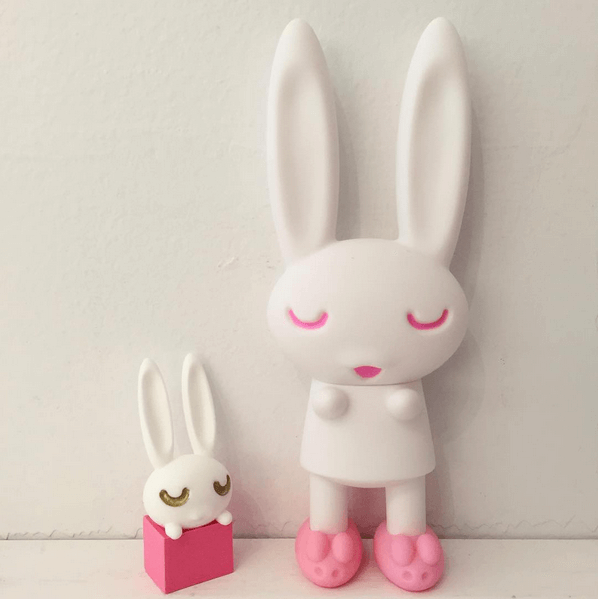 Available on Friday April 15th 2016 starting at 12pm Pacific Standard Time at http://wootbear.com/. We suggest you use worldtimebuddy.com to find your timezone. Should be priced around the $39.99 mark.
Go visit Woot Bear at 1512 Haight st. For the release party on Friday the 15th at 12pm. First few lucky in-store customers will have a chance to win extra prizes. Check out the Woot Bear Instagram for details and updates!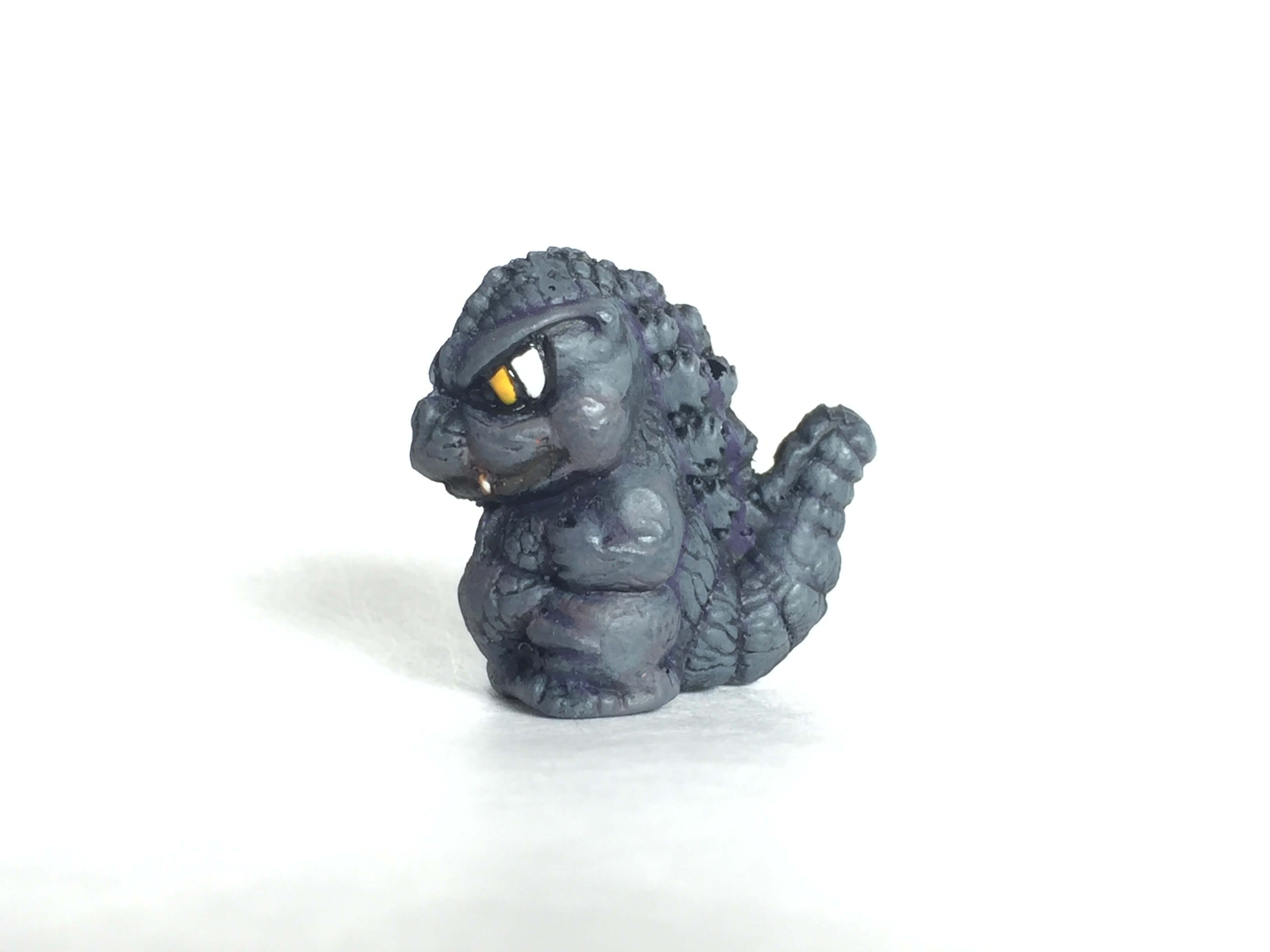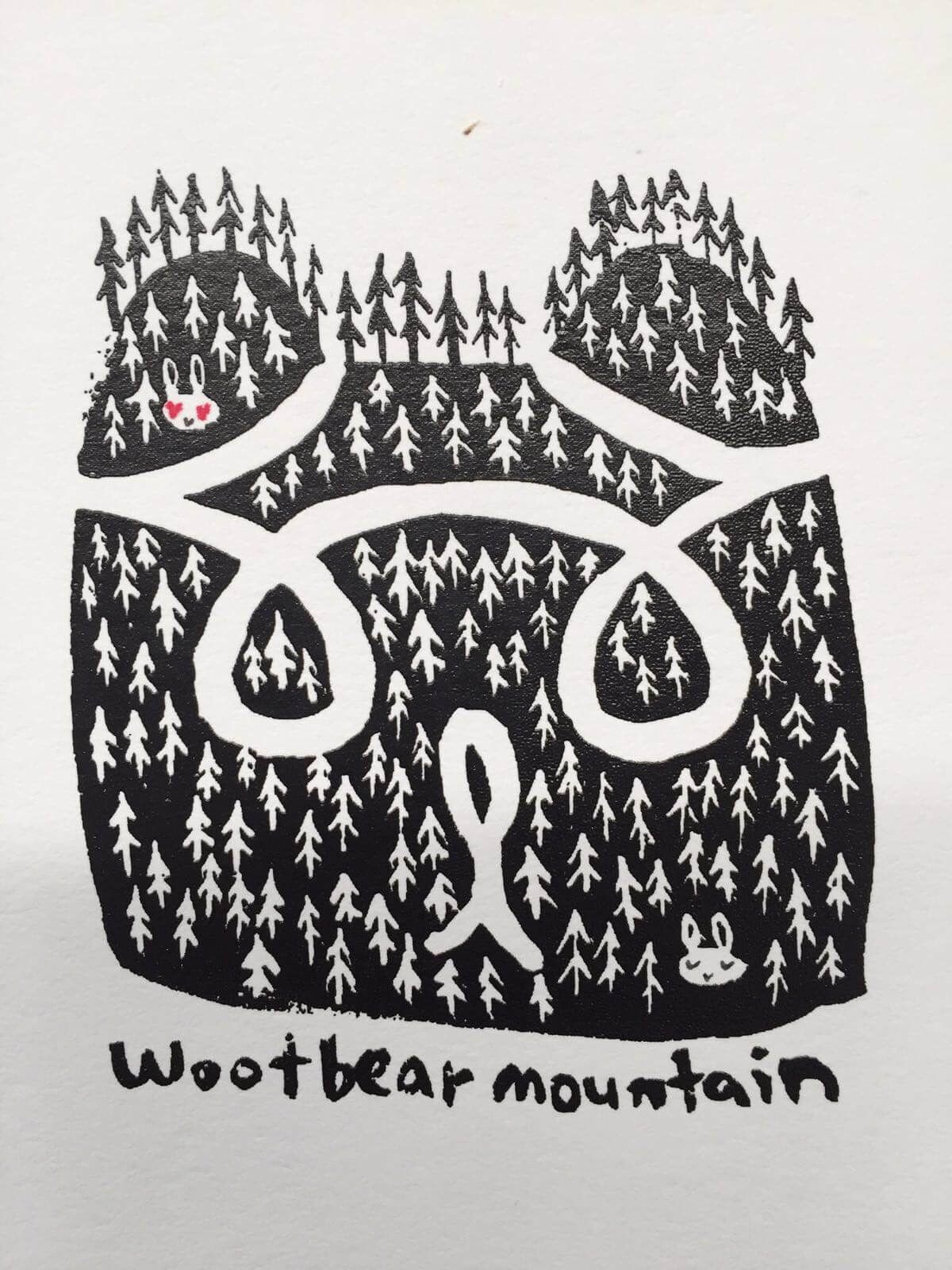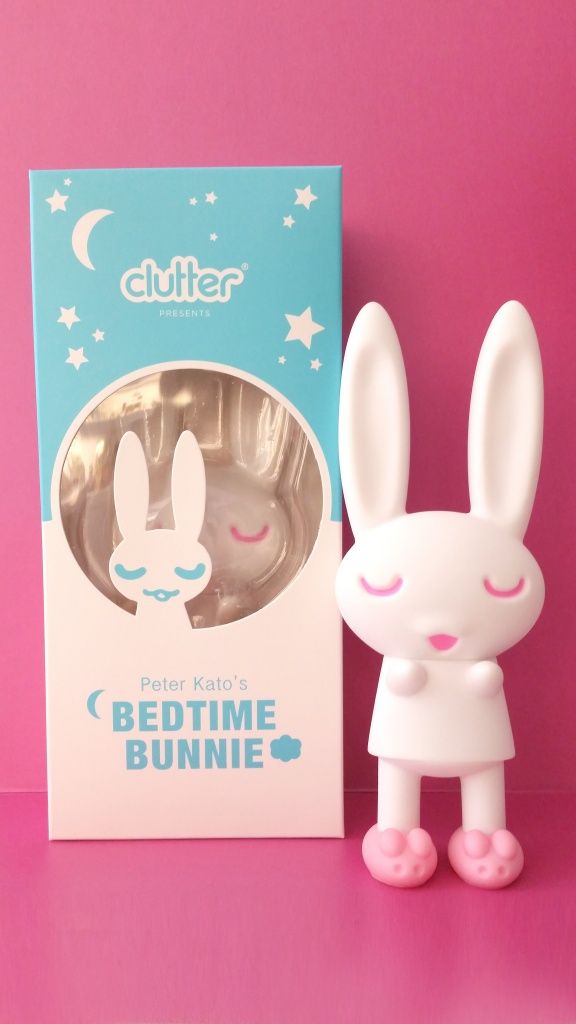 Peter if you're reading this PLEASE produce the slippers in a size 8 please.
Check out our Behind The Scenes with Peter HERE.
You can find Peter via http://peterkatoshop.com/ Facebook ,Twitter and Instagram.