Fadlin Ichwan AKA ALYMPU introduces us to the fun looking creature THE RELIC, which is a Custom TOKA figure originally by Syaiful Aqmal. First time we've seen the platform and we like it a lot. Cute and a slight creepy. Kinda reminds us of that classic 80's Bubble Bobble arcade game. No surprise Fadlin adds his crazy sandblasting texture weathering all over the 3.5″ resin figure.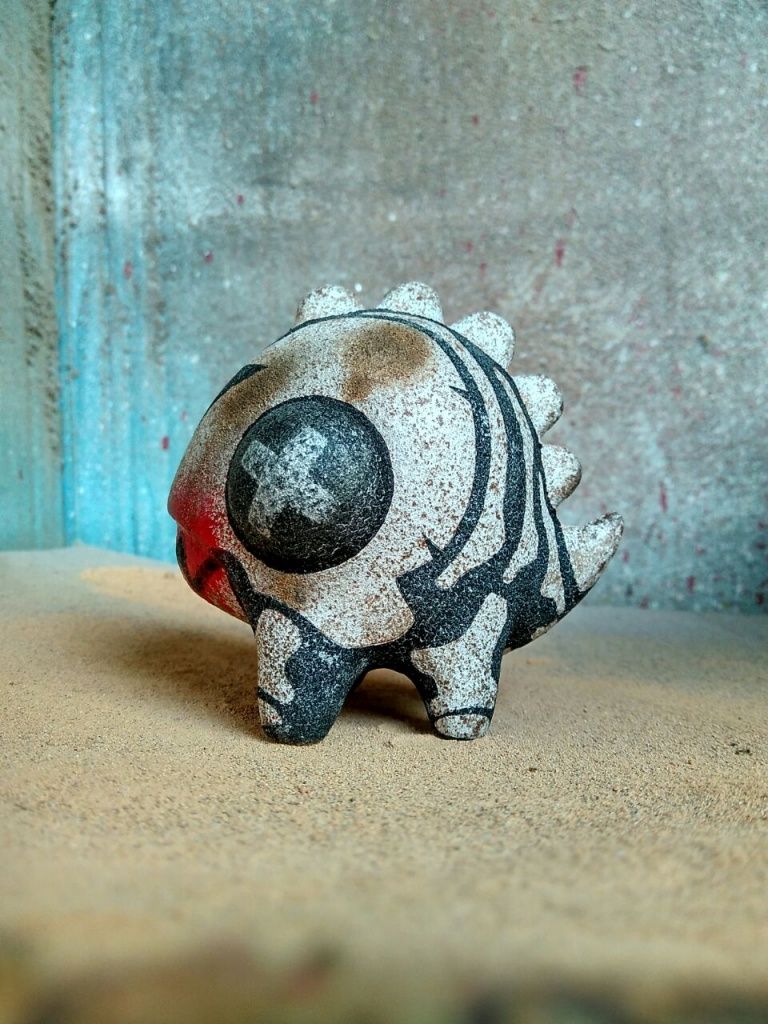 "The Relic" From ancient time it was found,a little creature, assume very playful and full of cheers..with a fresh splatter on it teeth..no,not blood..just some ancient berries :)"
[slider source="media: 43087,43084,43083,43082,43085,43086,43088,43089″ width="900″ height="1200″ title="no"]
Custom figure base on "Toka", a 3,5 inches resin figure is limited edition of 1 piece only.
Explore more of his work over at his Instagram feed https://instagram.com/alympu/ and Facebook https://www.facebook.com/alympucustom . If You're looking for a custom then you can always email him at [email protected], tell him The Toy Chronicle sent you, you might get a surprise.
Check out our The Toy Chronicle customiser Spotlight – Fadlin Ichwan AKA Alympu HERE