It is always worth the wait when new custom work is available from Rsin Art. Rsin is quite clearly a perfectionist. Only the best will do. We see that in Rsin's new release. We see that in the amount of work, time & effort goes in to Rsin's work. Due to drop tomorrow (11pm BST – 15/07) we give you 'Misfits of the Studio 2!'
First up we have Leaf Dude. Leaf Dude is a Leaf Whisper Dudebox custom.  Fully sculpted by Rsin and then painted with acrylics. You'll be able to own Leaf Dude for a price of $276/£175 plus shipping HERE. We love the leafy sculpting here. The colour selection is great. Perfect.
[frame align="center"]

[/frame]
Next up we have BunQee Dunny. Bunny Qee head on a 8″ Dunny Body. Face of this piece is sculpted, body is riveted and then painted in acrylics with a high gloss finish. You can own BunQee Dunny HERE priced at $260/£167 plus shipping.
[frame align="center"]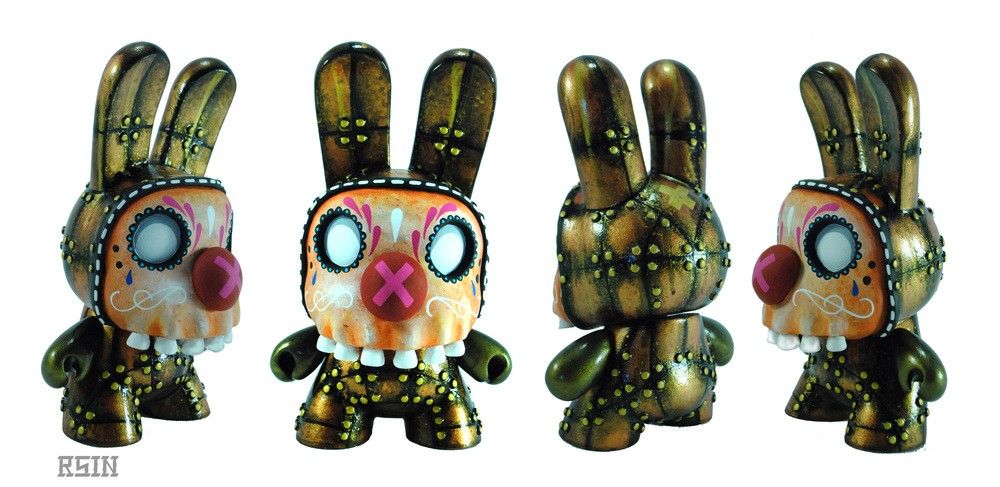 [/frame]
Toyer Dunny is up next. Toyer Qee head on top of a 8″ Dunny body. Piece was painted with acrylics and watercolor washes. You can get your hands on Toyer Dunny HERE for $200/£128 plus shipping.
[frame align="center"]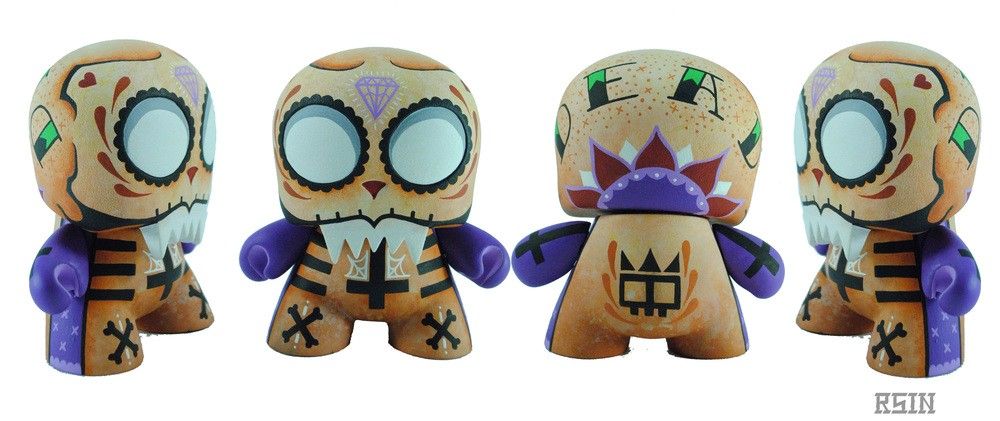 [/frame]
Finally there will be three custom Kidrobot Dunny available to purchase. Toxis ($76/£49), is a green troll that hangs around the swamp. Bambix ($85/£55) is the horned, mask wearing fool, and Posin ($56/£36) is a glow troll covered in GID goo. You'll be able to pick these up HERE.
[frame align="center"]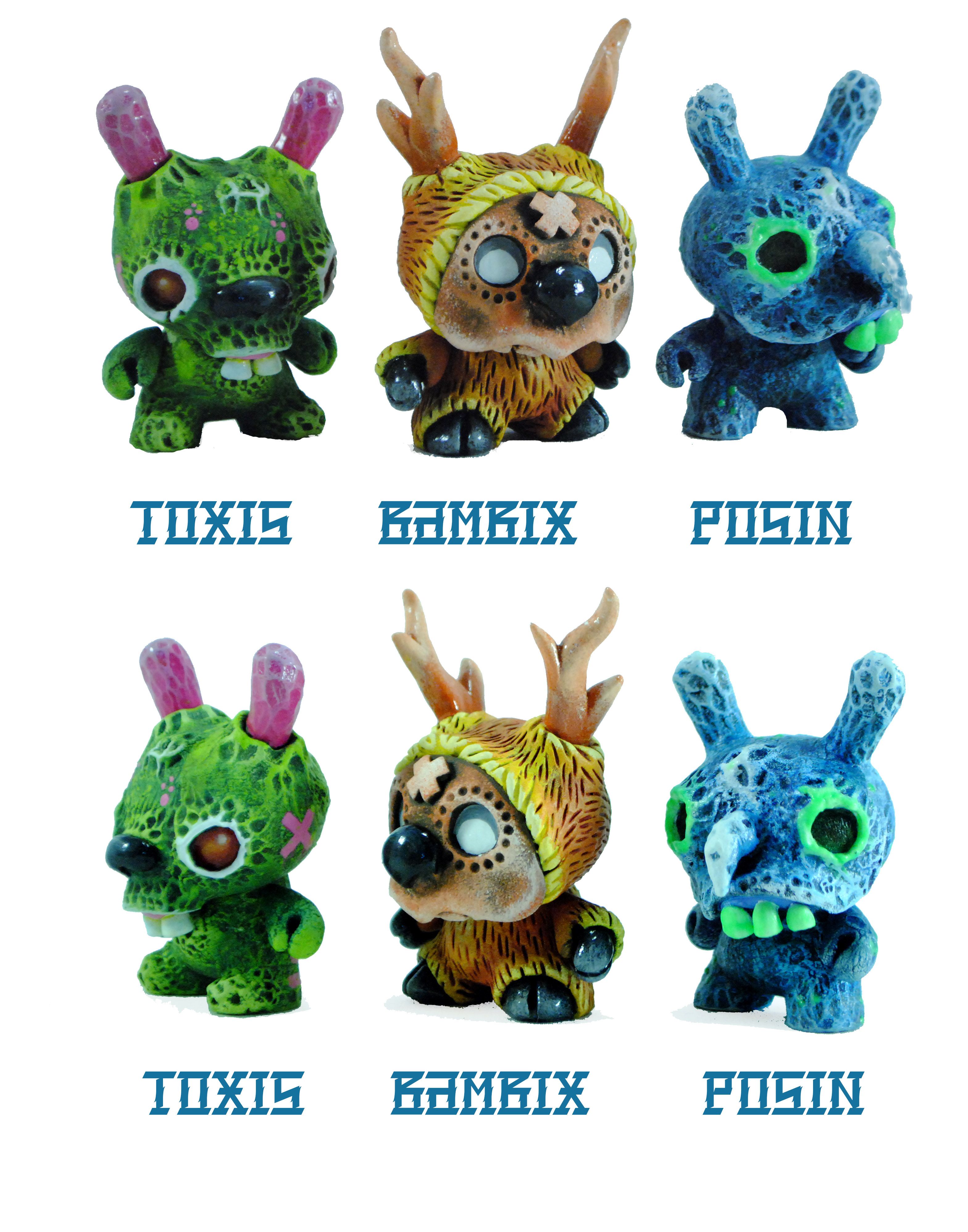 [/frame]
Every single one of these will sell out pretty much straight away, so if you're looking to own one you'll need to have your F5 finger ready & poised at 11pm BST tomorrow night (15th July). Good luck!
If you want to keep tabs on Rsin, you can check his work out on Instagram, Facebook & Twitter! Yo.