It's been a long over due spotlight, but this one is worth the wait. This will be the first TTC customiser spotlight and we head to Indonesia to a super customiser Fadlin Ichwan AKA Alympu. Having first spotted Fadlin's work at PopCon Asia 2014  last year with the help of our TTC reporter Natasha. So what caught our eye and whats so different about Fadlin's work? well in my eyes its all about his weathering style and all the kitbash parts from different figures and combining them with handmade accessories.  Here's a few examples what I am rambling on about.
DA'MONK
Custom figure, 
DA'MONK
, he is one of the 
ZOMBIE SQUAD
 leader from the eastern region, he is still a soldier who was saved from the virus even though his body be damaged because the virus ..
Wisdom to Punish.
The weathering itself looks like a sandblasting style and has that darkness feel to his work which we adore.
GRUMPY MICK
Take this kitbash fun yet has that dark evil feel to it, he is able to take well known character and use it as a base to make something totally crazy, all in his own style.
Another character from the line up 
ZOMBIE SQUAD, 

MUSHROOM "MEAT"

shows you how his oversized accessories and features really work well together and is style is very noticeable from other customisers/artists. 
"Remember this freakin machine? some metal,wire and tissues who run and crawl ahead,
doin de reconnaisance,open path for the zombie's slasher..and also kick zombie's …..
"Not too BIg..but Deadly.." here's one of them..again..
this is
MPZ (Multi Purpose Zombot)
code
MUSHROOM "MEAT"
The one Kitbash that made us draw to Alympu's work was this "RABBITTO" from last year and showcased at PopCon Asia 2014.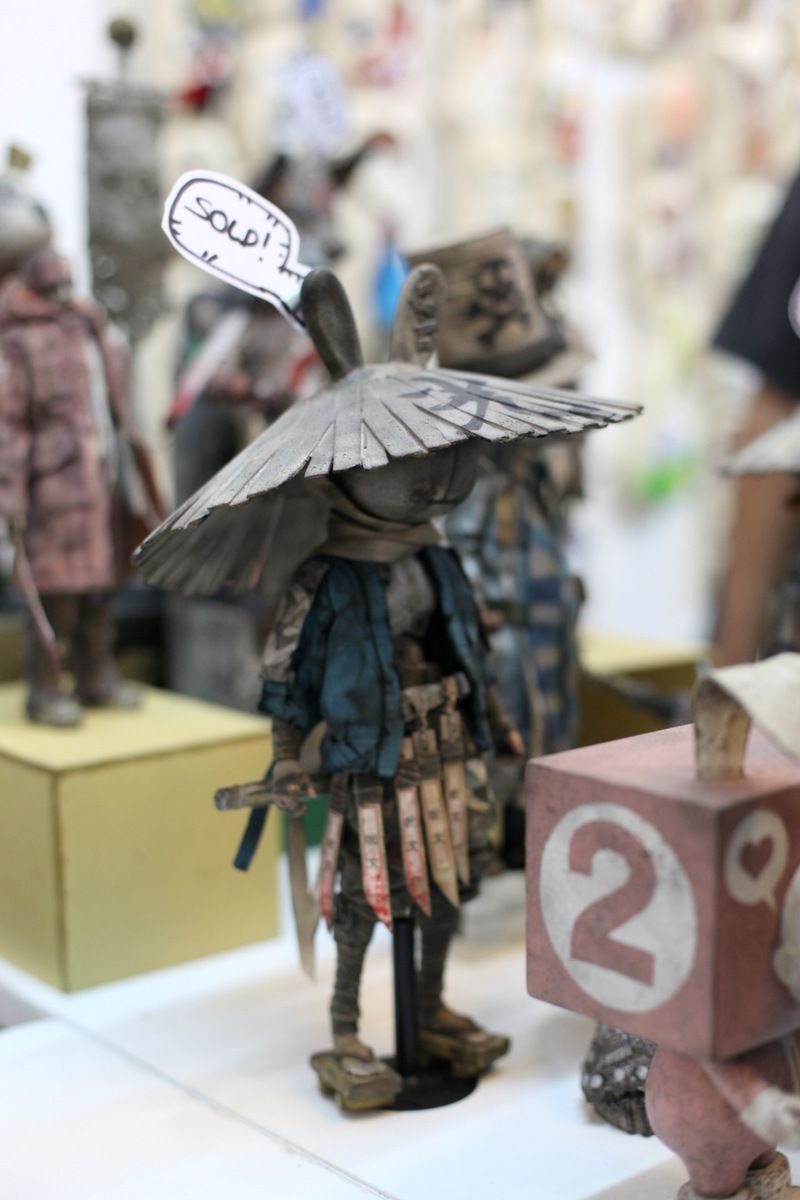 This little chap Is the one I personally wanted but was too late… what a cool custom.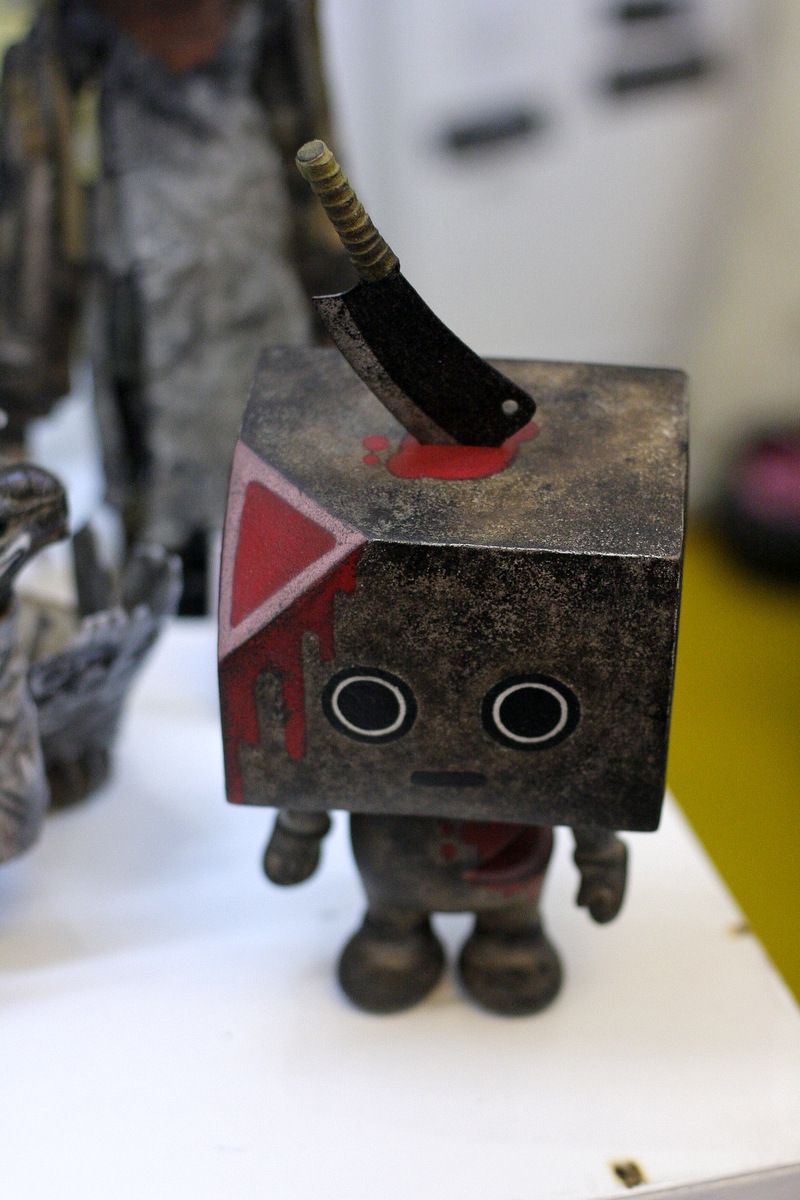 We don't know how Alympu pulls these kitbash customs so well, just look at this mint Hellboy tribute kitbash! we are sure it is still fully posable too.
This was one of Alympu's first wave of custom figures, and set him on a line which he is developing a line up called "WHAT IF?" this line up is about interpretations a well known characters and twist it with ALYMPU style.
This custom is one sixth scale, some parts of this figure is built from scratch with some different material used.
Alympu isn't a one trick pony too, he has some great painting skills. He recently got a chance to showcase this lovely huge Easter Egg at Central Park Mall. in Jakarta.
We hope you enjoyed our first TTC Customiser Spotlight and Alympu's work as we did. We leave you all to explore more of his work over at his Instagram feed https://instagram.com/alympu/ and Facebook https://www.facebook.com/alympucustom . If You're looking for a custom then you can always email him at [email protected], tell him The Toy Chronicle sent you, you might get a surprise.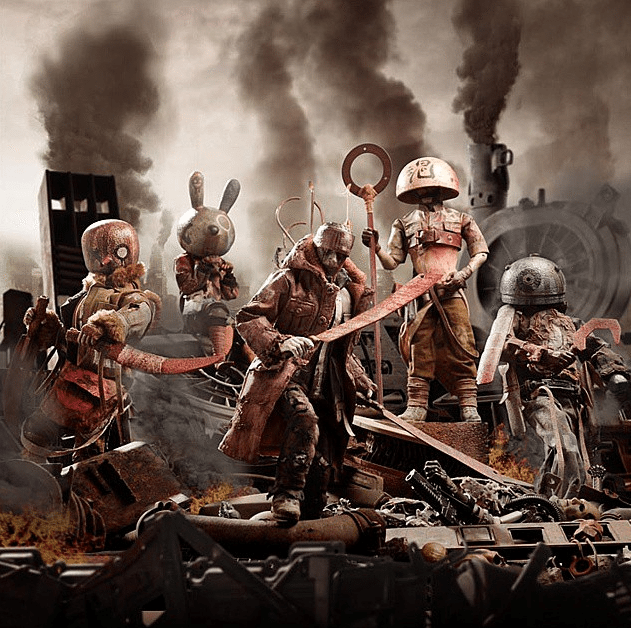 If you are around Jakarta make sure you hit up this years PopCon Asia 2015 as Alympu will be sharing a booth with customiser Bowo Baghaskara! you can find out more about the event at http://www.popconasia.com/