Emilio Garcia useing a Gloss Nitro finish on his latest colourway of his resin Mini Skull Brain and it looks so sleek, I am personally not a fan of green but this is green really makes the brain patten pop right out, got to like it. Well this Mini size Skull Brain is much more affordable and won't take over your display so I hope Emilio keeps this size Mini Skull Brain going.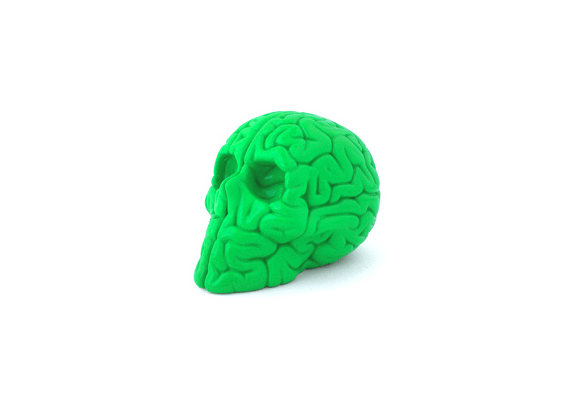 I do wonder will Emilio make his "Brainades" into this size in the future.
If you want this 2.5inch bad boy you better be quick. You can pick one up at http://www.jumpingbrain.org/shop/ priced at €40 each, limited to 50.
You can check out Emilio work via his
(all images are lifted from Emilio website and Instagram)