Winson Ma releases his DIY art vinyl to the public. The 6 inch DIY white ape which Winson known for has all the trademark chrictersitics from all of his designs throughout the years he's been making figures and vinyl toys. This Winson Ma's platform will give customisers and artist the chance to work on one of his designs, which it looks dope even in its raw state.
Winson is mostly known for his high end Ape action figures but stepping into the DIY vinyl will be a blessing for artist/customisers and collectors like us.
We love the design and definitely be getting our filthy hands on one, we would be happy just to leave it as it is and do nothing with it and just have it on display.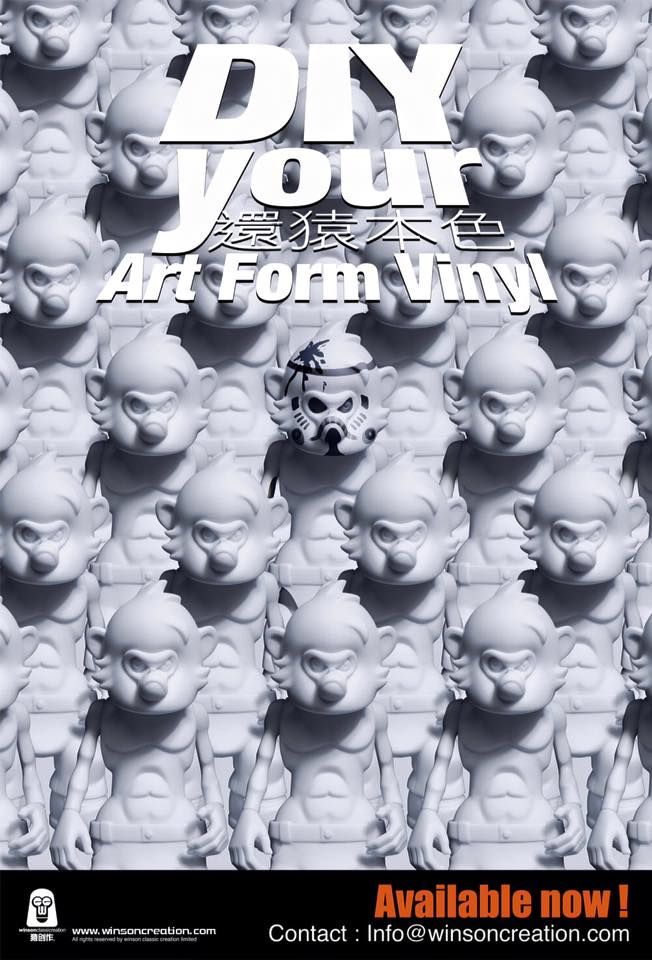 Priced at $33, around £21, to order Simply email [email protected] to place an order.
You can find Winson via http://winsoncreation.com/ and Facebook.