The firm relationship between Ron English and BlackBook Toy continues to be strong, as they set to release new colourway of Ron English's Mousemask Muphy in Airplane. New edition is called "Psycho Camo", featuring Ron's iconic "Psycho Camo" on his gas mask and airplane. The video below from HYPEBEAST and The Compound, Ron English comments that "Mousemask Muphy" is one of his all time favourite characters.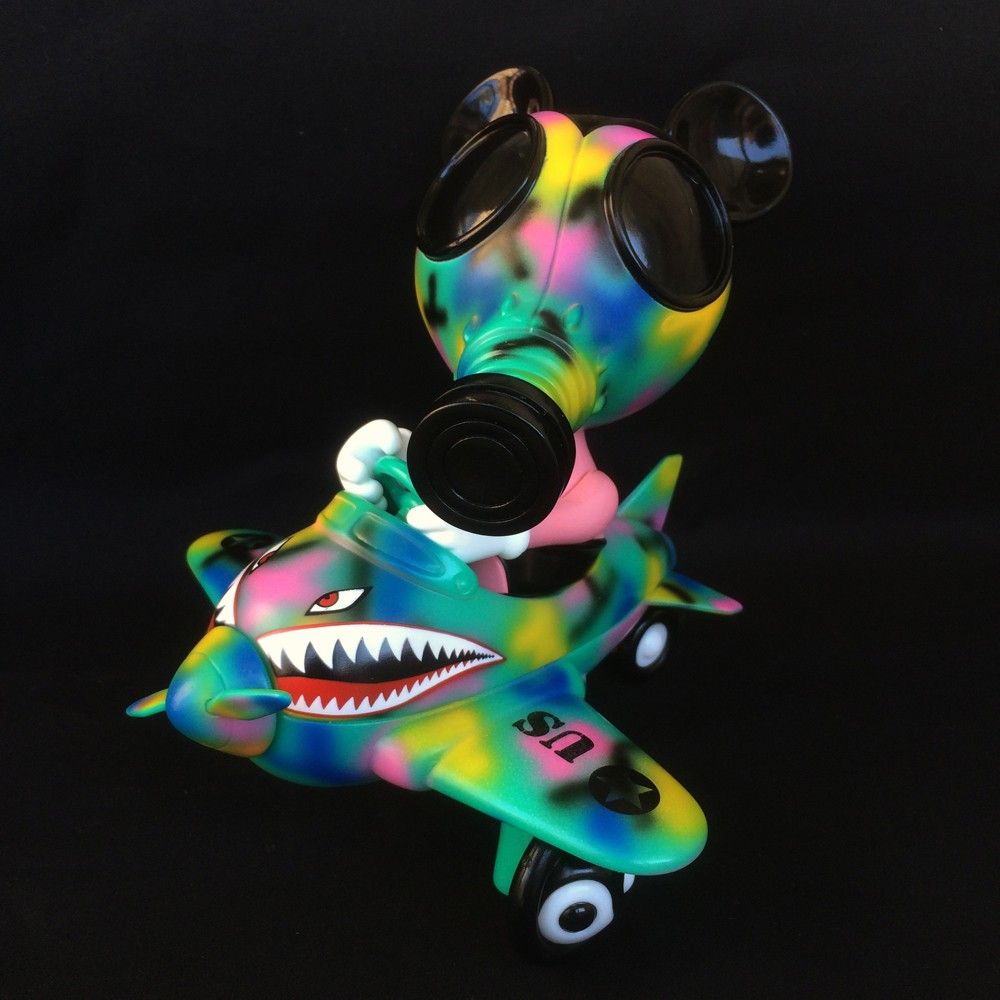 Ron English on His Love of Confusing Other People – Compound Conversations from HYPEBEAST and The Compound.
[youtube url="https://www.youtube.com/watch?v=Jx5hfMv-ryE" width="1000″ height="900″]https://youtu.be/-q6KyIQkaQk[/youtube]
Contemporary artists who receive a high reputation in the world, Ron English (Ron English) 2013 the Noah's masterpiece toy BlackBook Toy is to commemorate the first anniversary, it was revived! That's right, Mousemask Murphy in Airplane that three-dimensional rode a difficult airplane! Nezumi that suffered a gas mask is a pole ball dope! Neck, hands, wrists, it will moving six points of the body.
[slider source="media: 28280,28277,28283,28281,28278,28279,28282,28284″ width="1300″ height="1100″ title="no"]
The Psycho Camo edition samples the camouflage also said that the signature of Ron English, airplane, body and,, dope finish that dropped into gas mask! Although the last of camouflage eyes was the camouflage, but this time it is dropping in gas mask.Camouflage and airplane Shark Teeth of excellent compatibility.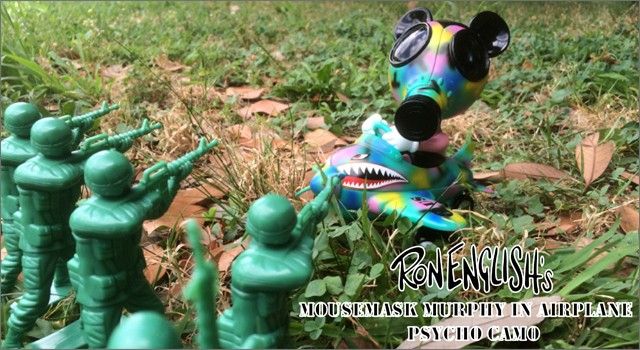 MADE IN This is the soft vinyl of Undeniable Quality of JAPAN! Knuckle's prototype Little Chop Design.
WATCH OUT! HE'S ATTCKING FROM THE DARK!
Online sales start at noon of August 14th(Tokyo).
13th 8am(LA), 11am(NY), 4pm(UK), 10pm(Thailand).
Priced at around 13.500 Yen around £69 To order simply click –>HERE<–
More details visit http://www.blackbooktoy.com/ for more details.
Blackbook's Twitter and Facebook
Ron English Instagram , Twitter and Facebook.
(all images and info lifted from blackbooktoy video from HYPEBEAST and The Compound)