Taipei are you ready? hold on to your seats as "Little Good Thing" AKA Ah-B BlowWater latest art toy "Under Skin" will be available at Taipei Toy Festival 2016. More colourways more variations since the debut showcase and release at STGCC.
Like we said before,"Under Skin" is different concept and style from Little Good Thing compared to his pervious "Mon-Tae cat". WE love it, over a year in the making and its time well spent. Under Skin is from Ah B's Humanity series and Under Skin is like nothing we've seen before. Icing on the cake is the interchangeable accessories to give a few different looks. So good we had to order one and now patently waiting for "Under Skin" to land at TTC HQ.
Some people are often makes a gesture but very often we do not know what was hiding in his/her former self, underneath the skin…..
Using what kind of eyes to look at you, what kind of tricks to calculate on you, what kind of intention in their mind.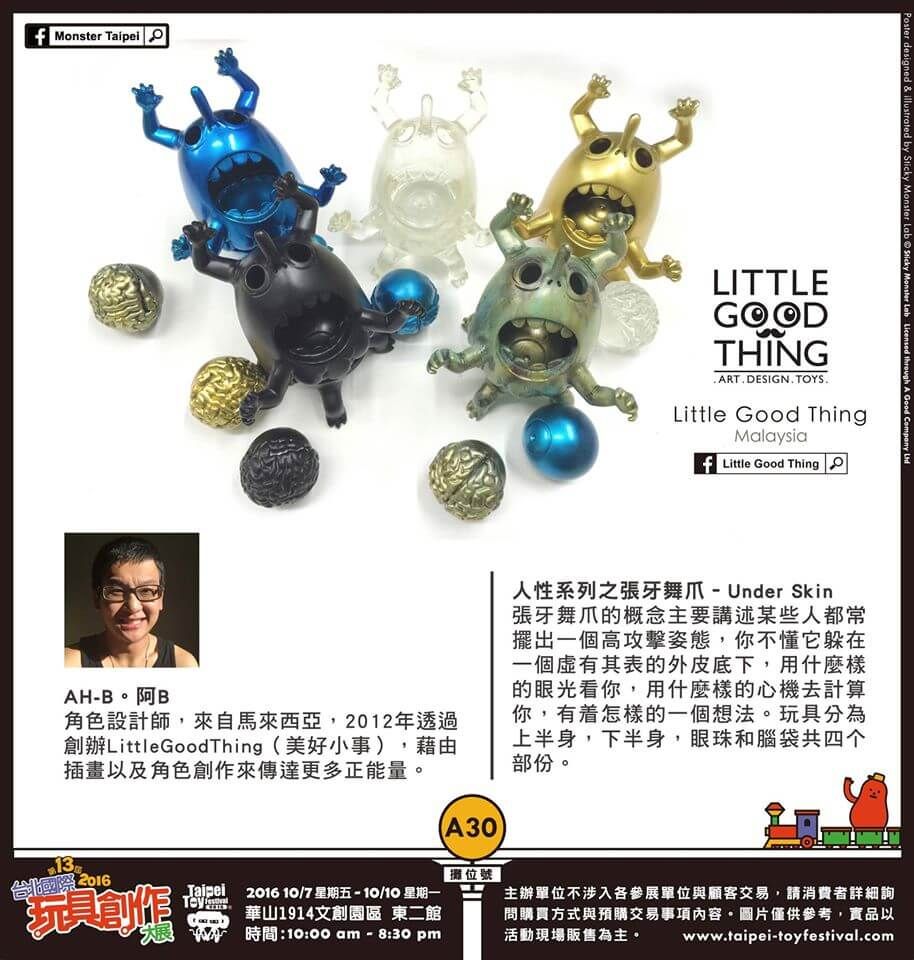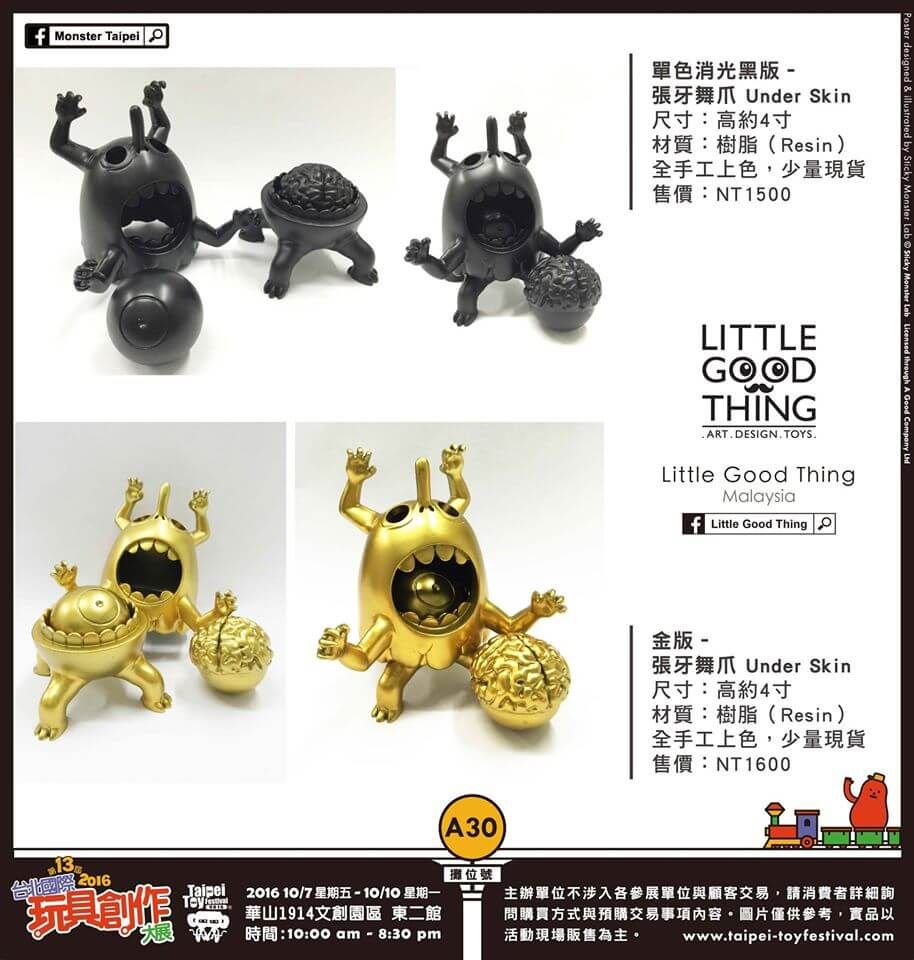 Accessories comes with an eyes and a brain which can be swapped.
Lai Yui Wai had the chance to take some photos of the prototype and fun combining it with the famous Byron.
[slider source="media: 53709,53710,53708″ limit="38″ width="700″ height="500″ title="no
Need a Little Good Thing fix right now? how about adopting Ah-B's Mon-Tae cat! Only a couple left.
[email protected] Or Facebook DM HERE to pre-order.
Find Under Skin at TTF 2016 over at booth Sean Lee Design / Little Good Thing / JNJF Design / ikuwashi #A30
The 13th Annual Taipei Toy Festival (TTF2016)
Date: October 7th~10th, 2016 (FRI)~(MON)
Venue: HUASHAN1914  CREATIVE PARK
<No.1, Sec. 1, Bade Rd., Zhongzheng Dist., Taipei City , Taiwan>
Find a Little Good Thing on Instagram and Facebook.
(all photos lifted from Lai Yui Wai and Taipei Toy Festival 2016)