It has been a minute since Malaysia based artist Ah-b BlowWater aka Little Good Thing given the scene a new IP! the wait is over as he presents to you "Frog Boy YUYU" some say Frog Boy YUYU is The Pied Piper of the Amphibian world, all we know it's great to see Ah-b concentrate on this own IP once again. Ah-B reminded collectors that he isn't a one-trick pony with his wooden style customs that we've loved and collected over the past couple of years." We wish we could enlighten you with a backstory of the Frog Boy YUYU but sadly our 007 skills aren't up to it today, HA. What we do know is the fact Ah-B is offering you the chance to own the first edition Frog Boy YUYU tomorrow!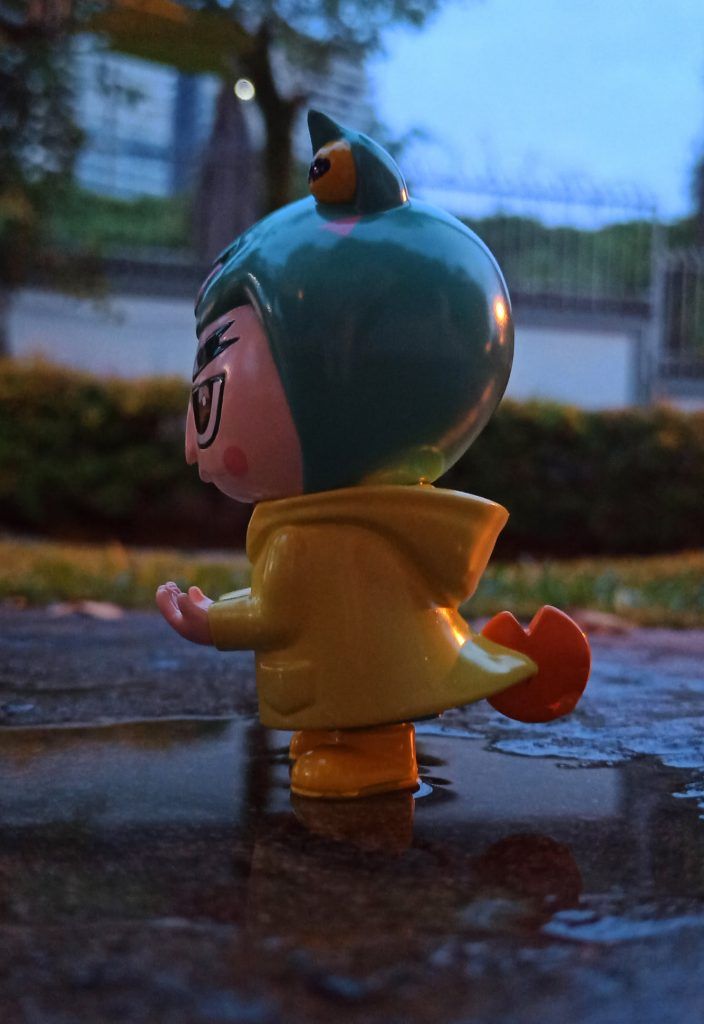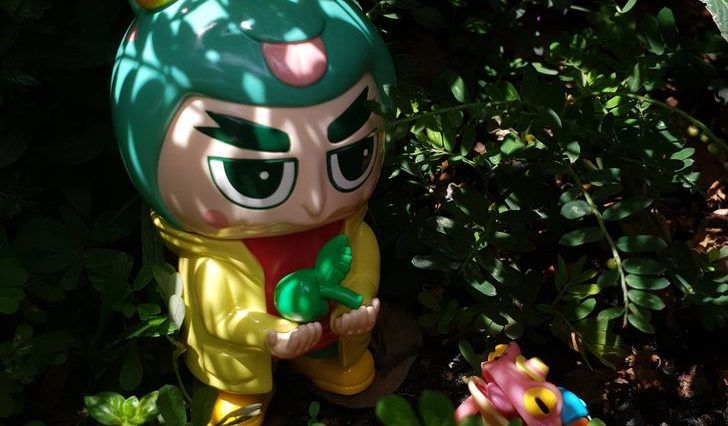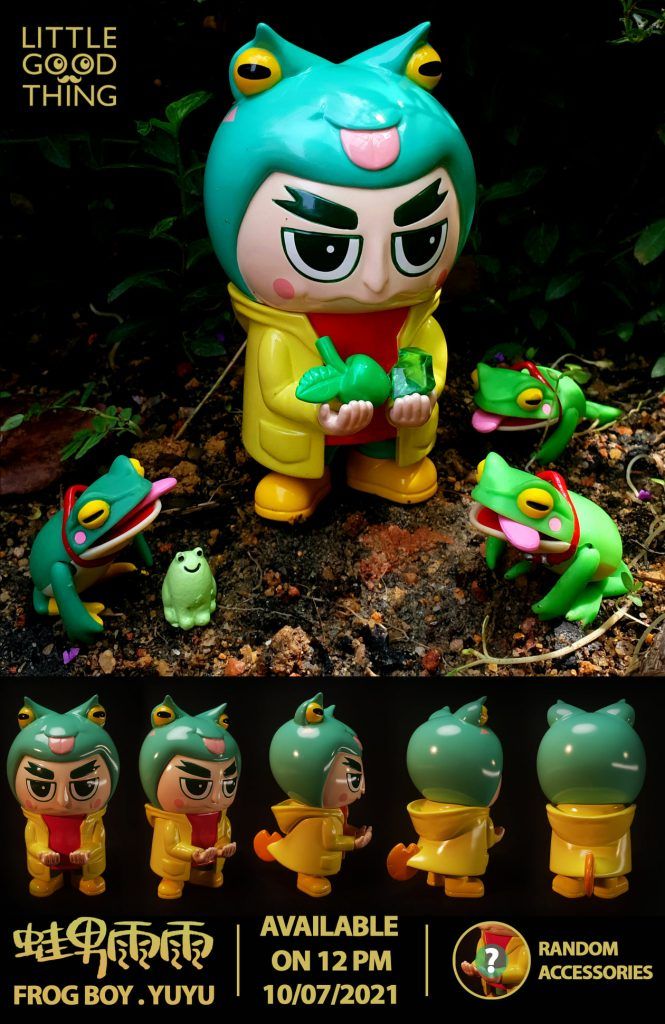 Frog Boy YUYU comes with random accessories
WHEN: PRE-ORDER starts from 10th July 2021, 12 pm Malaysia Time
WHERE: Little Good Thing
Instagram.com/littlegoodthingsb/
Taobao 淘宝: Elefun 潮玩
明天12pm開賣.
Tomorrow 12pm Pre-order。
10-07-2021 Saturday 12pm
Frog Boy YUYU 蛙男雨雨 開賣預告
10-07-2021 星期六開賣
分別會在綫上淘寶店 和 臉書IG 開賣
SIZE 高度:10cm
Price 售价: RM272 (RMB420 or USD65)
材质:高级树脂 Resin
随机配件Accessorie 包含 手捧心/早餐/蛋糕1件
——————————————
首次與Elefun潮玩的合作
謝謝大家多多支持。
Elefun源于大象英文的谐音,代表吉祥、如意,大象善用鼻子吸水,水主财,故有吸财、招财的寓意,祝每一位娃友吉祥如意,广纳百财! 同时Fun也代表了开心,童心的意义,Elefun也希望能给所有娃友带来快乐,远离烦恼,童心依旧。
Weixin ID:
ElefunStudio88
綫上淘寶店鋪: Elefun潮玩
Seen something you like, hit Ah-B up [email protected] tell him The Toy Chronicle sent you, he will look after you
Here's one of Ah-B's customs that we own.
Missed the previous article on his wooden series? Check it out HERE.
Did you miss Ah-B's Wooden Byron & RANGERON? Check them out HERE.
If you missed his other wood effect customs check out these!
Find a Little Good Thing on Instagram and Facebook.
If you want to get your Designer Toy news first, you should look to download our new TTC Mobile App. Designer Toy news direct to your smartphone. No dealing with social media algorithms.
It's FREE.