All kinds of awesomeness! DOING x MIRO's BAO & MOY STONE VILLAGER Series has landed and the PVC/Vinyl editions are here. Today we get our package has landed and now accompany last years sold out versions. Bigger, less fragile and with a much lower price point without the loss of the cute characters of Stone Villager series. Like we said previously, collectors have been waiting for this moment ever since the limited resin released last year. Last years Stone Villager Series "BAO & MOY"  by MIRO was a major success and one of our own highlights for Korean resin character design as well as flawless production. Many of you have asked when a re-release or new versions will be released. May Kim of MIRO announced the PVC and vinyl editions back in July HERE. BUT that's not all, this version will be easier to obtain as these are destined for retailers around the world at an affordable price. Cute as ever with similar aesthetics that we've loved from the start and now with the new size and these two will have to be another one for our display. Below is our unboxing of the VC/Vinyl editions and compared to the resin editions.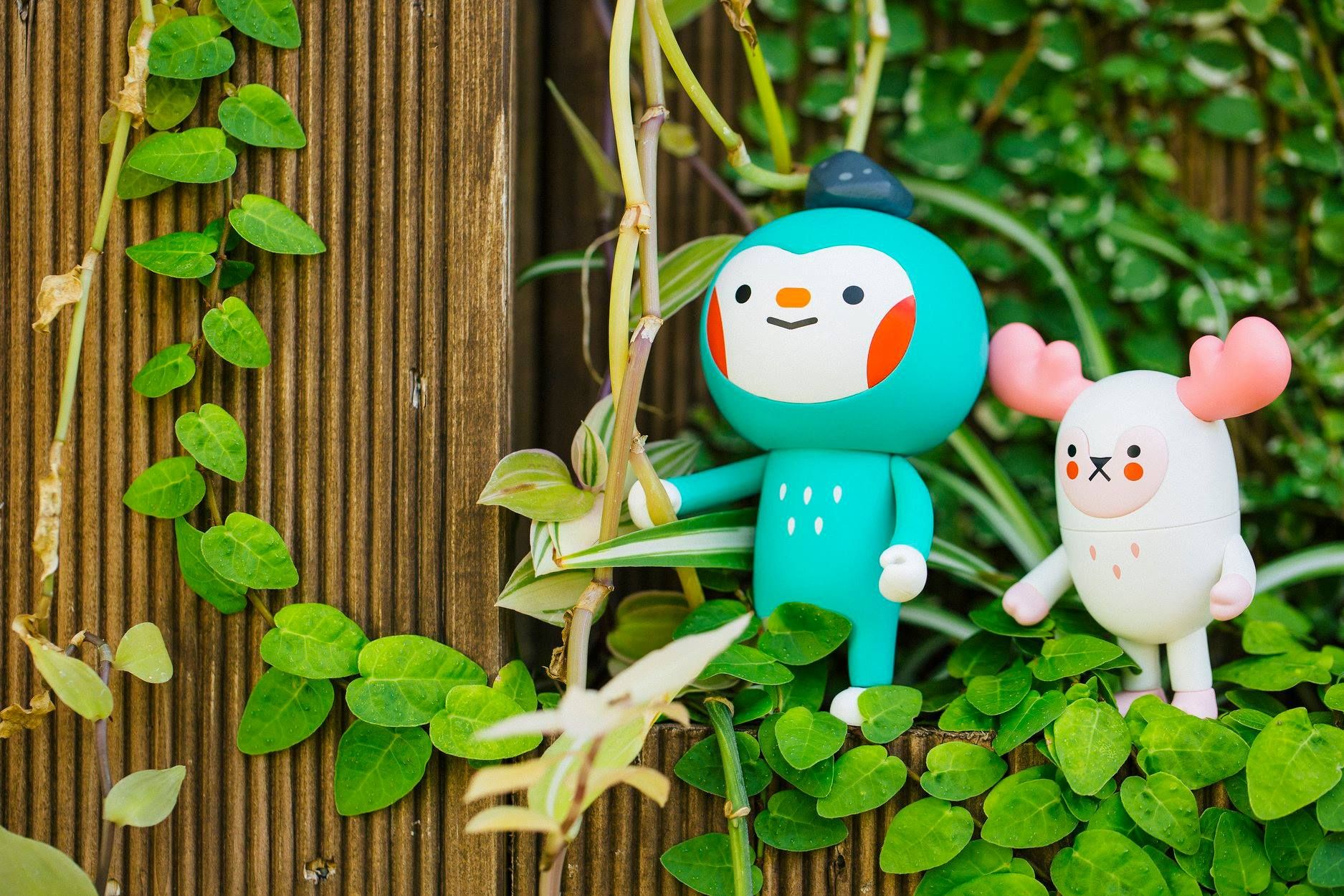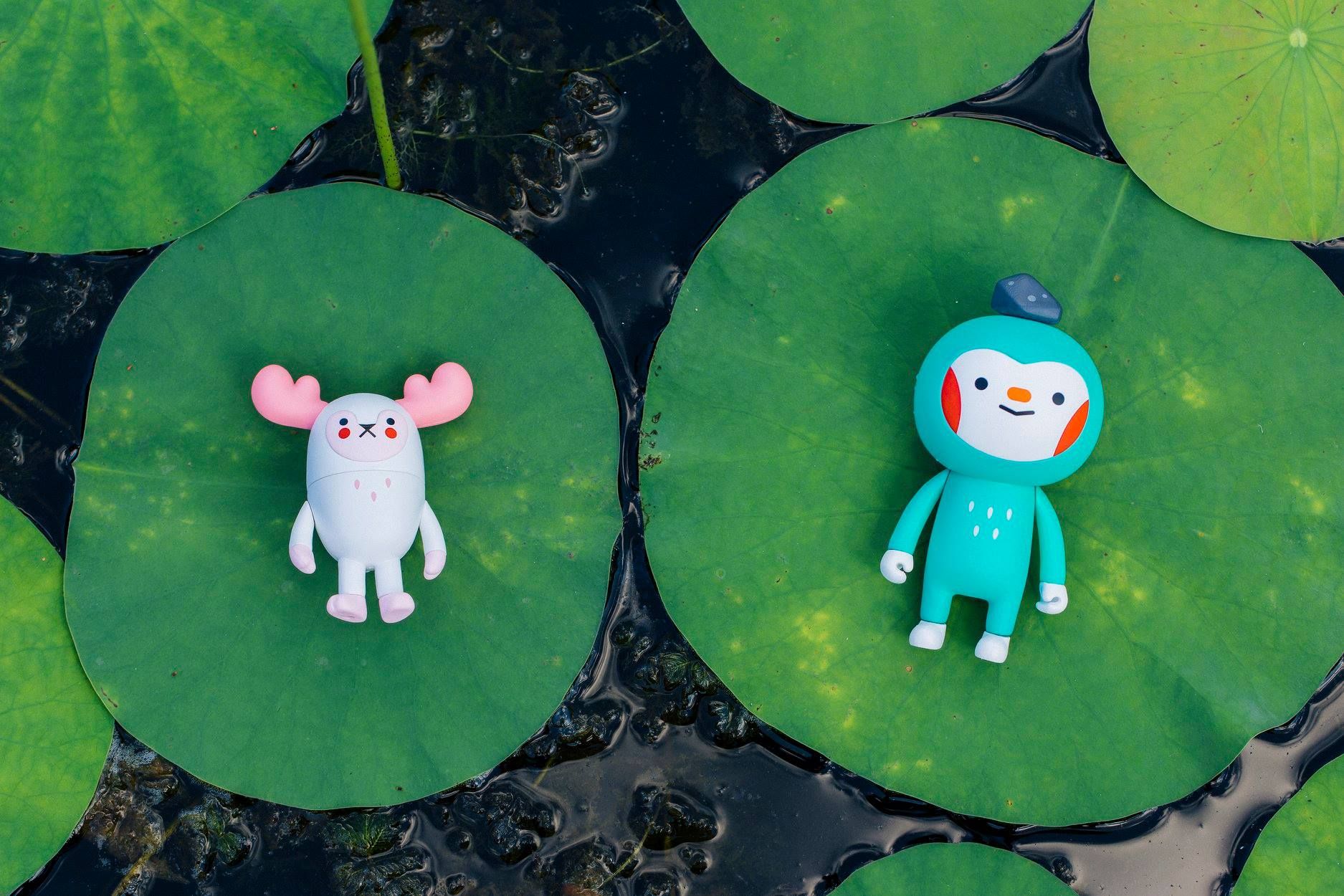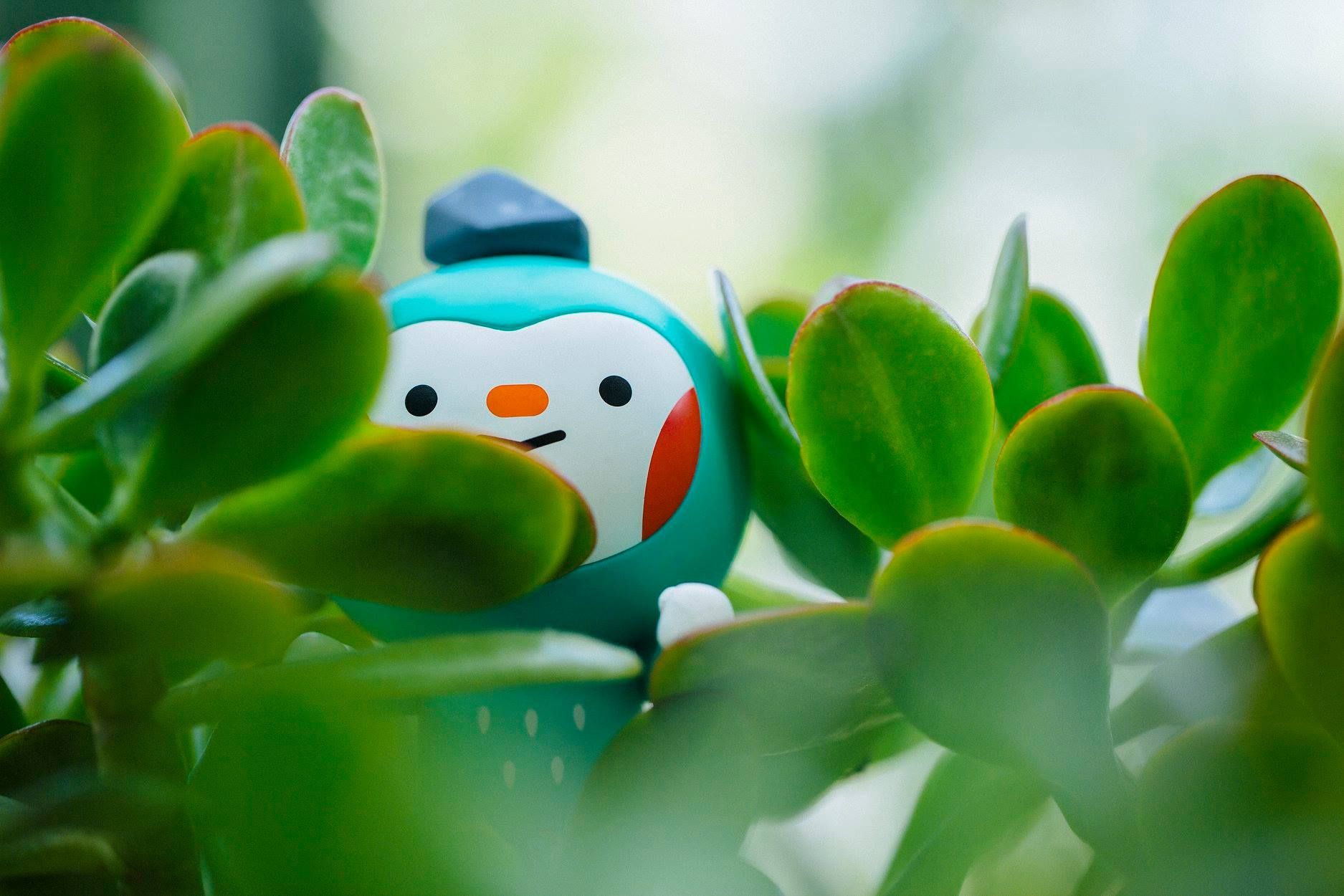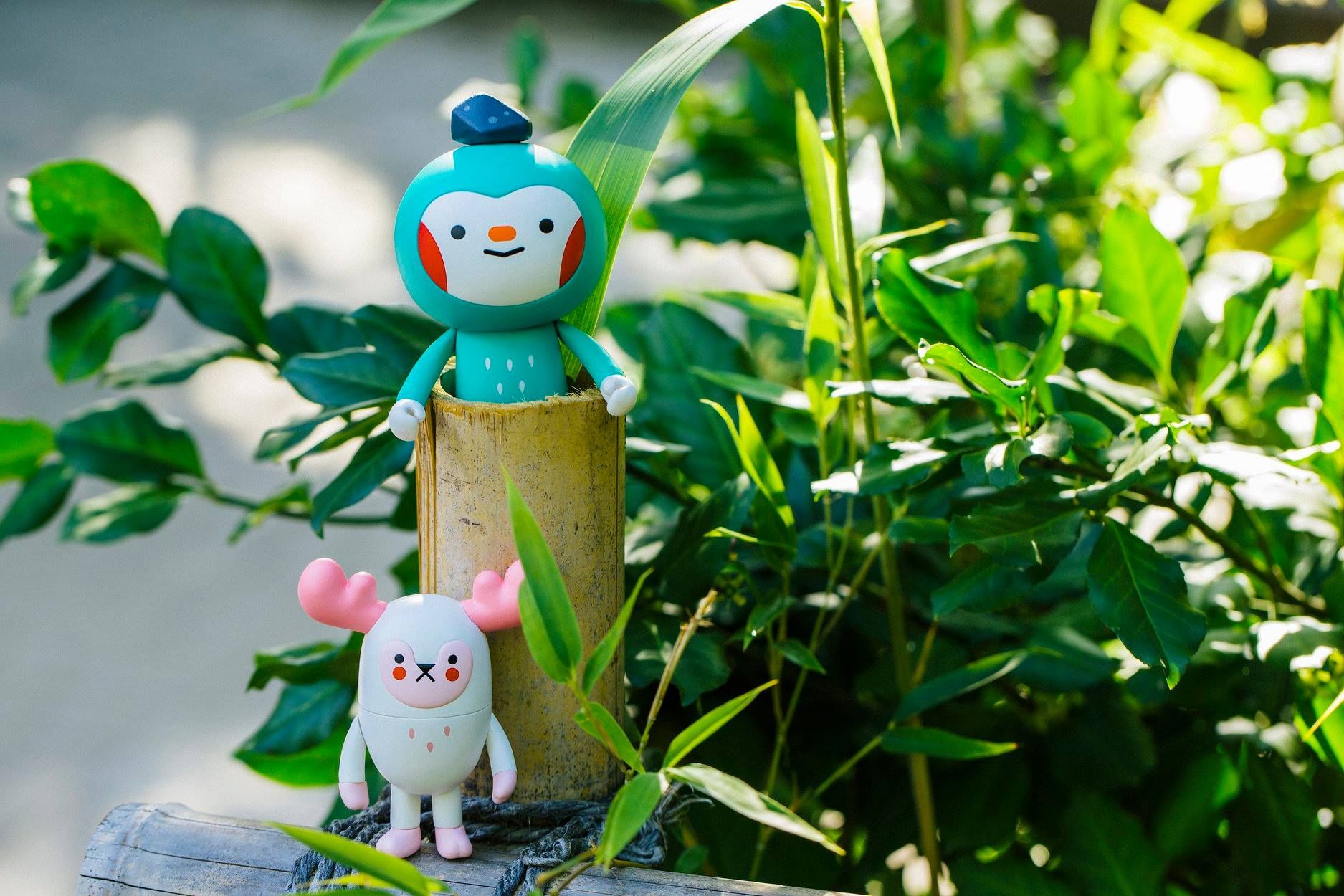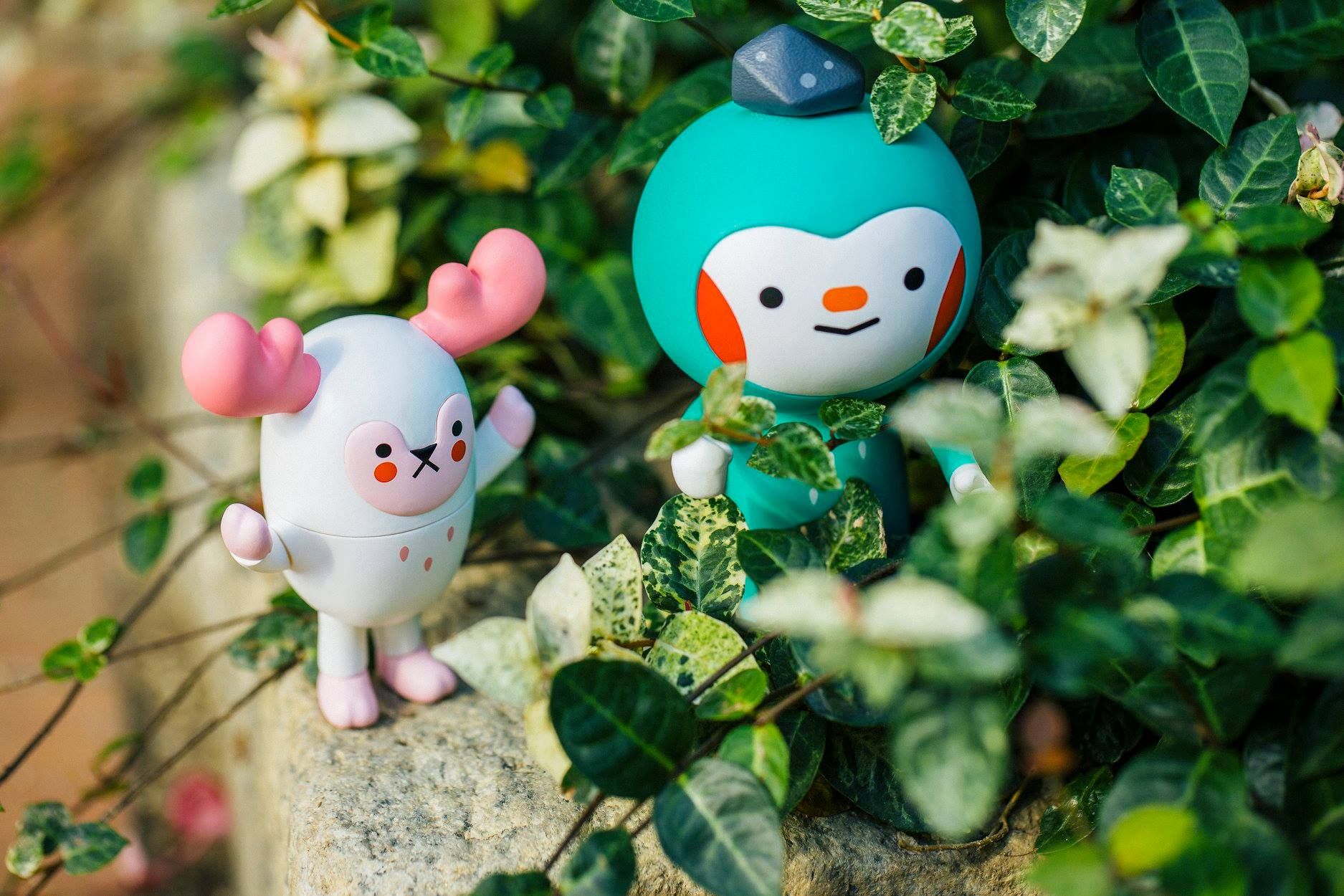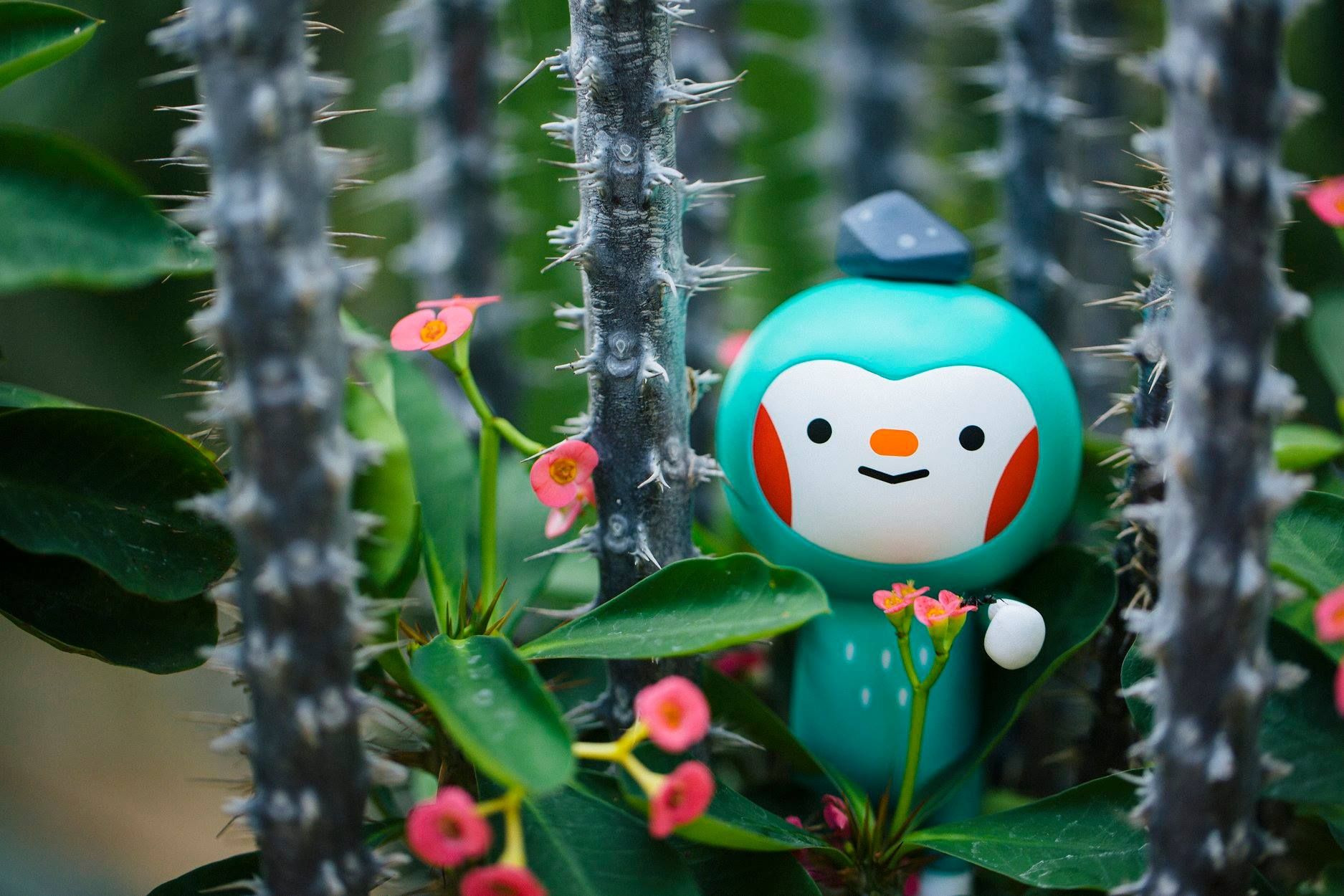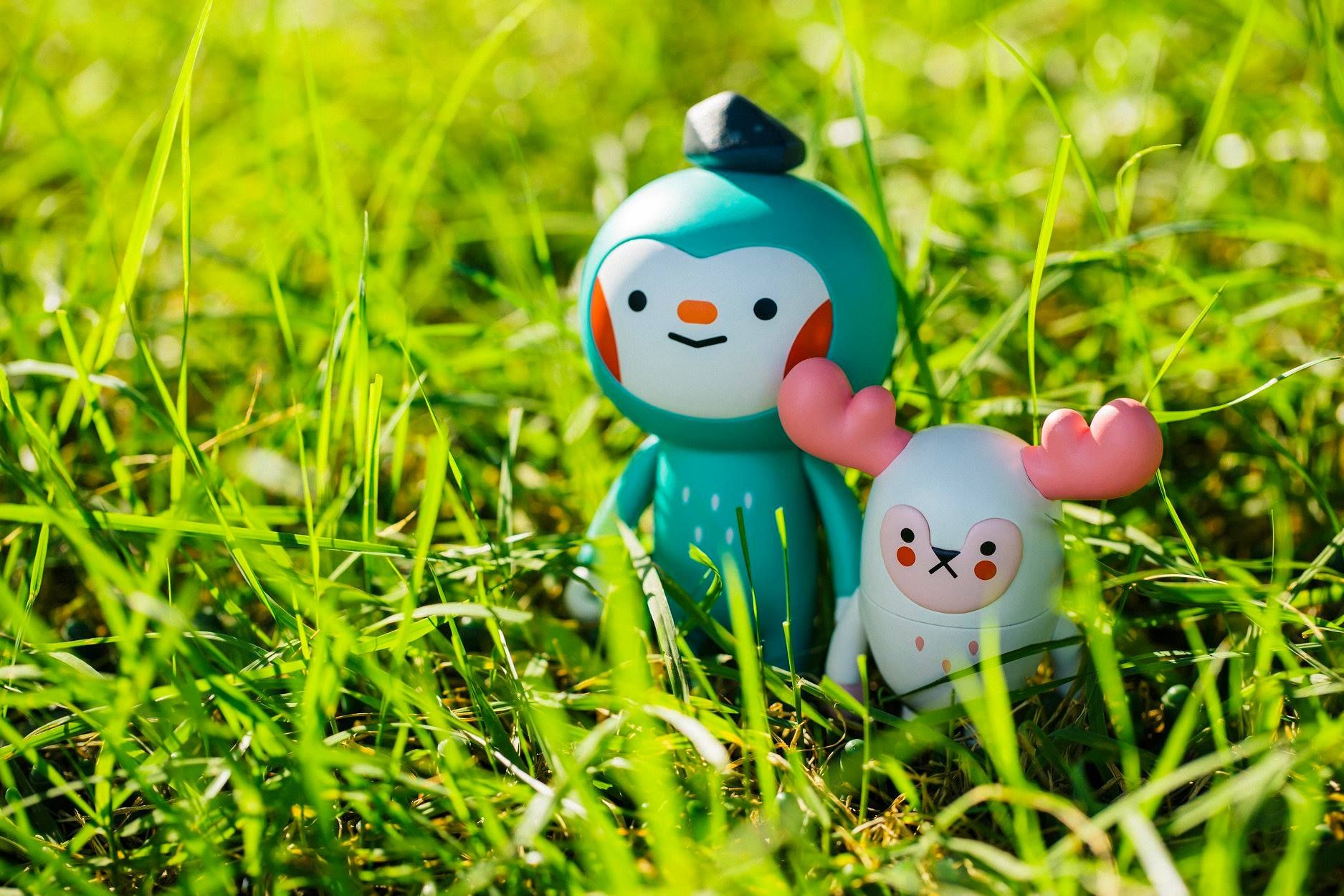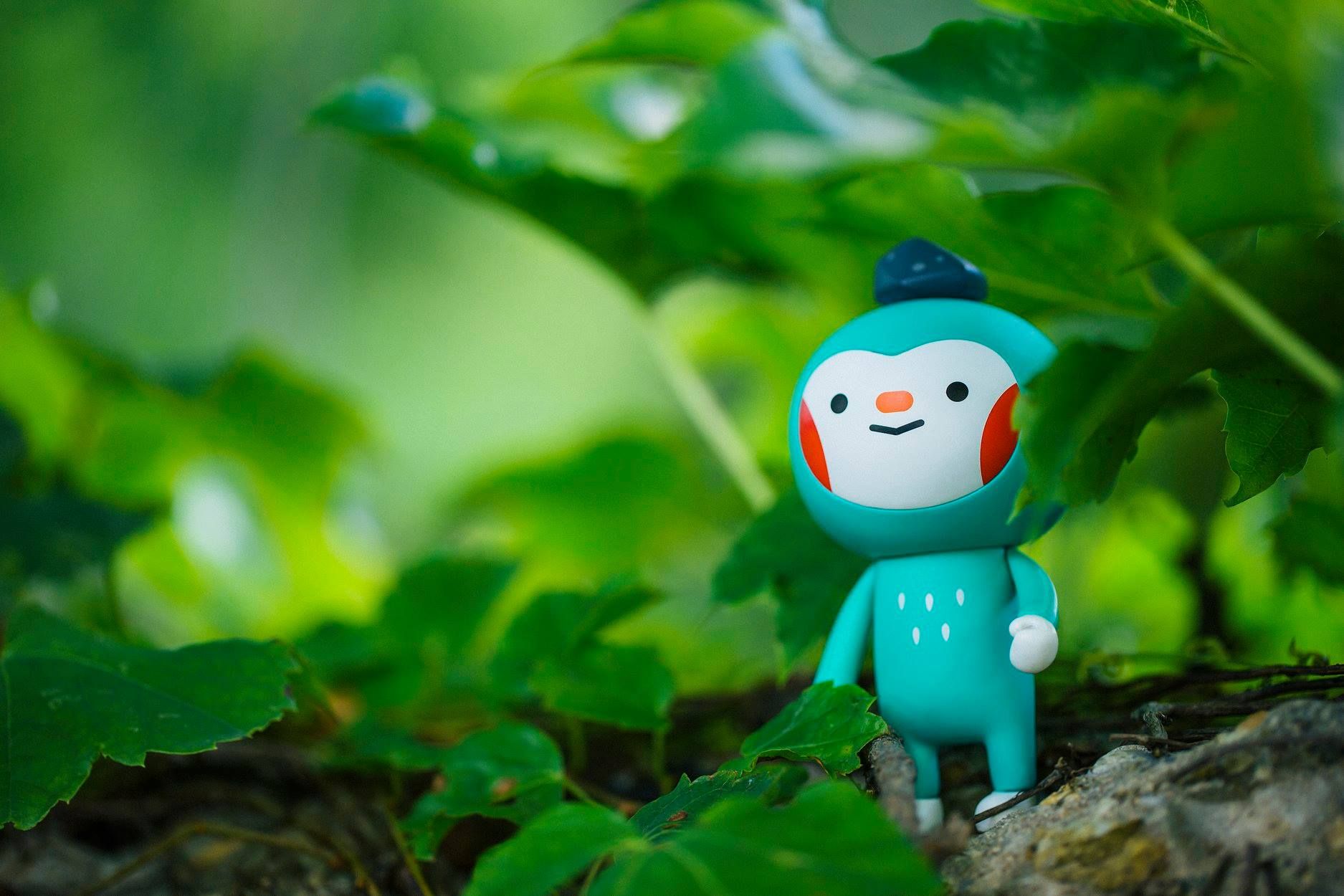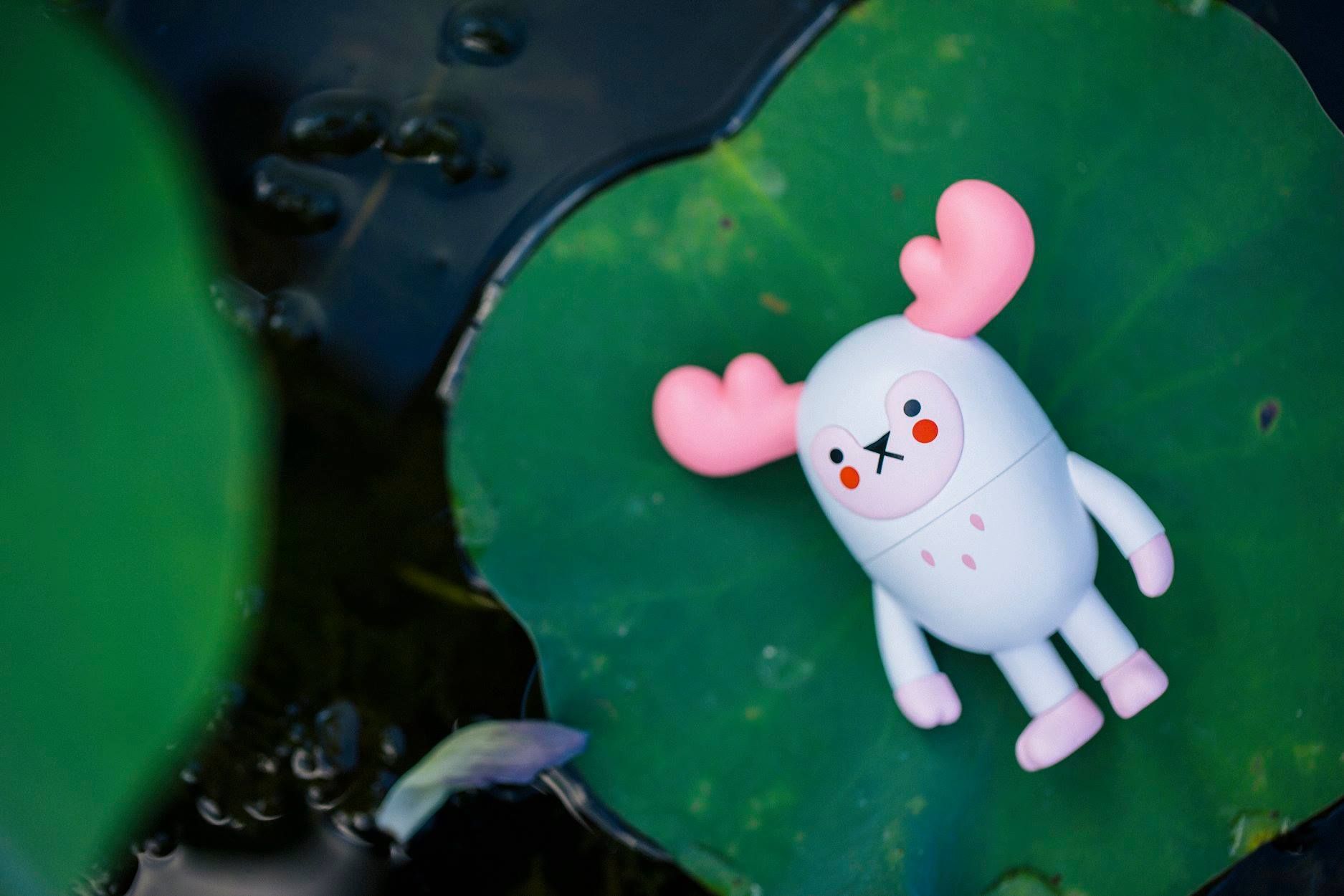 Paint: 9
Quality: 8
Value: 10
Summary
Like I said at the beginning being slightly bigger size compared to the resin editions and way less fragile, plus with a much lower price point without the loss of the cute characters of Stone Villager series is the biggest plus for me personally. I love toy photography and one of the biggest downfalls with the resin editions would be the fact I didn't want to take them outdoors due to the fact I might lose the accessories or drop and break them. These editions on the other hands I could be more rough with them so that's another plus point. These PVC/Vinyl versions I can see last a lot longer with minor wear and tear for sure. Not having the ability to change the accessories like the resin versions might be a downfall but the price point makes up for it to be honest. Paintwork isn't flawless around certain areas but on display or in photos it shouldn't effect how wonderful Bao and Moy are. Totally worth buying (hence why I have them, Ha)
WHERE to buy
https://strangecattoys.com/ ( $26 Each)
https://www.myplasticheart.com/
(please note more retailers will be added)
Price RRP $35 USD
Korea domestic $20 USD
[youtube url="https://youtu.be/TV-mTE50mbc"]
Resin Unboxing below.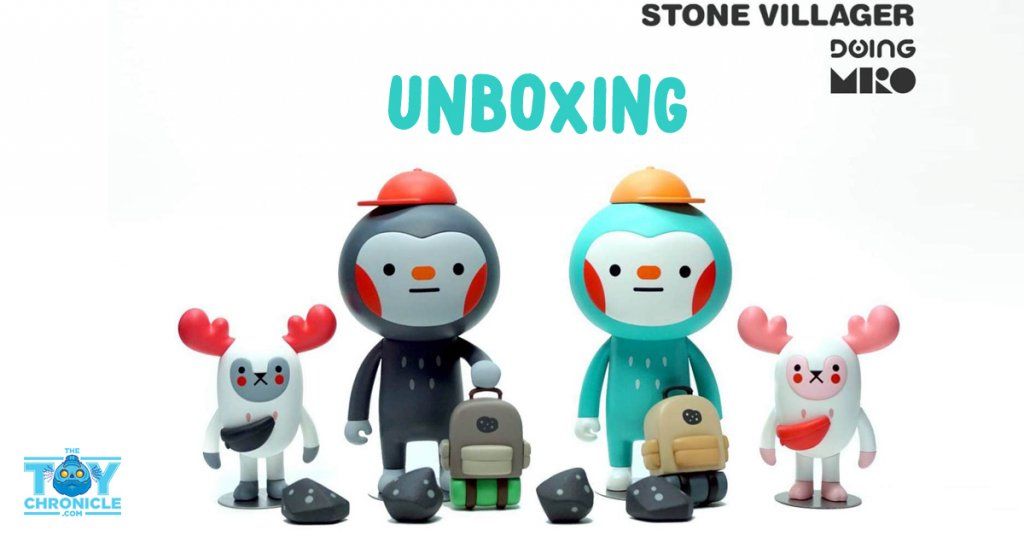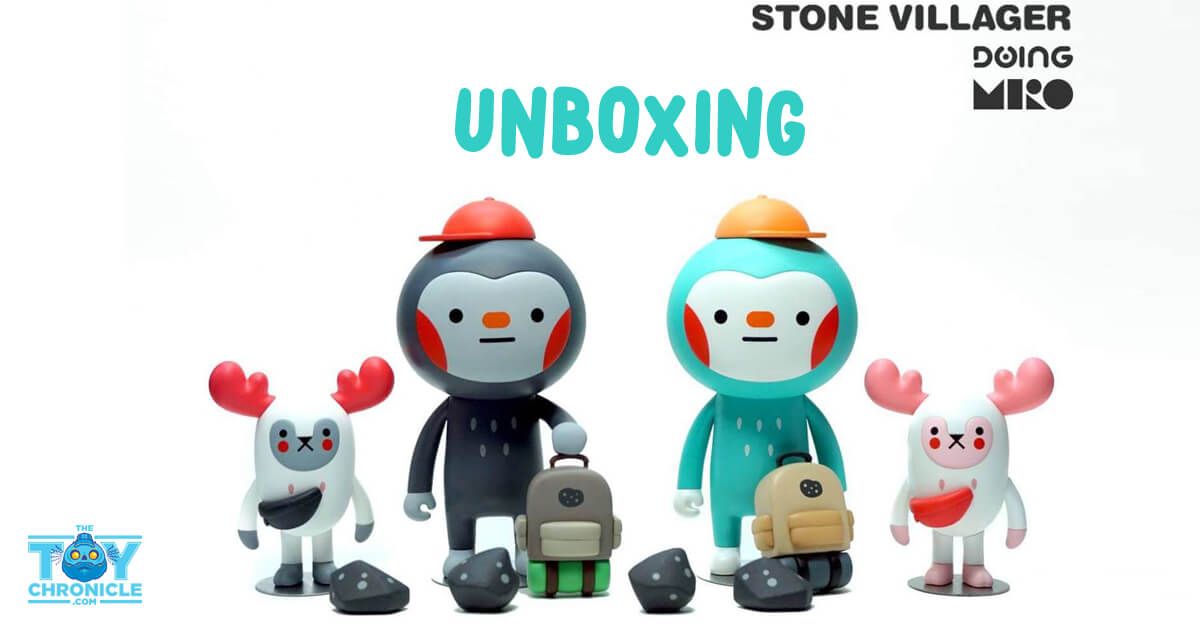 Personally still one of the best resin releases of 2017. Little pricey but you get what you pay for, pure quality and I can't wait for more of the Stone Villager Series. The new versions won't be as pricey as the original resin versions so you can breathe a sigh of relief. Check out the resin edition below.
Check out our  Artist Spotlight artist with May Kim AKA Crystal May.
Stone Villager BAO & MOY DOING have their own Facebook page now! Give them a LIKE HERE.
You can get your daily Designer Toy fix from our TTC Mobile App. It's free too! FREE! Download on the iPhone or Android smartphones. Search for "The Toy Chronicle" and all your Designer Toy wishes will come true! Pretty much.
Find May via Facebook.