Earlier on this month, we asked: "Did Jei Tseng of JT Studio just feed his YOX steroids?" The evolution is on the way! Jei has uploaded a  200% soft vinyl edition of the much-loved YOX. Arguably one of the best soft vinyl releases from JT Studio to date gets a major upgrade. We've spoken to Jei and there's going to be a few surprises with this new size of the 200% YOX. Prototype from the factory has arrived and Jei is working out the minor adjustments and colour testing stages. We don't know if it's our wallets crying or our other collectables having to make way for this new version of YOX. TODAY Jei has shown the GLOW IN THE DARK edition of the 200% YOX!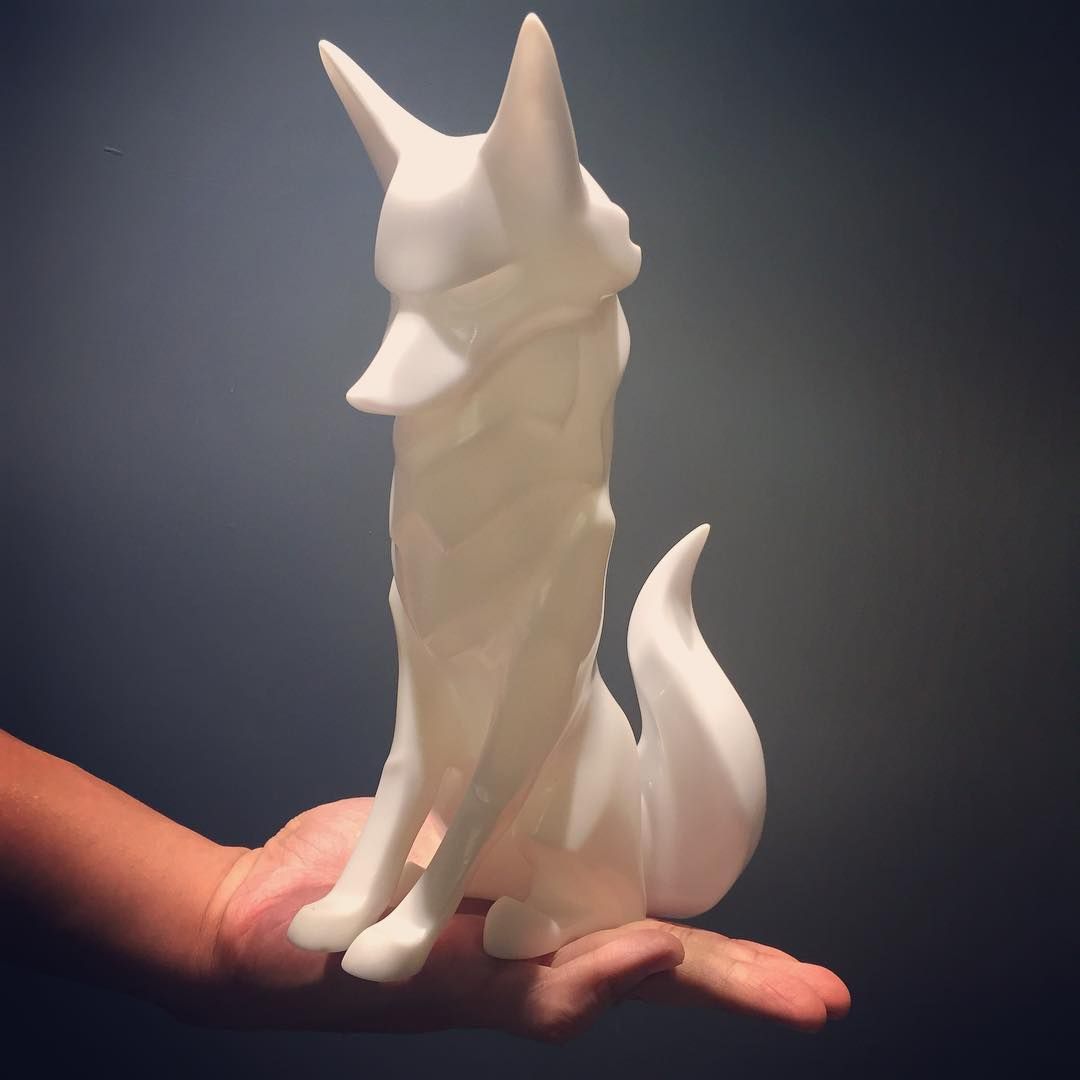 200% YOX GID Edition will make its debut at BTS 2018 Booth #c90 priced at 799 RMB. For collectors who can't make it to BTS, look out for international online allocation.
High: 24cm Price : 799RMB limited: 99pcs 7th, Sep : 33pcs 8th, Sep : 33pcs 9th, Sep : 33pcs Only sale at BTS (Beijing toy show)
Check out the LIVE video below for Wang & Jians and MORE on show at Taipei Toy Festival 2017
Need some OG YOX? head to https://gb-tenacioustoys.glopalstore.com/ quick as the yellow edition is in stock. More J.T STUDIO goodness at http://www.jtstudio.com.tw/. Stay tuned for further updates on the 200% YOX.
Need an unboxing of the OG YOX? check the live video below.
You can get your daily Designer Toy fix from our TTC Mobile App. It's free too! FREE! Download on the iPhone or Android smartphones. Search for "The Toy Chronicle" and all your Designer Toy wishes will come true! Pretty much.
Did we fail to mention IT's FREE.
For more details visit J.T Studio news at goo.gl/XpMmt9