This past Spring Bank Holiday Monday, we finally flung our TTC HQ doors open to the public. Whilst our TTC HQ has officially been open since mid-April, we wanted to do something a little special now that people can gather together. Having spent the last 15 months apart, it was great to finally welcome people together.
Over the course of the day, it felt like between 50-60 people turned up to check out TTC HQ, enjoy a beer, pizza, brownie treats and immerse themselves in the Designer Toys that we have on display. It was such great day of networking & friendships rekindled after the hardness of COVID. I don't think I stopped talking to people for 12 hours straight. Worth it though.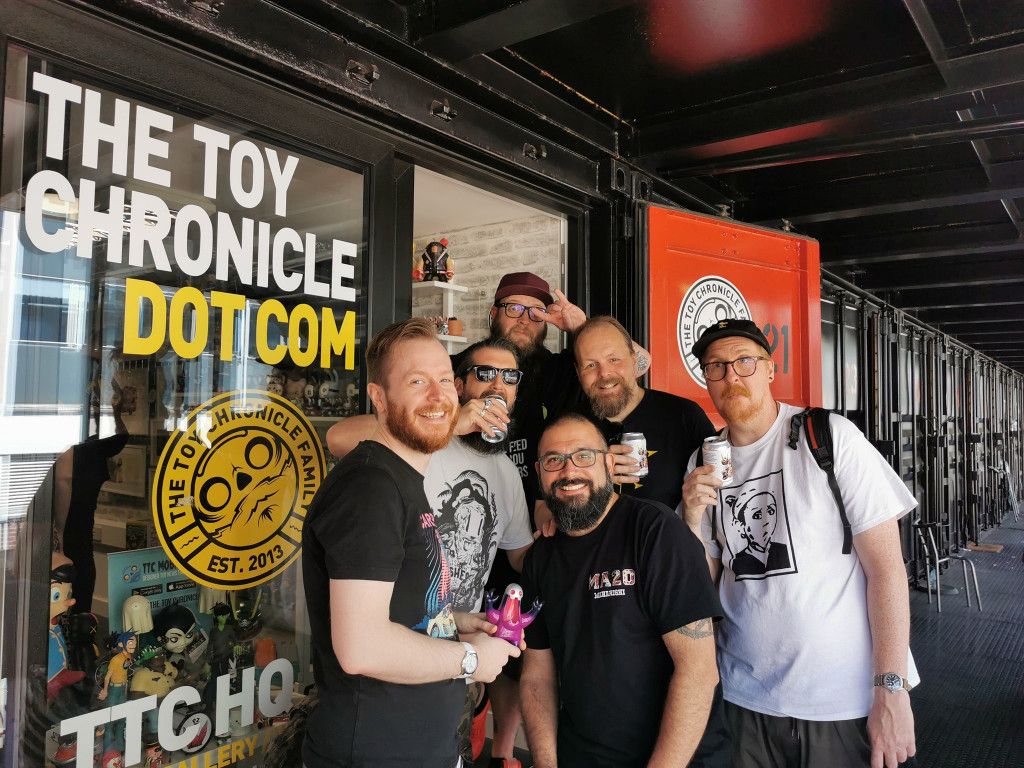 TTC Toy Meet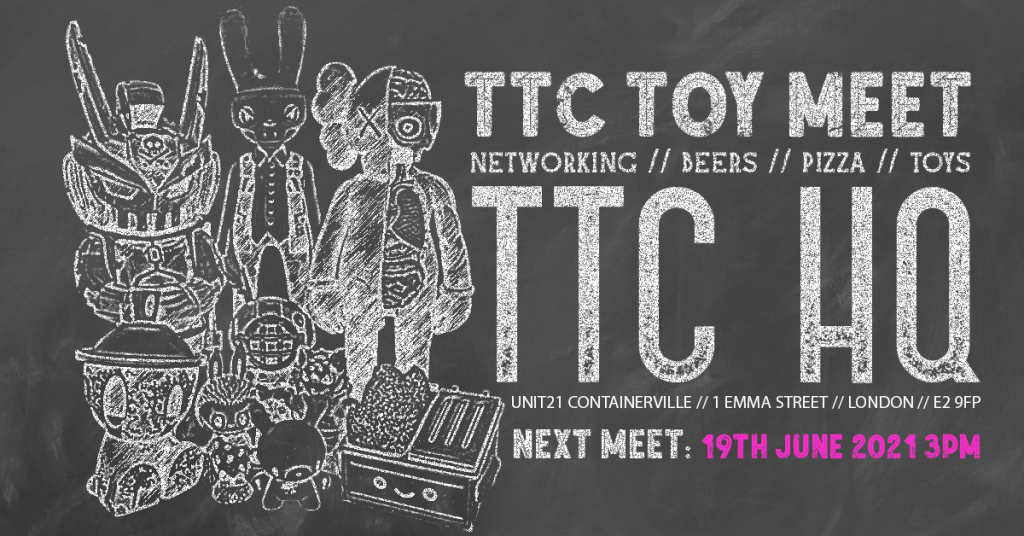 Following the success of the TTC HQ Open Day, we are going to host a monthly TTC Toy Meet in East London for folks to join us at TTC HQ for networking, beers, pizza and of course DESIGNER TOYS!
Some months we will have special guests, special releases, unannounced releases, giveaways. The aim is always around the THIRD Saturday of each month, but this may change depending on events etc.
We will always set up an Event page on Facebook with the confirmed TTC Toy Meet date in advance. We hope you can join us in June for our next TTC Toy Meet!
---
If you want to support The Toy Chronicle, we have a number of options available to you. We have started to stock a wide range of releases that we think you will enjoy. Ranging from production pieces from Superplastic, Unbox Industries & POP MART, to original pieces from our favourite artists like Sank Toys, Quiccs & Czee13. Purchasing one of our pins also really help. A quick, cheap way to also support the TTC is by making a small donation. These can all be completed below through our online shop. We appreciate all the support! Thanks!