The duo of DabsMyla recently released their first designer toy, Trouble Trouble, in partnership with Munky King which you can read HERE. 7.5″ tall dynamite stick Mr. Freddy Powerful and his best buddy, the lit match Little Sparky, this vinyl figure set harkens back to the Golden Age of American animation, so what would be more appropriate than a Monotone Edition?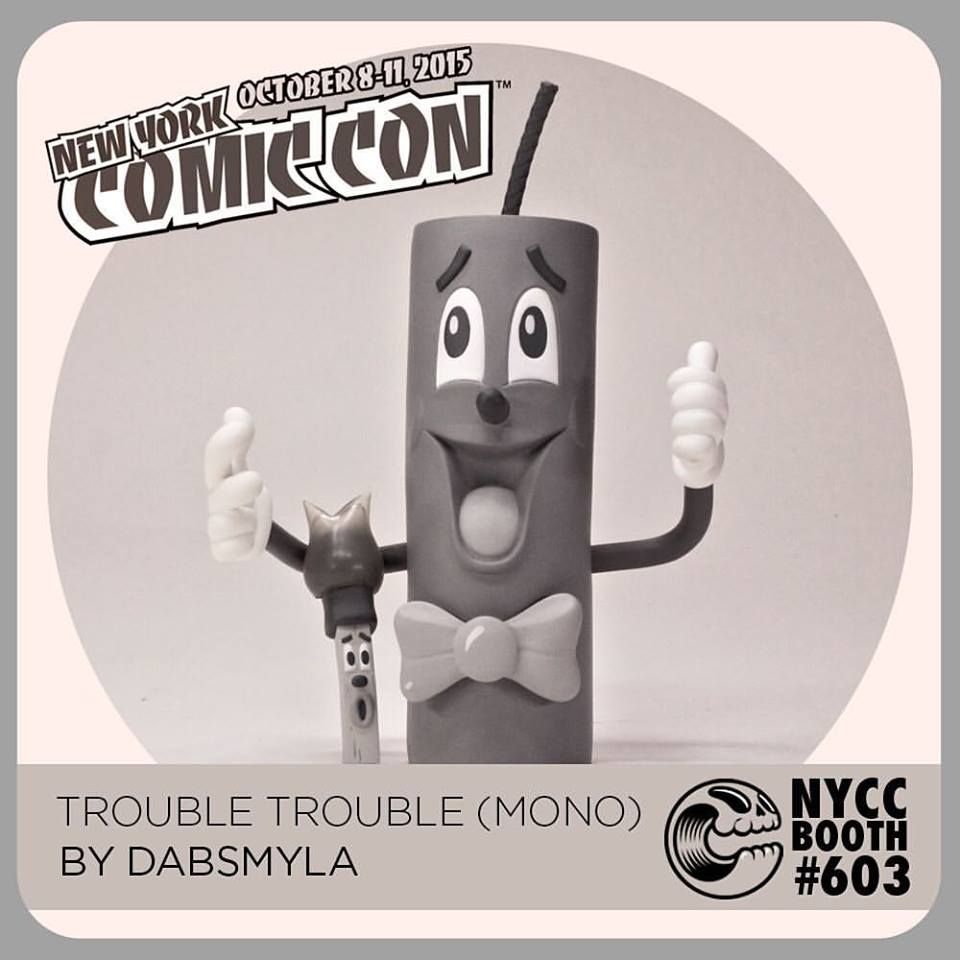 Munky King have joined forces to release Dabs Myla first ever vinyl toy. "Trouble Trouble" a well-known characters by Dabs Myla are going to bless the vinyl toy community with the helping hand of Munky King making it happen. Dabs Myla has just recently done an incredible set for MTV music awards and it looked MINT. Finally the graffiti art can be in our own homes and this Monochrome has just made it harder for us to chose which version to grab!

Limited to an edition of 100 pieces, this New York Comic Con exclusive version will be available solely from Clutter Magazine's NYCC booth #603 for $80 apiece!
You can still get the OG TroubleTrouble at http://www.munkyking.com.
Check out Dabs Myla at http://www.dabsmyla.com/ and Instagram.
Find Munky King via http://www.munkyking.com , Facebook , Instagram and Twitter.