Straight outta Japan and heading to Hong Kong is BlackBook Toy and bring some awesome sauce as BlackBook are proud to bring one-offs and micro run by Marvel Okinawa and Kenth Toy Works to Toy Soul happening from Dec 16th-18th which you can read Toy Soul HERE.
Top L-R: Tropical NekoFukurou?Cheshire NekoFukurou?
Bottom: L-R: Mr.12:Tribe?A Clockwork Hateball:Hate Purple?Mr.12:Retribe
Both NekoFukurous are painted on GID ones, so they glow well in the dark.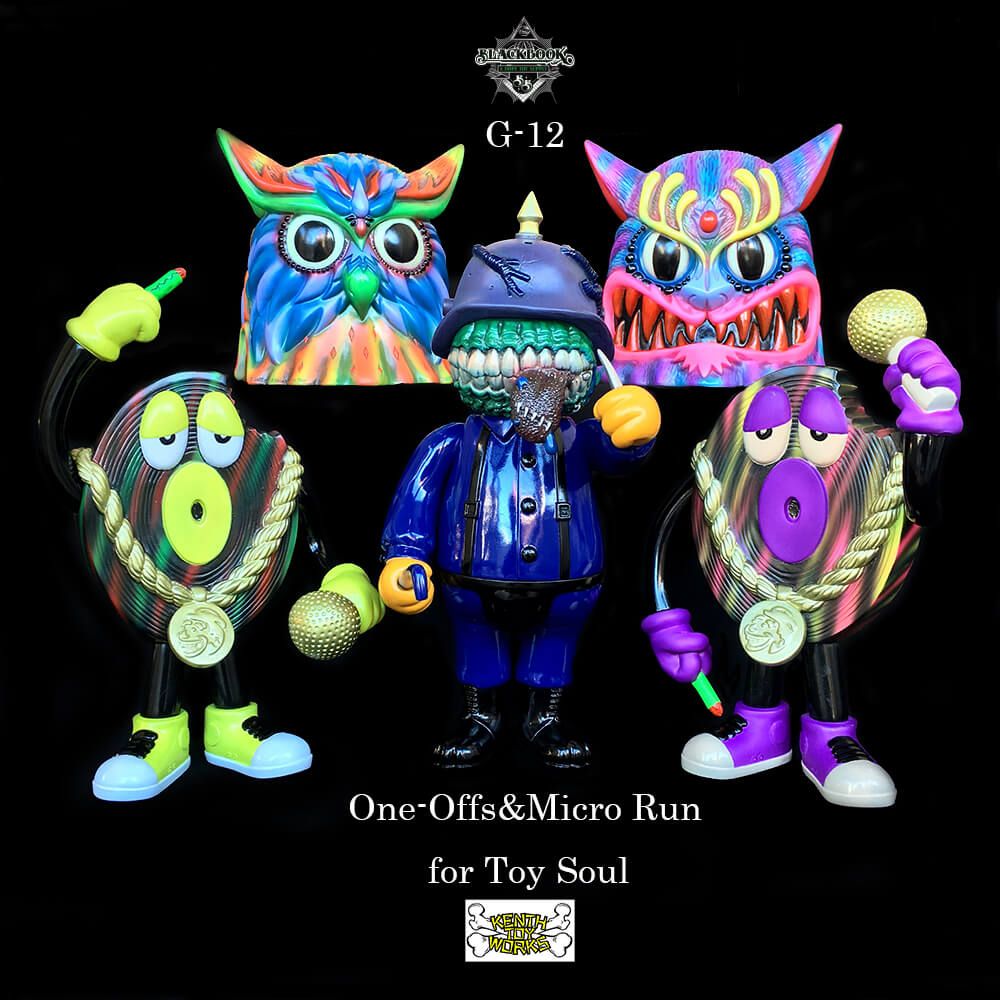 A Tribe Called Mr.12 are the homage to the legendary Hip Hop group.
These 4 pieces are all 1pc each made one-offs.
A Clockwork Hateball:Hate Purple are micro run of 4pcs.
After Toy Soul, we are planning online sales of KTW painted A Clockwork Hateball, which would be another micron run using different colours.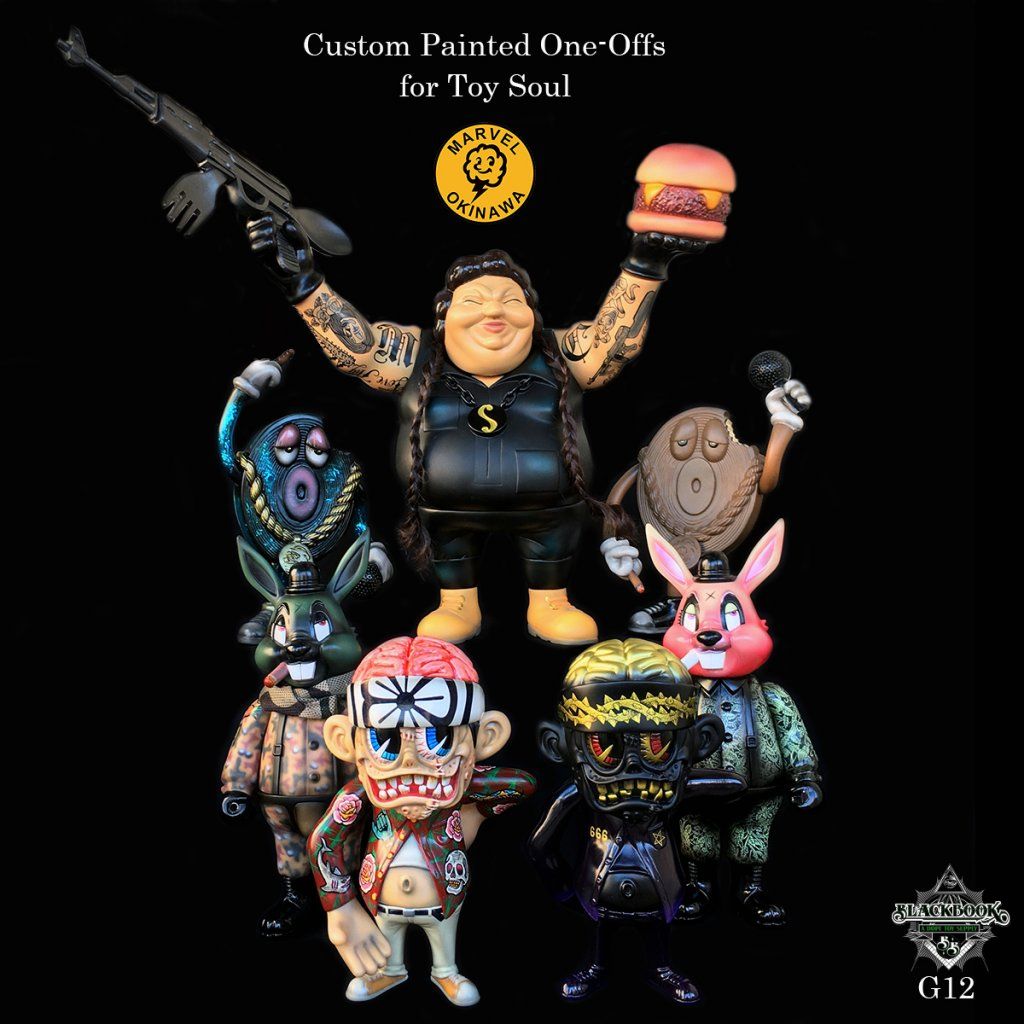 These super sick one-offs by Marvel Okinawa at Toy Soul 2016. You might have heard his name from custom paint contest held by Restore. This Japanese artist got mad skills. Here are the whole gangs. Clockwork from Top.
EVIL MC:Meat Gang, Mr.12:Mocha Vanilla, Lil Alex:Jungle Glow, SKUM-kun:Darkness, SKUM-kun: ??????? Lil Alex:Mad Soldier, Mr.12:Midnight Blue. He has perfectly executed every single piece. EVIL MC:Meat Gang would be up for auction at Toy Soul stage from 18th 1pm.
Other pieces would be on sale at BBT booth G-12. Each piece is only 1pc each made.
TOYSOUL 2016
Venue : Star Hall & Rotunda two, 3/F, Kowloon Bay InternationalTrade & Exhibition Centre (KITEC)
Address : No.1 Trademart Drive, Kowloon Bay, Kowloon, HK.
In 2014, we held our very first exhibition "TOYSOUL" in Hong Kong. We have made a great success through two years in terms of the number of exhibitors or visitors. TOYSOUL is a toys and goods exhibition which is being a massive platform for exhibitors to present their latest products, trendy design and also innovation concepts. There are a wild range of goods, toys and figures, including different scale of collectable figures, illustrations, digital games, side products and technological geeks. Apart from local exhibitors, there are a various amount of exhibitors coming from the globe, such as China, Macau, Tai Wan, Japan, Korea and Thailand etc.

TOYSOUL is not simply a Hong Kong annual event, but also an iconic and influential goods exhibition in Asia.