Back in May we announced that The Simpsons line for Kidrobot will be in the hands of artist Kenny Scharf! You can read the blog HERE. From the illustration that was released, it already looked promising plus it wasn't a generic version of Bart Simpson. We are so glad that artist can use their styling on such an iconic character.
"Kidrobot will be working with Ron English and Kenny Scharf to release three brand new Simpsons vinyl figures in 2015! These figures will coincide with Kidrobot's latest Simpsons 3" Mini Figures Series release."
"Scharf's works consist of painting pop culture icons in a science fiction setting, such as the Flintstonesand the Jetsons. He is most well known for his work in the 1980s interdisciplinary art scene. In 2002, he created and wrote the pilot for an animated series called The Groovenians"
Today Kidrobot San Francisco teased what looks like the figure on their Instagram feed and this 6inch Bart Simpson is up for pre-order!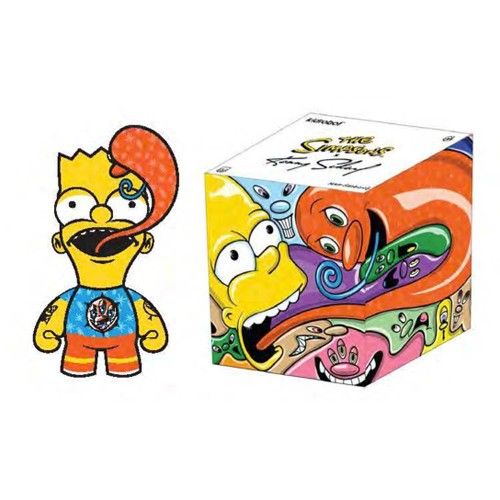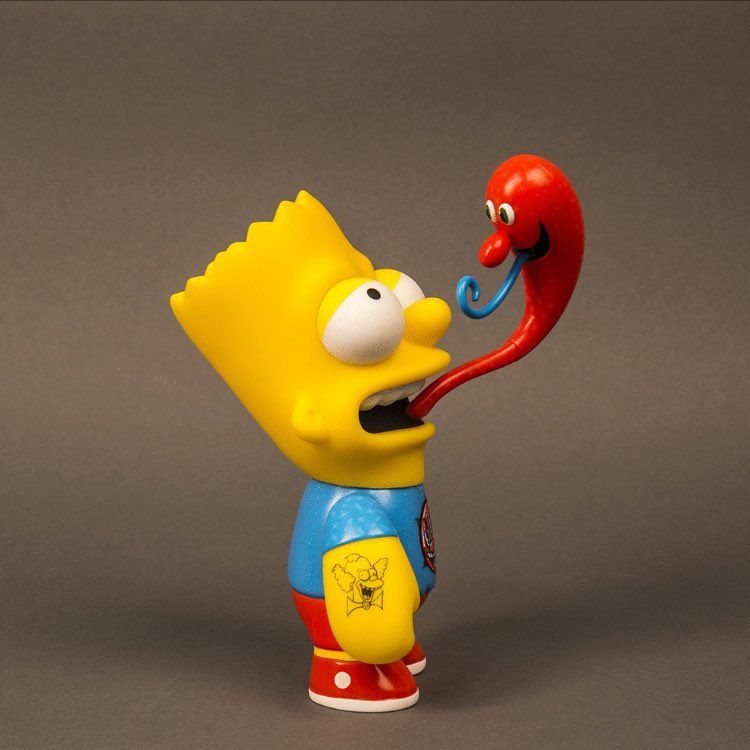 Priced at $60 coming December 2015. Available for pre-order at Kidrobot stores and online wootbear.com.
More details over at Kidrobot Blog HERE.
Check out Kennys work at http://kennyscharf.com/ , Instagram ,Facebook and G+.
Check with your local retailer and www.kidrobot.com for stockist.
(info lifted from Kidrobot )