As promised, The DUALLE – EXECUTIONERS VENGEANCE COVETROVE Edition by 13ART x VYNC x WHALERABBIT have announced the Worldwide Release! Time to go bonkers and polish that F5 refresh button. After making its dabut at STS a couple of weeks ago. Collectors will have their chance to own the all-new edition. A mix of 13ART signature darkness over VYNC "DUALLE" silhouette giving a different overall look to DUALLE.  Created by WHALERABBIT and designed by VYNC. DUALLE unfolds a world of fantasy, unique characters and hidden meanings from the minds of our designers and artists. Made of quality solid resin, and painstakingly hand-finished.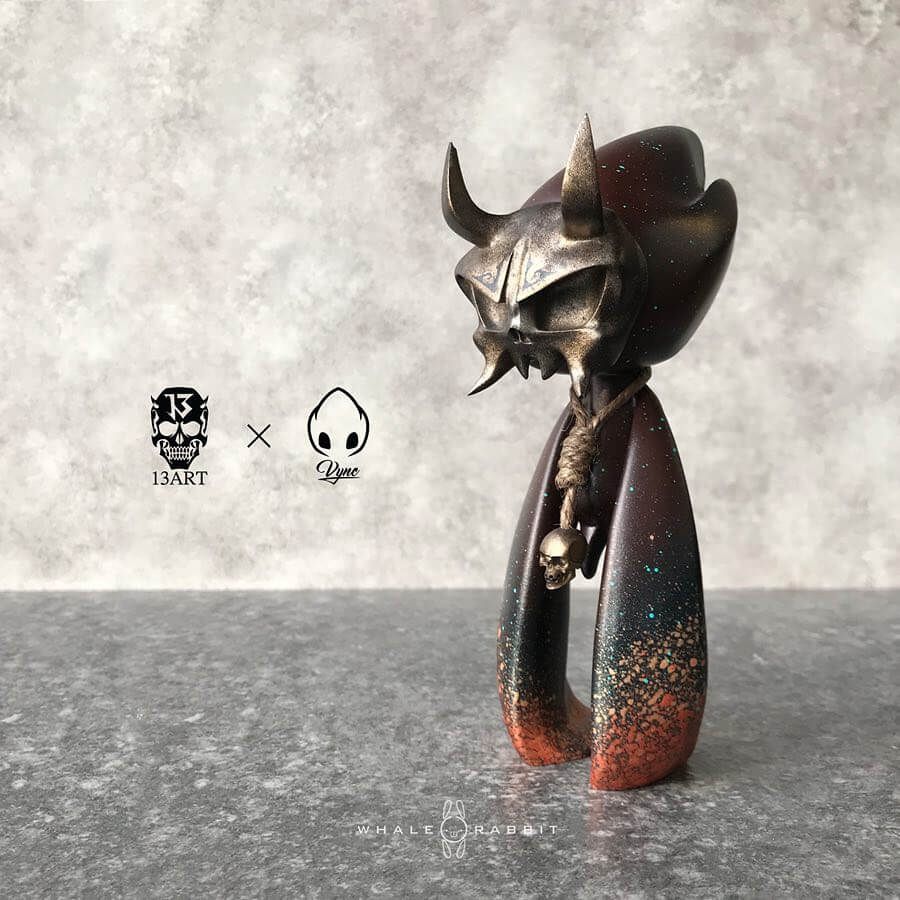 DUALLE: EXECUTIONERS 'Vengeance'
SINGAPORE 10PM
NEW YORK 10 AM
UNITED KINGDOM 3PM
Collaboration Limited Edition total of 120 sets.
EACH SET includes:
– X1(ONE) DUALLE EXECUTIONER
– X1(ONE) MASK ACCESSORY
– X1(ONE) HANGMAN NOOSE ACCESSORY
– X1(ONE) ART PRINT
Stands 6.5inch tall, Solid Resin.
Included worldwide registered shipping.
Estimated Delivery: END Q2 2018.
USD $135.
With 50 already taken at STS, 70 were saved for the worldwide preorder slots. Available at WWW.COVETROVE.COM on the APRIL 18th 2018, the release will be first come first served release.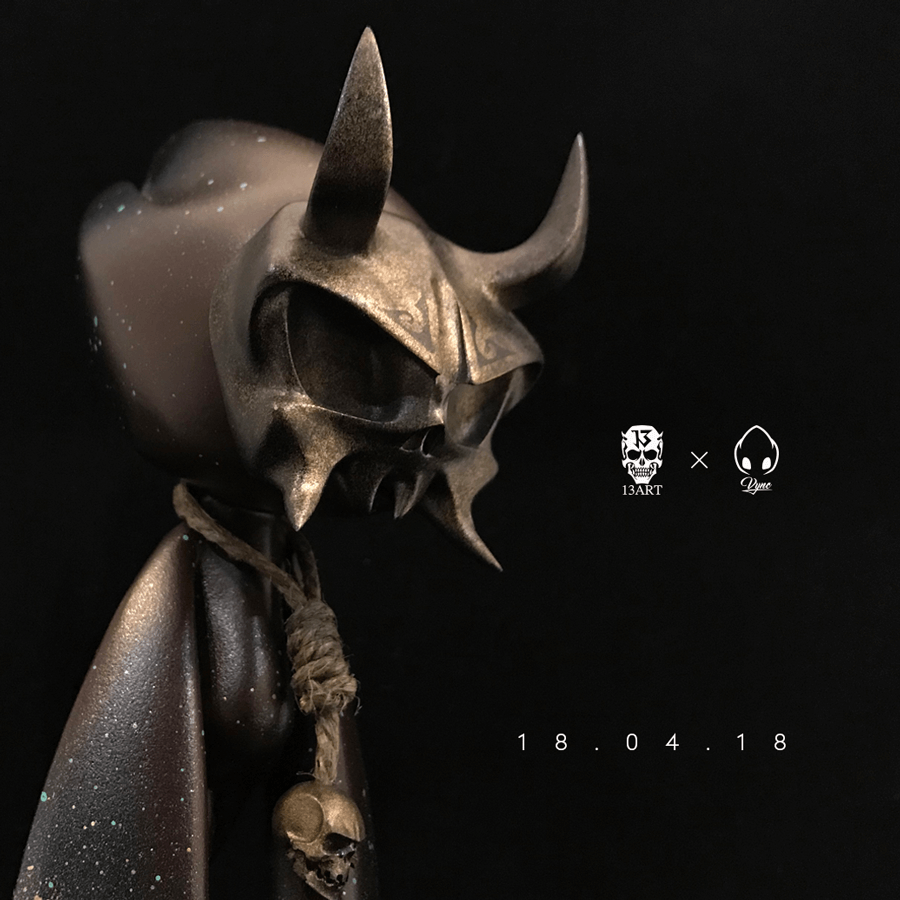 Any questions or doubts contact [email protected].
Check out our LIVE Facebook Unboxing DUALLE Dravokki The raging edition below.
Look out for DUALLE VINYL edition by VYNC x WHALERABBIT 
LIVE Stream at Thailand Toy Expo 2017 below.
[youtube_advanced url="https://youtu.be/wc-PLHNovwc" theme="light"]
If you want to get your Designer Toy news first, you should look to download our new TTC Mobile App. Designer Toy news direct to your smartphone. No dealing with social media algorithms.
IT's FREE.

You can check out WHALERABBIT on Facebook, as well as check out the creator VYNC on Facebook . You can also check out VYNC on Instagram too.