Eric Althin aka Sad Salesman all set to launch his latest vinyl "The Dessert Oracle" figure at NYCC 2017! You've seen the prototypes and all the various teasers over the past few months and now it's time for you to clear some shelf space for The Dessert Oracle. Eric will be at MyPlasticHeart booth at NYCC, get those selfie sticks ready.
Meet The Dessert Oracle, the shaman of sugary treats! The Oracle is made up of 3 characters, each with their own distinct colour and personality.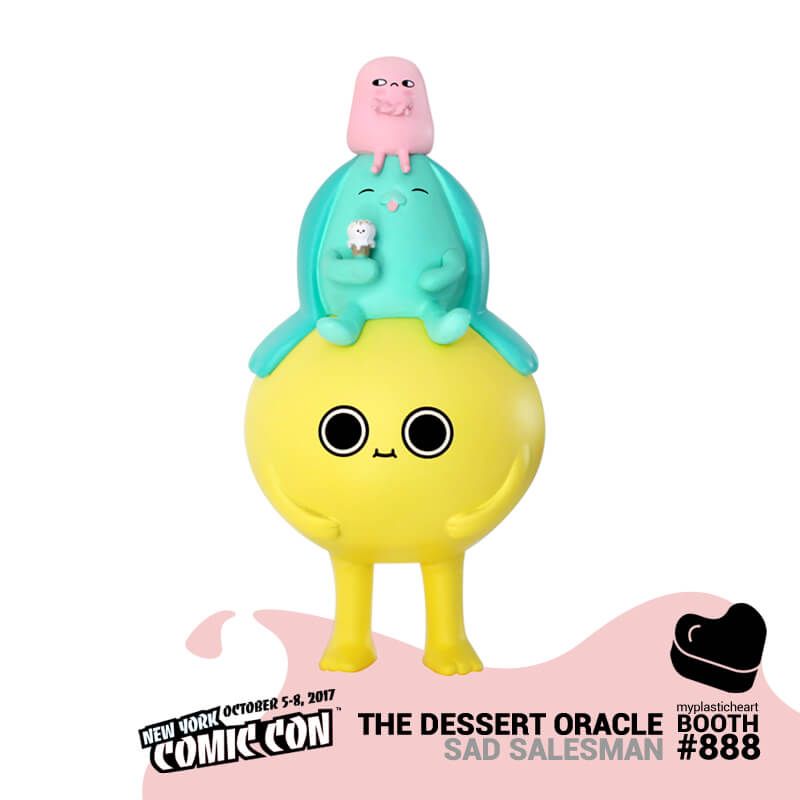 5″ tall and sweet as a dream. $50 each.
Saturday 10/7 TBD
Myplasticheart booth #888 New York Comic Con Oct 5-8 at the Javits Center in NYC http://www.newyorkcomiccon.com. Look out for online sales details of the Dessert Oracle for collectors who cannot make it to NYCC 2017.
www.myplasticheart.com/ for further info and all your vinyl goodness.
UPDATE
Sad Salesman will be at Table F14 Hall C at DesignerCon with The Dessert Oracle and much much more! Online sales for The Dessert Oracle will be available after Dcon at www.sadsalesman.com.
Looking for the OG from Sad Salesman? 'Wizard' limited edition vinyl toys now available at www.sadsalesman.com