Aint no convention without DKE Toys representing the NYCC 2017 onslaught with more independent artist and promoting toy culture specifically bootleg figures n da house! This is the 1st of 3 batches of Con Stuff DKE Toys will debut at NYCC, the question is can you handle them.  Debut bootleg from Josh Mayhem, new works from Manly Art, the lads at Manny X Romero – Iconoclast Toys are back! Last but not least, the OG hitting NYCC Special Ed Toys.
Stranger Wars: Princess El by Special Ed Toys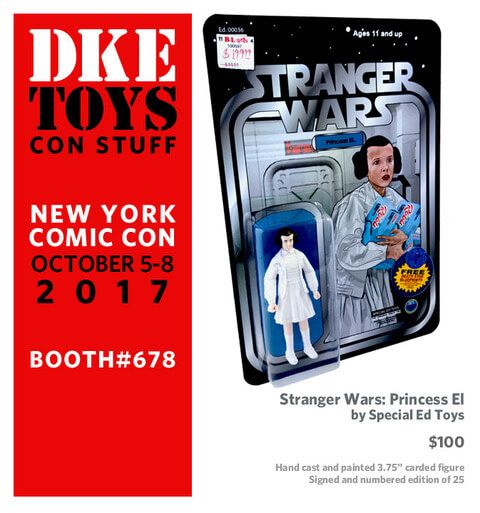 Blown Away Trooper by Josh Mayhem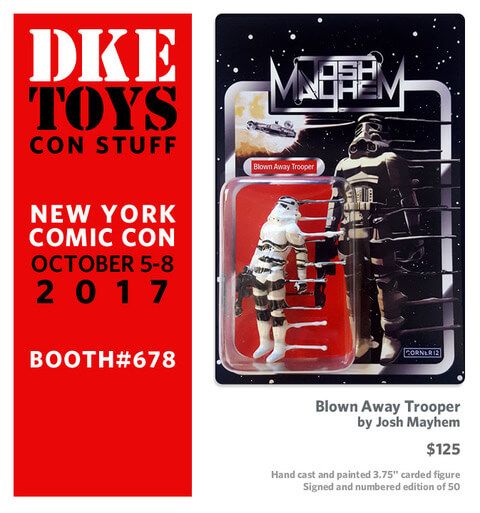 Bounty Hunter by Manly Art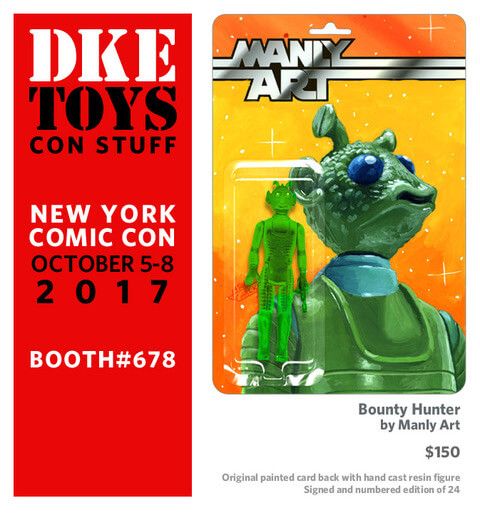 Blart by Manny X Romero – Iconoclast Toys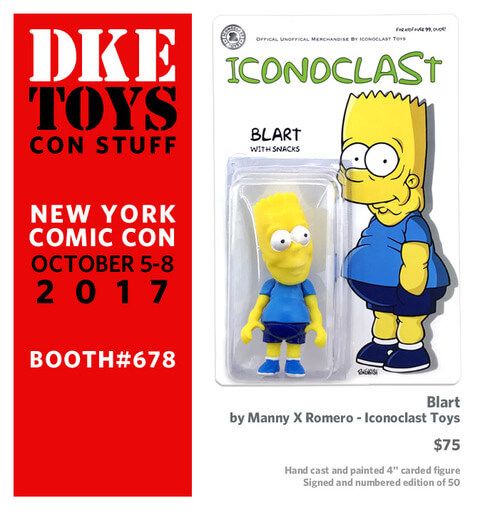 Stay tuned for Part TWO!
Booth #678.
More info head to http://dketoys.com/ ,twitter.com/sarahjo and facebook.com/DKEdkeDKE.