Blue Monday ain't got sh*t on the TTC! We are bringing you the cute today, to bring a smile to your face on this day in January. Fresh off the back of our post announcing the new Share Bear collaboration between Horrible Adorables and Kidrobot, we bring you news of another Horrible Adorables project with the KR! This time in the form of a 5inch Dunny! Meet The Curly Horned Dunnylope!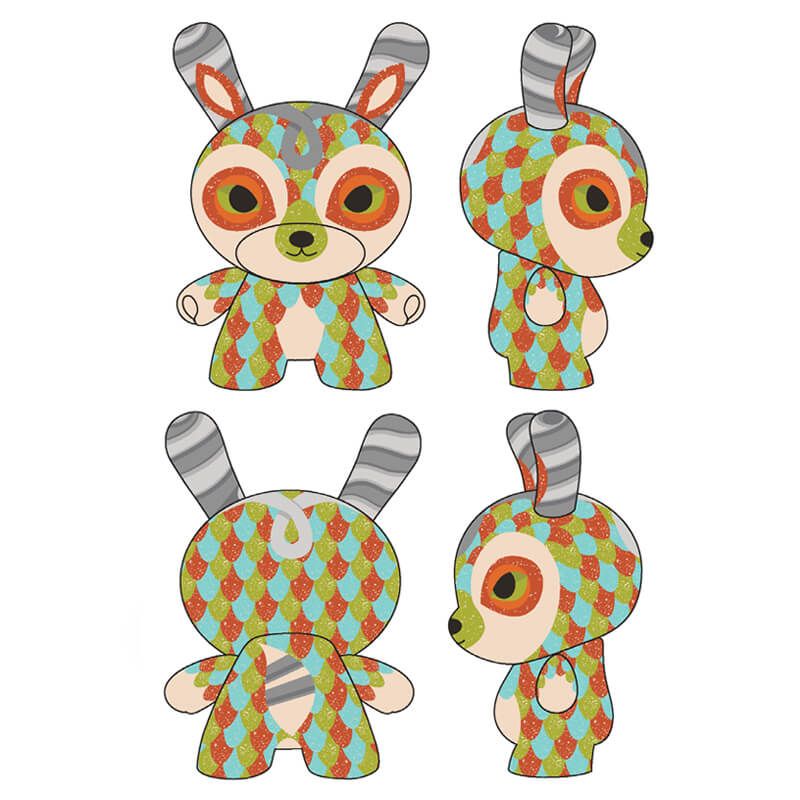 Currently available to pre-order via the myplasticheart store HERE. Priced at £25 + shipping. This is a pre-order at the minute, with the Dunnylope expected to ship in May later this year.
Andy mentioned it in his Share Bear post HERE, but it would be awesome to see some kind of fabric used in the Horrible Adorable production pieces. Can you imagine a flocked Dunnylope? It would be wild! We love the Horrible Adorables and their designs and would love to see their unique style incorporated into the production pieces that they've been working on with KR. Fingers crossed for a future release!
You can find Jordan Elise – Horrible Adorables at their Facebook, Instagram, Etsy shop.