Horrible Adorables x Kidrobot are about to reunite for 2018! Last year we saw plenty of vinyl releases from Horrible Adorables x Kidrobot and this year Horrible Adorables are next inline to have taken Kidrobot's licenced Care Bears and given them the Horrible Adorables treatment! Like they say "sharing is truly caring" Horrible Adorables x Kidrobot present to you "Share Bear" Once again we are breaking the rules to bring you another leak, see what we do for you guys.
If sharing is truly caring, then Share Bear may just be the best of the lot! Kidrobot in conjunction with American Greetings and Horrible Adorables is ready to share the next must have piece to your collection, Share Bear Medium Figure. Featuring Horrible Adorables iconic felted scale look, this little lady and her slightly greedy partner are ready to share a space on your shelf. Share one today!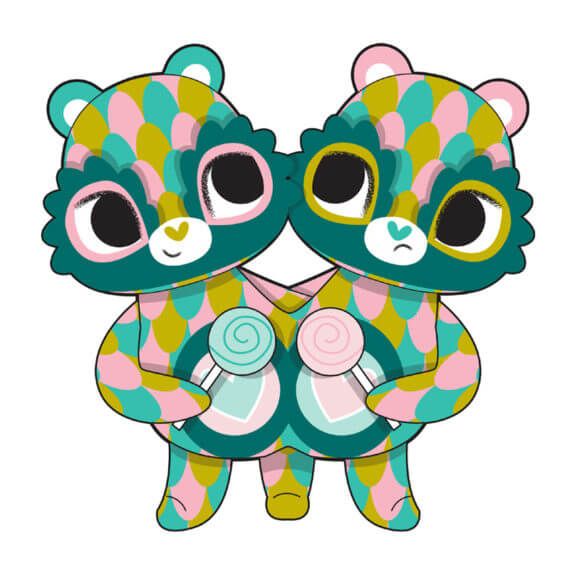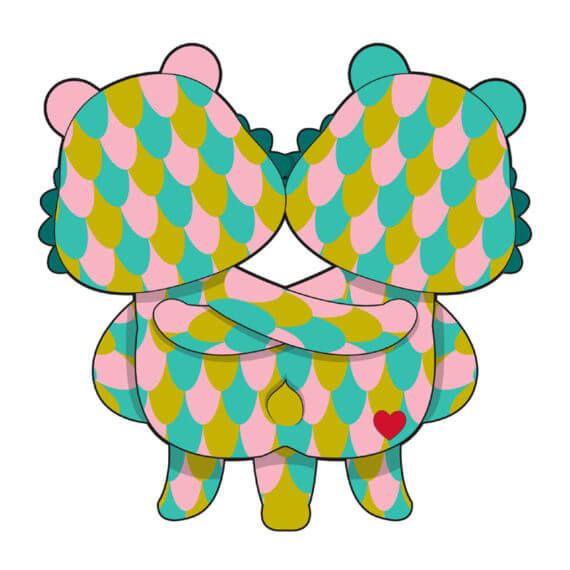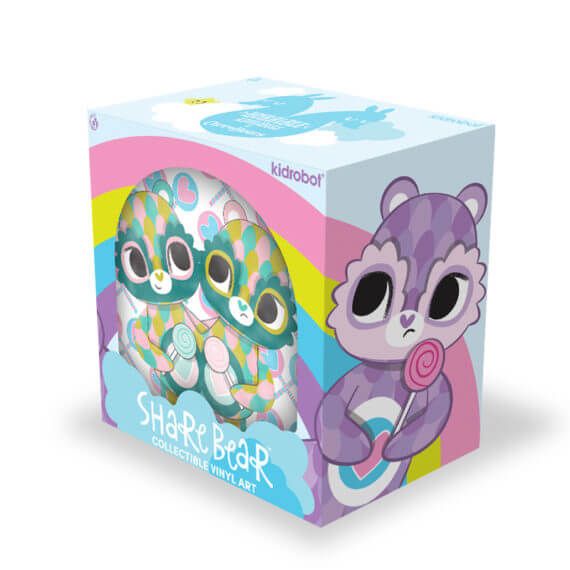 These are just vector images so stay tuned for actual images of Share Bear. Medium size vinyl release should be around the 4″-5″ mark.
As much as I love Horrible Adorables I personally feel like I would at least love to see one piece of wool felt, incorporated into a vinyl release. Dunno if it's just a Monday thought, I mean I love the design but not having Horrible Adorables wool felt losses a little spark for me.
ETA March 2018 at https://www.kidrobot.com
RRP: $65 USD
Retailers have now added them to the pre-order systems at the time of posting this
Check out your local vinyl retailers like our site sponsors.
https://www.myplasticheart.com/
https://strangecattoys.com/
https://www.tenacioustoys.com/ Use code:
WELOVEGARY will get you $10 off orders over $50
WELOVEANDY will get you $15 off orders over $75
WELOVETTC will get you $20 off orders over $100
https://www.collectanddisplay.com Use code: THETOYCHRONICLE5 for 5% off your order!

"Jordan Elise is the creator of Horrible Adorables. Jordan dreams up the creatures in the most peculiar part of her imagination. With a passion for novelty repeat patterns and silly objects, she works as a freelance toy and textile designer."
Cannot wait for them come out? why not head to Horrible Adorables Etsy STORE and feast your eyes on their fab work.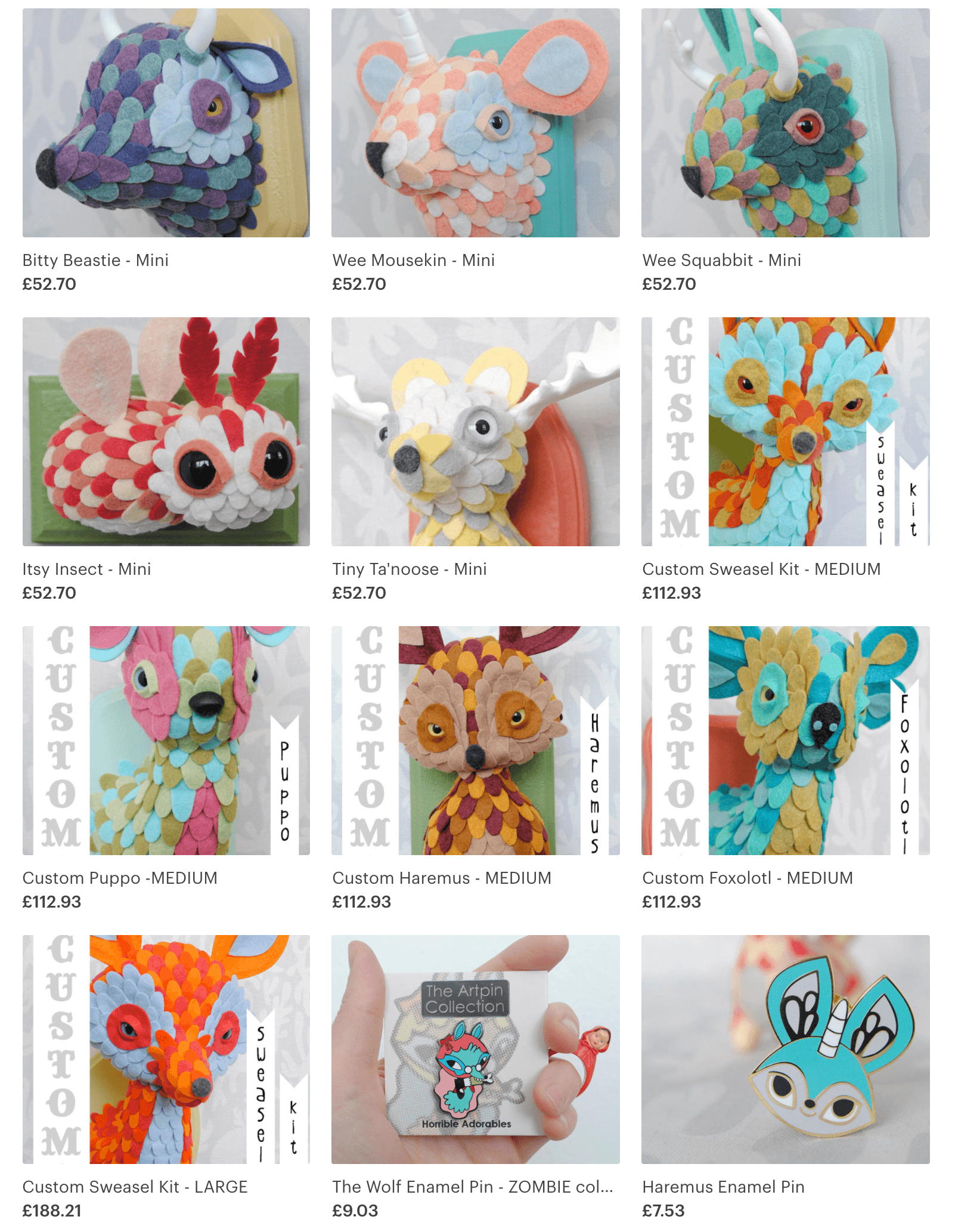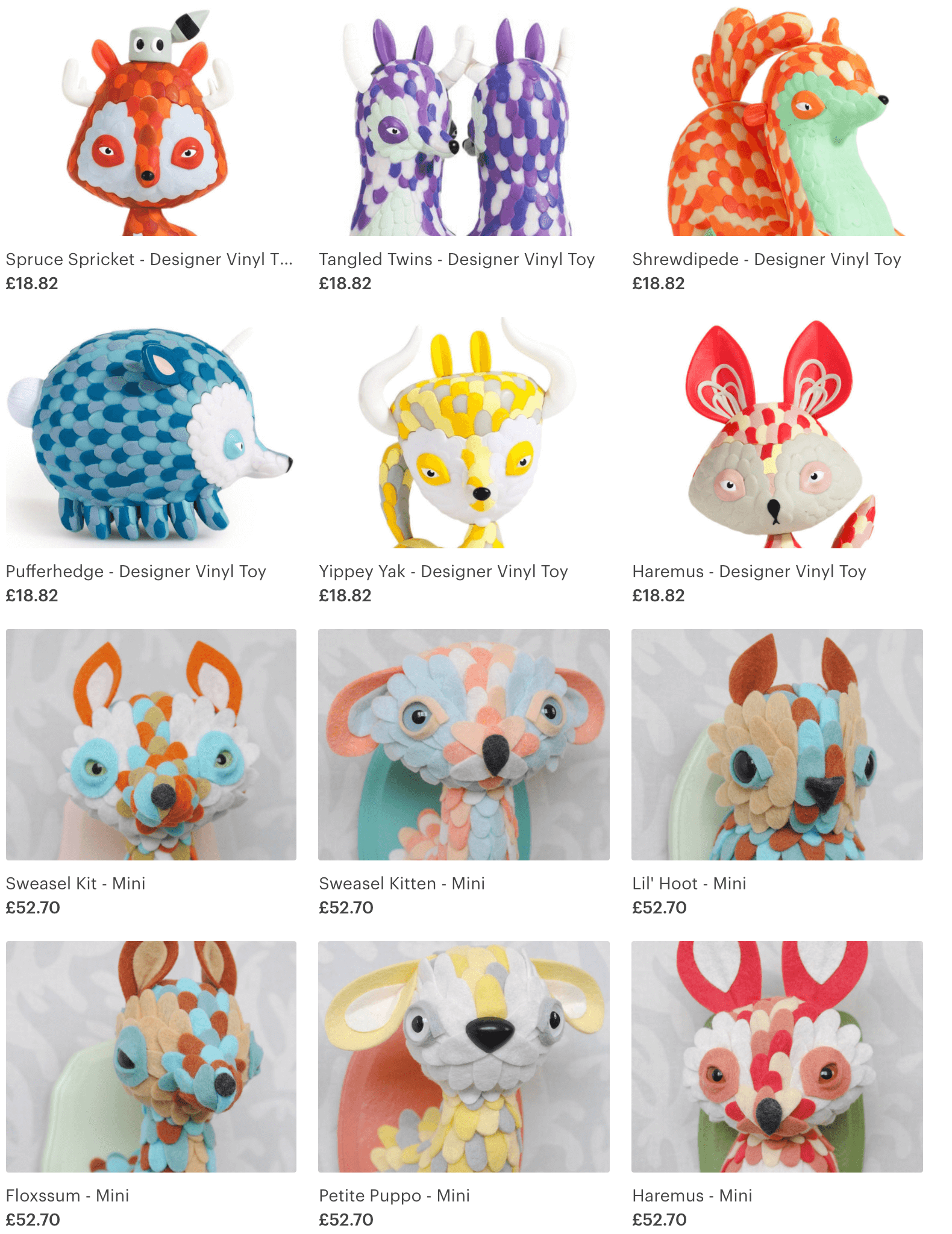 If you want to get your Designer Toy news first, you should look to download our new TTC Mobile App. Designer Toy news direct to your smartphone. No dealing with social media algorithms.
You can find Jordan Elise – Horrible Adorables at their Facebook , Instagram, Etsy shop  .