The Blind Box Podcast Network are going strength to strength and now branching out even more with these Blind Box Podcast BLIND BOXES! Sponsored by the beautiful folks at Tenacious Toys.
"Included in these boxes are one of a kind art and retail items. This first lineup is KILLER! If you know me, you know MCA has been one of my favorite artists since I got into the art/toy scene, same with Chris RWK & Zero Productivity , Frank Montano & InPrimWeTrust and I'm honored to have them all on board to bring something special to the people!! This is your chance to pick up something from each of these great artists AND more!!! Thank you for supporting The Blind Box, The Blind Box Network (including "For the Masses" & "PNCLNCKGKS") and keep your eye out, a lot more coming soon!!  "
Join The Blind Box Blind Box Network celebrate the growth while you reap the awards with these blind box packages.
These very special, custom boxes are available NOW at BlindBoxPodcast.com No two boxes are the same! You have two options: Small box ($25 plus s&h) or Large box ($50 + s&h)!! (These are NOT the only artists included, these boxes have been a long time in the making and you will NOT be disappointed!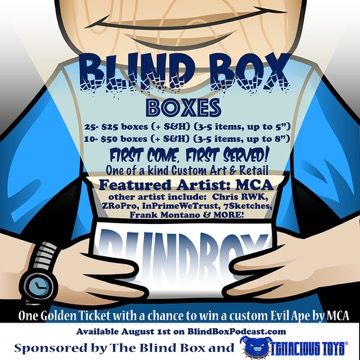 Thank you to everyone who's been riding with The Blind Box from day one, now lets celebrate!- http://blindboxpodcast.com/
Check out the PODCAST HERE, while you order your blind box.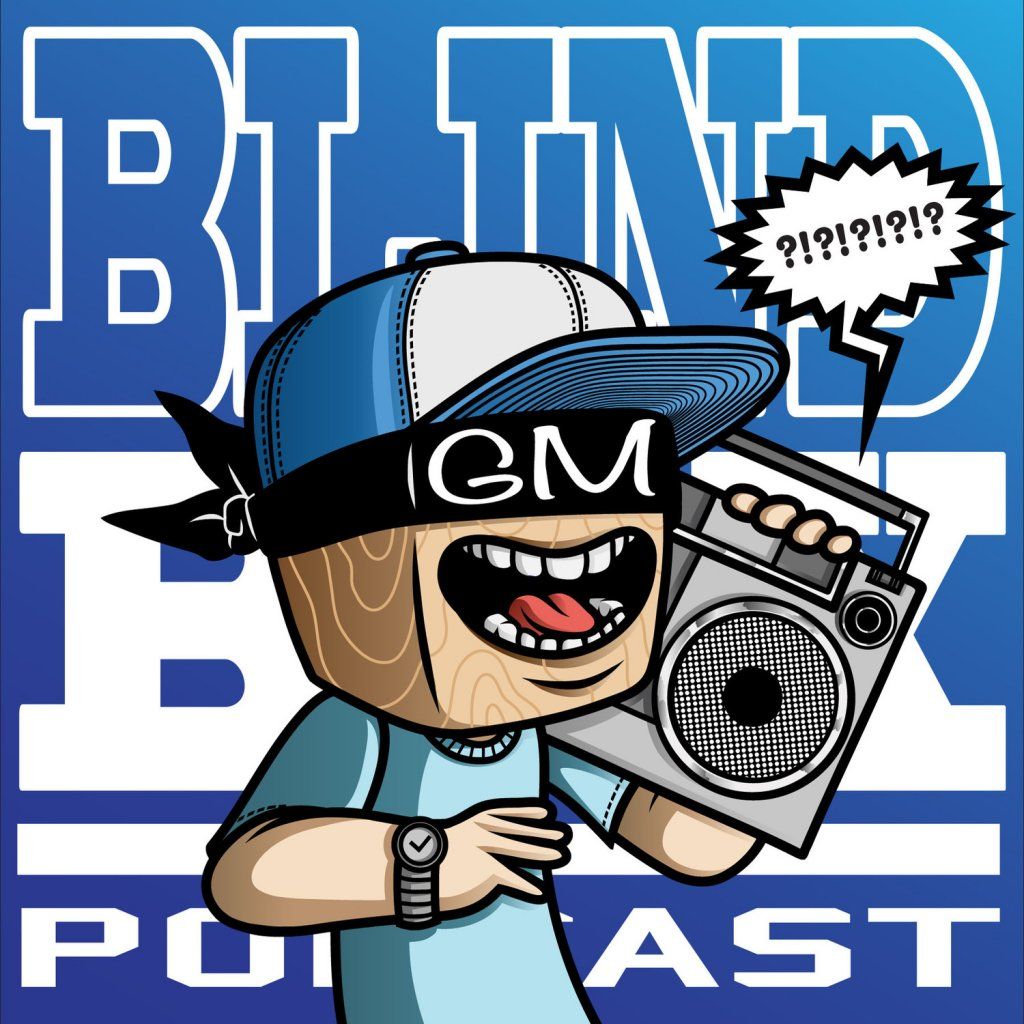 About The Blind Box Network
The Blind Box Hosts GM (@OfficialNotYou) & A Secret Co-Host 😉 bring you the best in the world of Music, Models, Toys & More only on iTunes!
With 2-4 episodes weekly The Blind Box is one of the most active podcasts to have on your playlist. Last season, GM and Catfish welcomed guests from across almost all medias imaginable.  The Blind Box has held interviews covering the hip-hop scene with former No Limit recording artist and current Jet Life Records recording artist Fiend, as well as acclaimed underground hip hop producer J-Zone. As well as the Vinyl Art community with episodes featuring Huck Gee, Gary Ham, Chris Ryniak, Sam Fout, HYDRO74, & more! You can also check out episodes featuring models Nadia Aboulhosn, Sarah Demello, Teagan Brooke's just to name a few.  That's not to mention all the great social media personalities that have stopped through as well as DJ's, comedians, promoters, managers, marketing guru's & a whole lot more.