Hey hey! Now that Superplastic has SMASHED their target of $25k in their Kickstarter campaign (currently at $235k) they've announced their first Stretch Goal! Wahay! And it's all about interaction with YOU!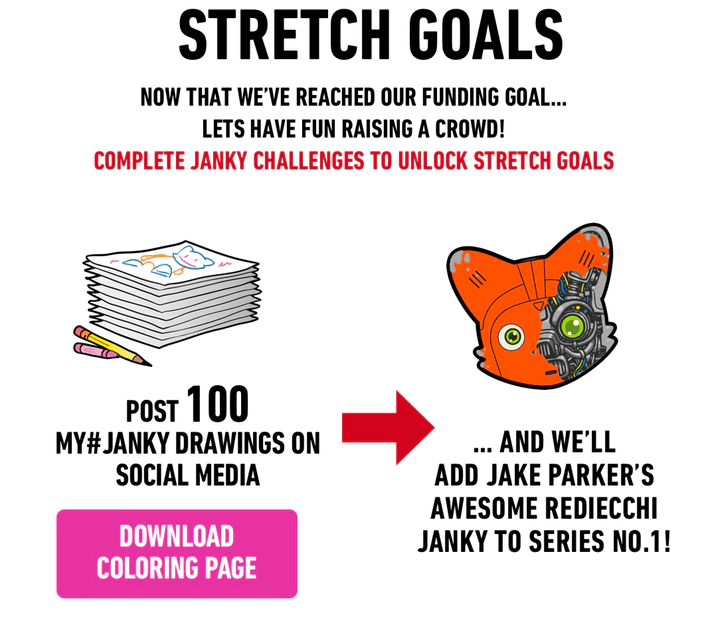 They're looking for you to post 100 drawings on your social media channels, by following the instructions below…
To participate and help unlock Jake's Janky, DO THIS:
1. Download MY#JANKY colouring page from this location HERE.
2. Create your own Janky. Use pens, paint, crayons, computers, flowers, dirt, garbage, explosives — anything. We don't care. Just make something.
3. Post your artwork on social media of your choice. You must include hashtag #JANKY & mention the Superplastic account so we can count your entry!
Instagram: @superplastic Facebook: @superplastic Twitter: @superplasticy
Once 100 drawings are completed, Jake Parker's Rediecchi Janky (seen below) will be unlocked AND the second Stretch Goal will be announced! Time to get creative!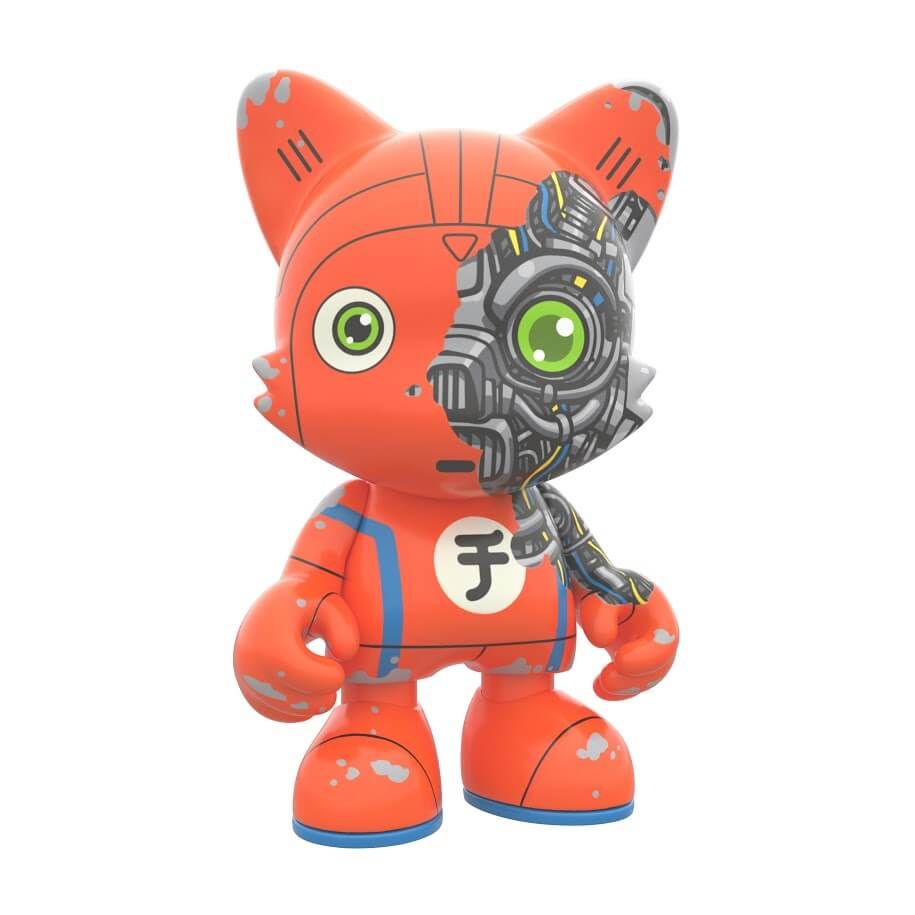 Don't forget you can still pledge to this great Kickstarter campaign HERE!