With the much teased Brandt Peters Kidrobot Dunny lurking around for the past few months, MyPlasticHeart leaked the illustration shots of The 13th Brandt Peters Dunny series for their pre-order. This has basically just put the Dunny collectors on standby with their credit cards armed and ready. It has been a while since the last Dunny series and judging by this collaboration with Brandt Peters it will be another winner.
Illustrations have always been pants when it comes to showing off a Dunny design but these ones actually look promising. We cannot wait for the actual production/promo shots.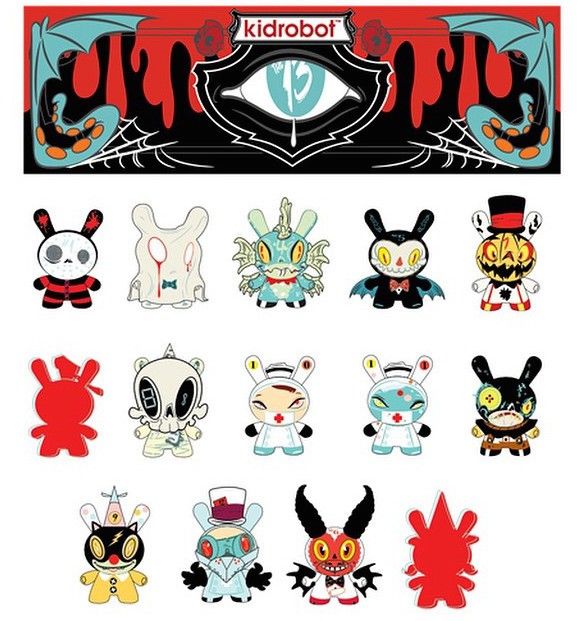 Looks like Kathie Olivas has joined the 13th series too with the nurse Dunny! I NEED THIS BLIND BOX VINYL FIX NOW!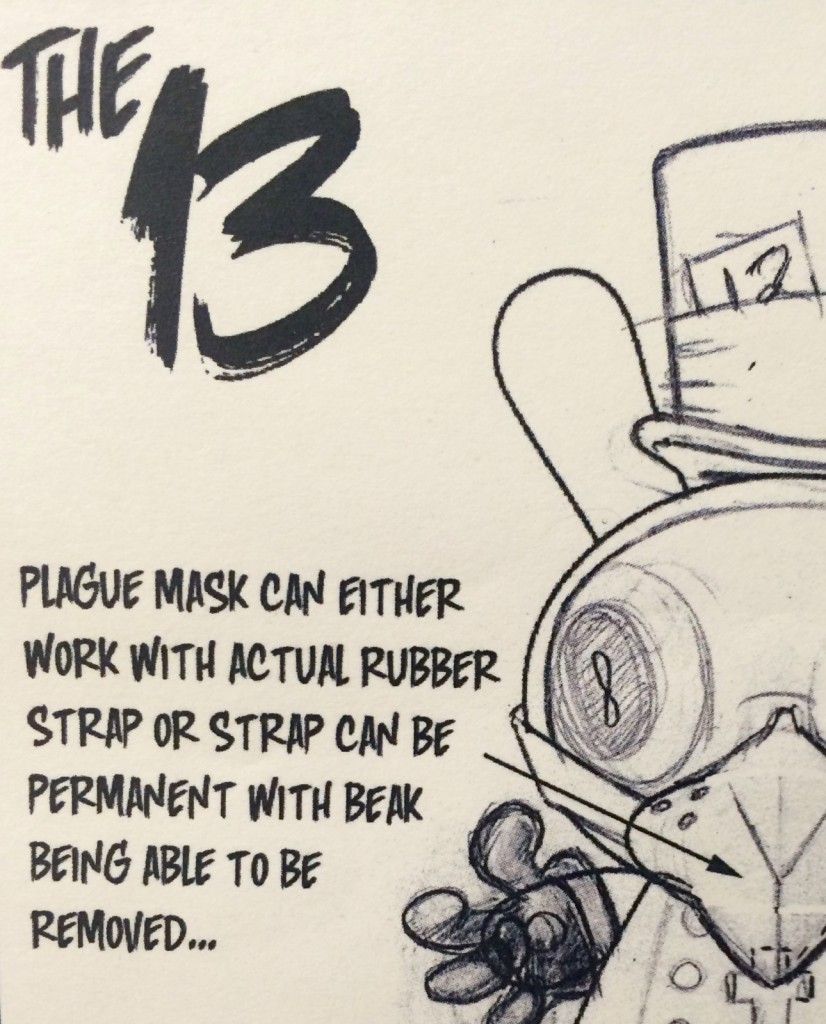 "From award winning, contemporary toy artist Brandt Peters comes The 13; Kidrobot's latest Dunny Series. "The 13" features thirteen evil Dunny souls providing a history lesson in the macabre based on classic All Hallows' Eve tropes and vintage horror exploitation cinema icons, with feminine frights designed by none other than Kathie Olivas.
Legend has it that a shady eccentric by the name of Lord Strange opened up the 13th dimension one blood moon, and in so doing filled his demented 13 floor mansion, Infernal Manor, with beasts, creatures and monstrosities of every type. Lord Strange was never seen again…his lair abandoned and sealed from the public since that horrific evening. None brave enough to venture into Infernal Manor has ever returned to tell their tale. Do you dare seek The 13?"
**Update**
http://www.circusposterus.com/ has just announced that The 13 Dunny Series by Brandt Peters – Case of 20 Pre-Order will come with a Original Sketch only at circusposterus.
Help support the artist directly by buying through Circus Posterus!
One random figure per blind box. 20 blind boxes per display case.
Case orders come with a small 5×7" original sketch by Brandt Peters (Limit one per household).
Special $225 £143(pre-order discount).
We saw the potential ratios on Instagram for this series. These could well not be the final ratio, but nonetheless interesting…
[frame align="center"]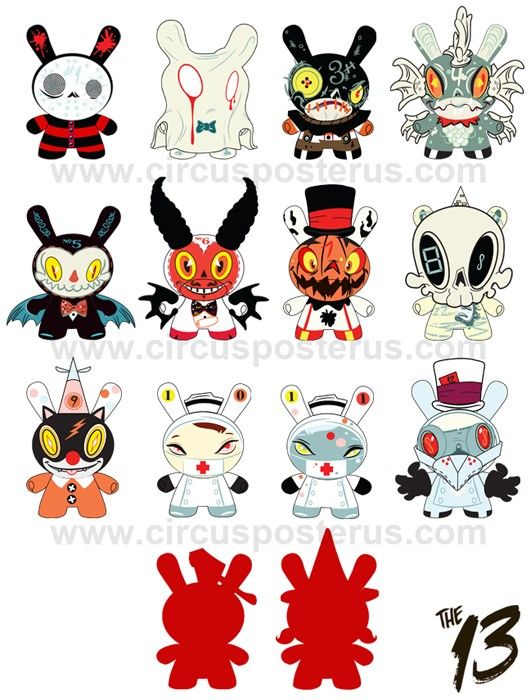 [/frame]
MPH states "Ships in fall 2015″ Will you be joining the Dunny blind box addiction?
http://www.myplasticheart.com
Kidrobot.com