We bet you haven't seen TAZ like this before?! Tik Ka from East links up with the folks at Soap Studio to flex their official Looney Tunes license and give a different Spin on Looney Tunes TAZ! Tik Ka from East known for his twist on classic Chinese style art with a modern pop art twist sees TAZ get the Tik Ka from East!
Inspired by the oriental traditional stone lion image," Taz Storm" presents to you amazing details: the lines of whirlwind cyclone featuring translucent glaze effect, strongly enhanced hair texture and layering, and the color design of oriental antiques. Now Taz changes his usual look but his craziness still retains as the saying goes: "When others laugh at me for being crazy, I laugh at them for being boring. "
Tik Ka from East x Warner Bros x Soap Studio has linked up once again for a new collection an ENCORE to the great success last year. Previous collaboration mixing the Eastern and Western attributes.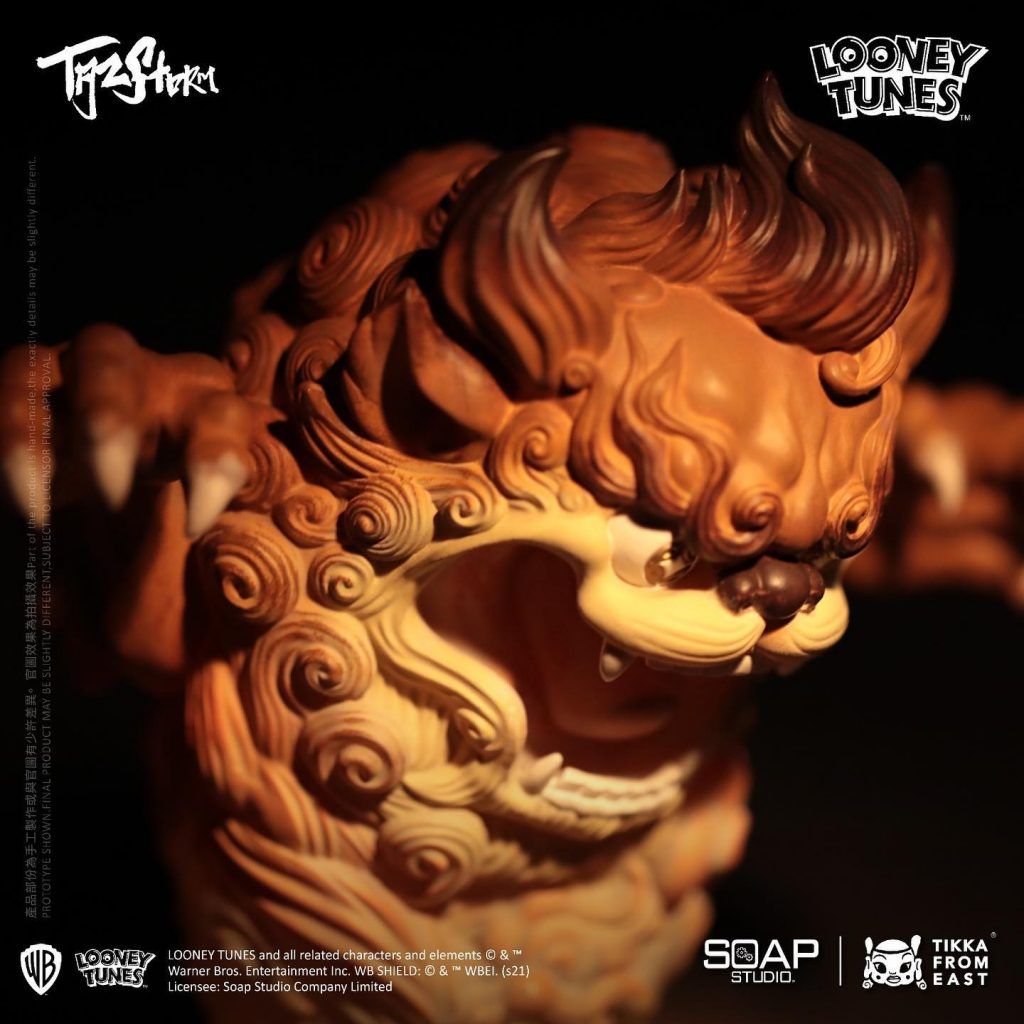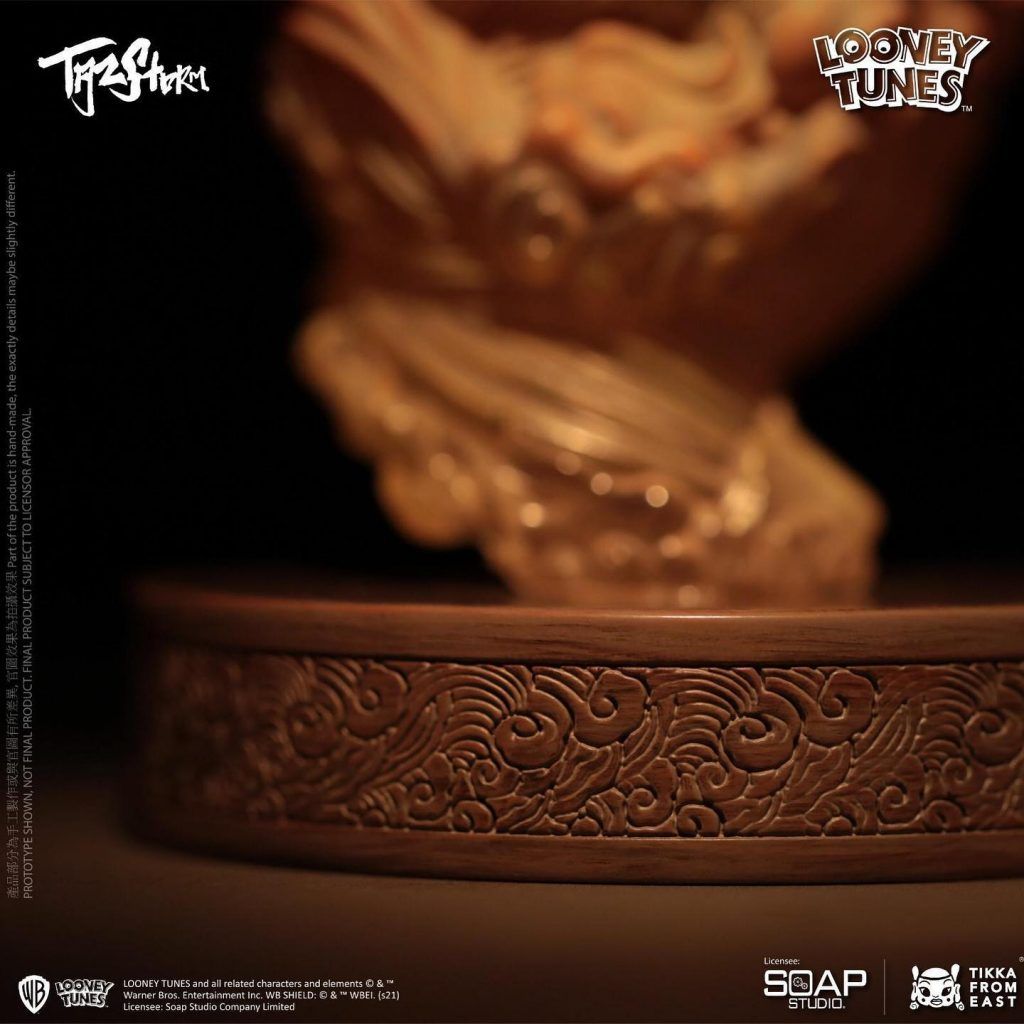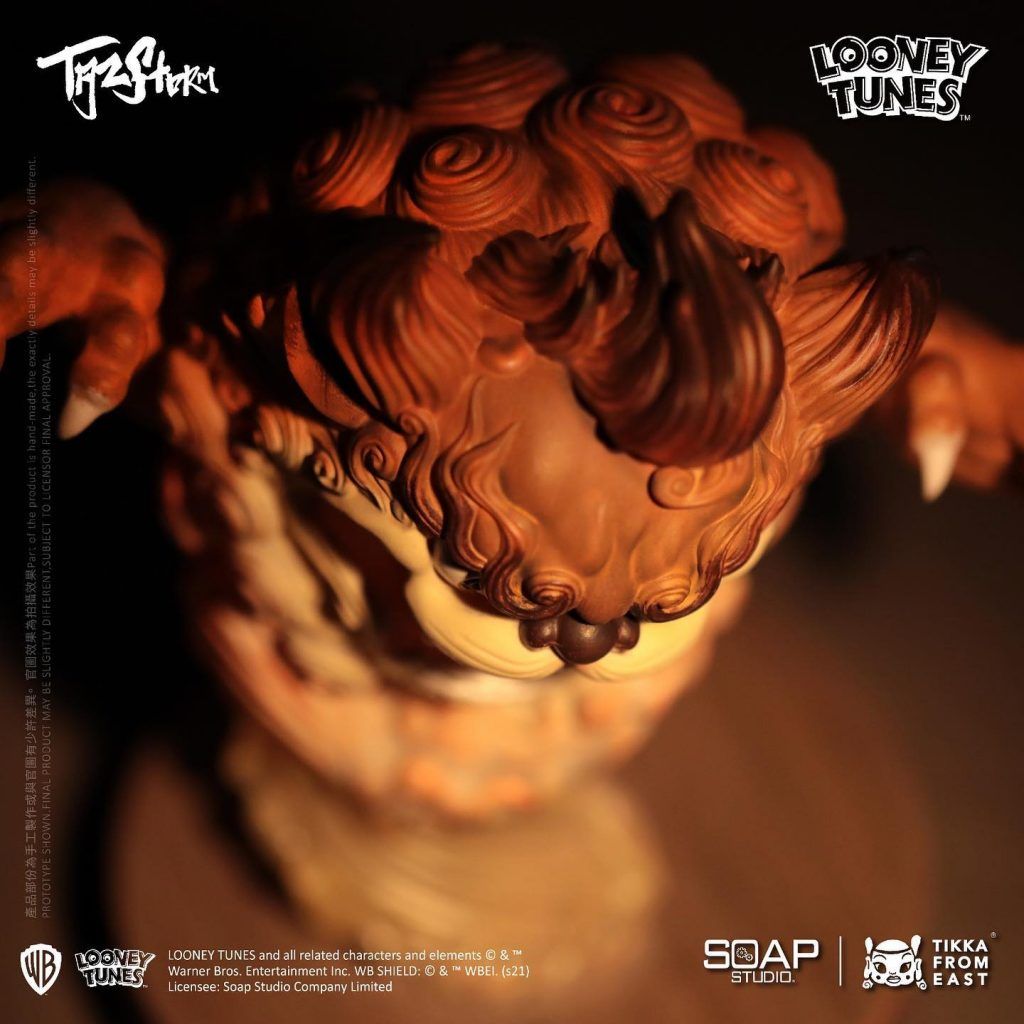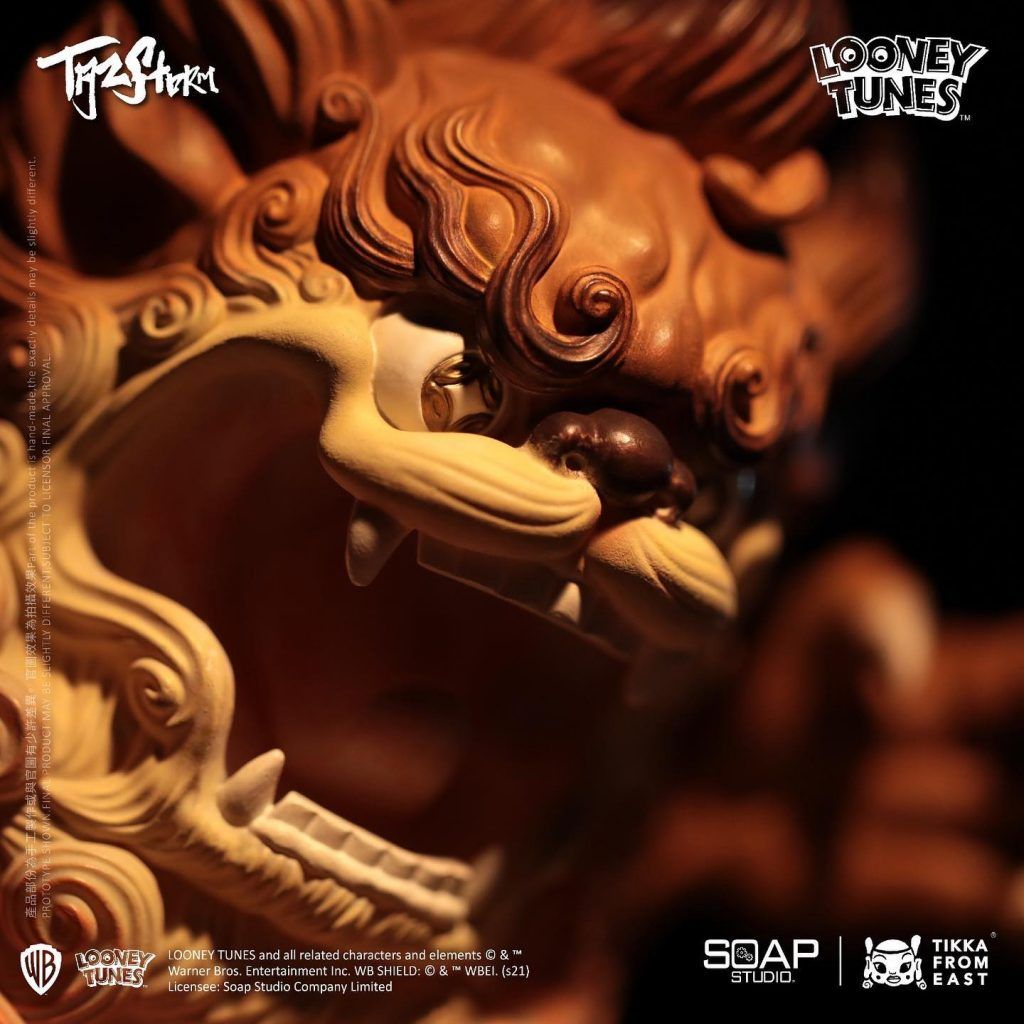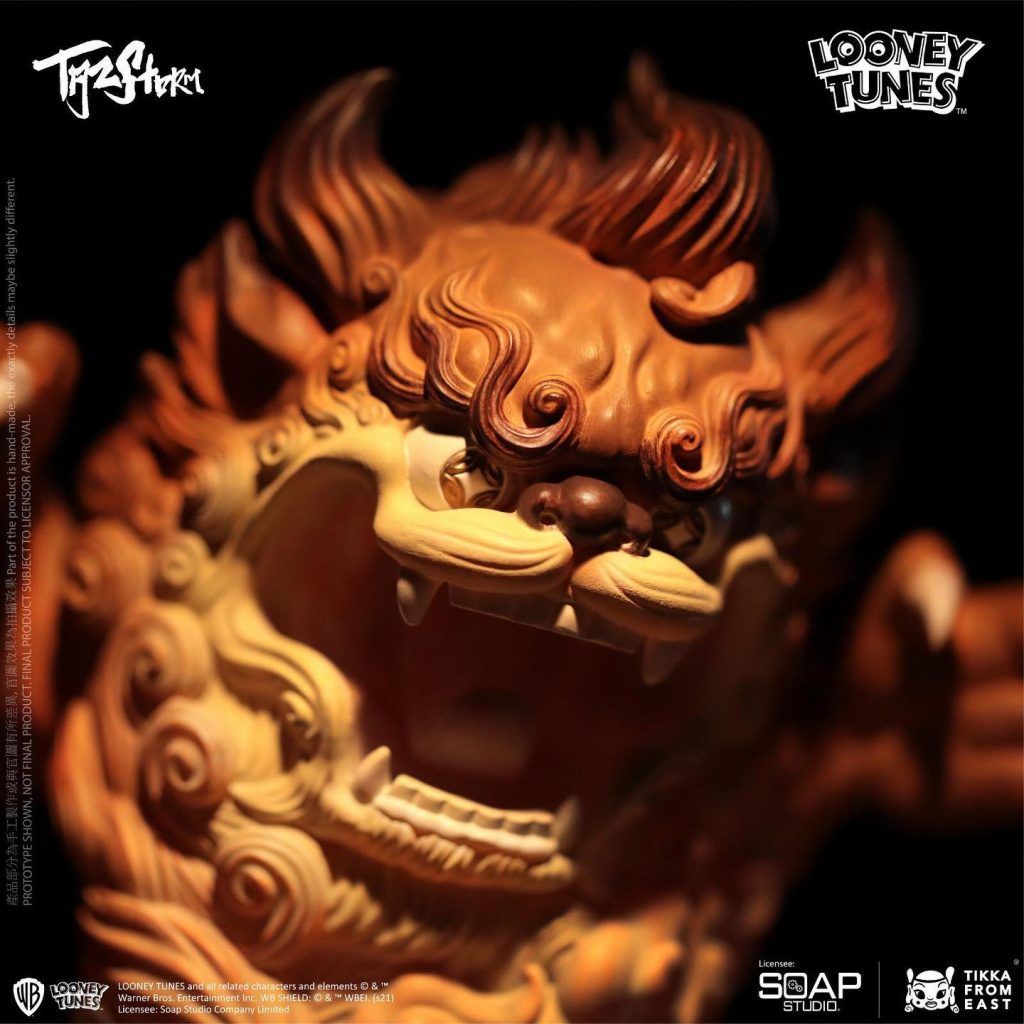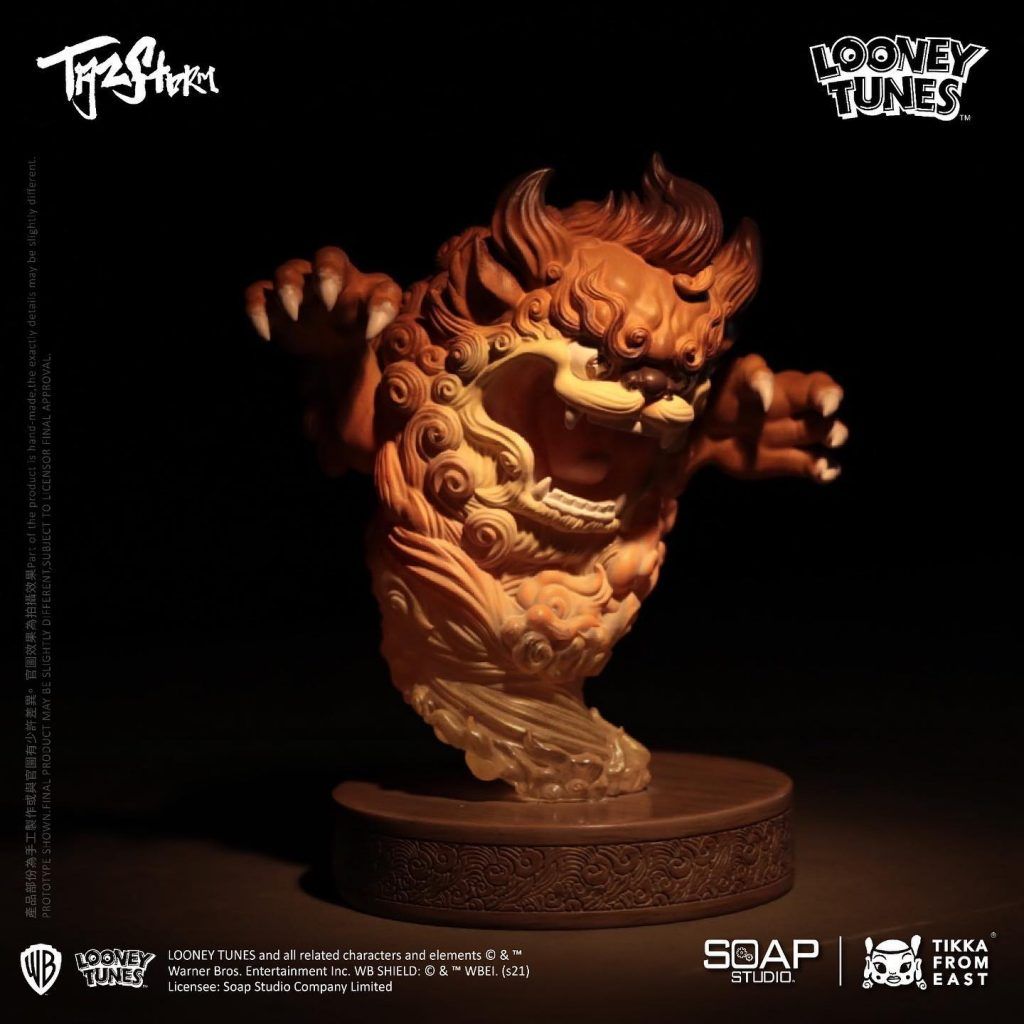 " Taz Storm" will first be launched offline for pre-order on Wonder Festival Shanghai and limited to one piece per person. Every piece of "Taz Storm" is individually numbered with a signed certificate.
Material : Resin
Size : ~ 18cm (H) x 16.5cm (W) x 11.5cm (D)
UPDATE
"Taz Storm" is now available for pre-order at www.soapstudio.com as a limited edition! Every piece of "Taz Storm"is individually numbered.
Material: Resin
Size: ~ 18cm (H) x 16.5cm (W) x 11.5cm (D)
Estimated Release Date : End of Nov, 2021
Address: Shanghai New International Expo Center E4
Date: 13th ~14th June.
At Soap Studio Booth(A31)
For more Information about other pre-order channels, please stay tuned [email protected] @tikkafromeast
International collectors please stay tuned for further details on how to own one.
繼Tom and Jerry , tweety and sylvester後,再度與華納合作,帶給大家一個自己十分喜愛的角色,「別人笑我太瘋癲,我笑他人看不穿」:
《Taz Storm》
Tikka from East x Soap Studio x Warner Bros
《Taz Storm》雕塑作品,靈感來自東方的獅子造型,以精細的雕刻技術,半透明的琉璃效果刻劃旋風的線條,卷毛及細節都展現層次感,仿東方古董色彩的設計,呈現全新感覺的大嘴怪,也保留了他的瘋狂特質,
《Taz Storm》將於上海 Wonder Festival Shanghai Soap Studio展位率先預訂,每人限訂一件。每一件均有獨立數字編號及簽名證書。
材質: 樹脂
尺寸: ~ 18cm (H) x 16.5cm (W) x 11.5cm (D)
預期出貨日: 2021年11月下旬
地址:上海新國際博覽館E4
時間:6月13日~ 14日
展位號:A31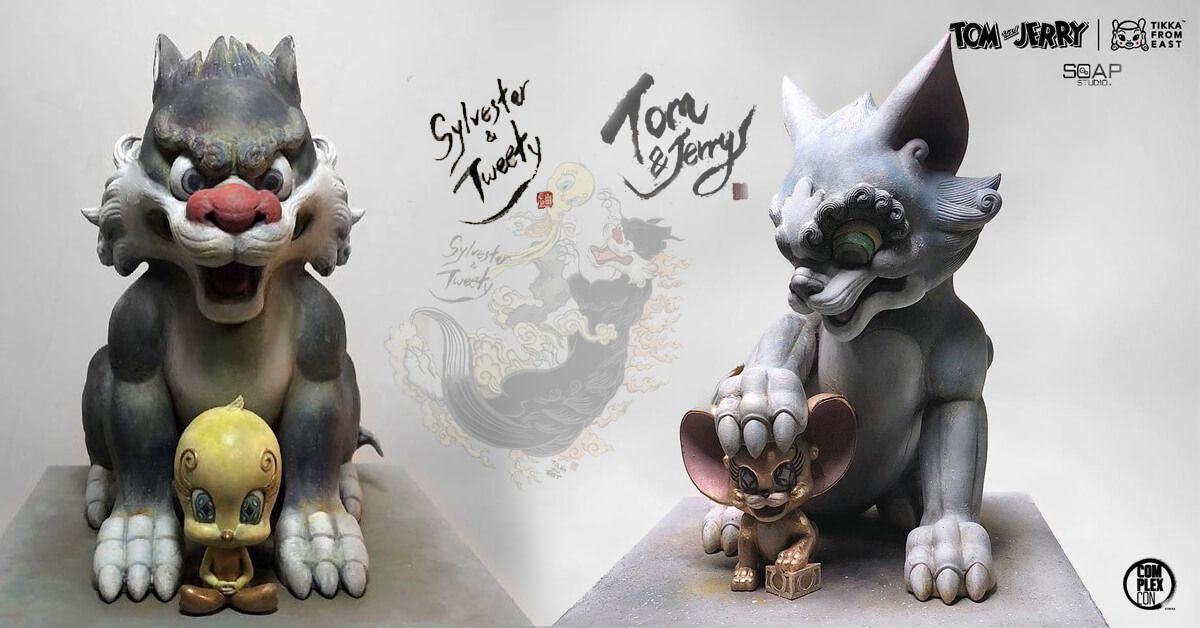 Find Tik Ka from East on Instagram and Facebook.
f you want to get your Designer Toy news first, you should look to download our new TTC Mobile App. Designer Toy news direct to your smartphone. No dealing with social media algorithms.
Did we fail to mention IT's FREE.