It might be all hype surrounding the new SPACE JAM movie but our eyes have been glued on Hombrebala Toys return! It's finally here, nearly 2 years in the making Rodman is that you? HA. talk about BEAST MODE! as you can tell we are not much of a bootleg style collector here at TTC, but we do appreciate works like Spain based Sr Bala of Hombrebala Toys! Especially when it's a funny idea and Beast R Man ticks out boxes just like the previous EVIL MIND on VACATION , Hombrebala takes and mashup with Masters of the Universe. Beast R. Man is the first toy in a series from Hombrebala Toys where real-world collides with Motu universe. R. Man is a professional basketball player member of Eternia Grayskulls, could Beast R Man make a surprise appearance in the new SPACE JAM? we doubt it but what we do know you can own one TODAY!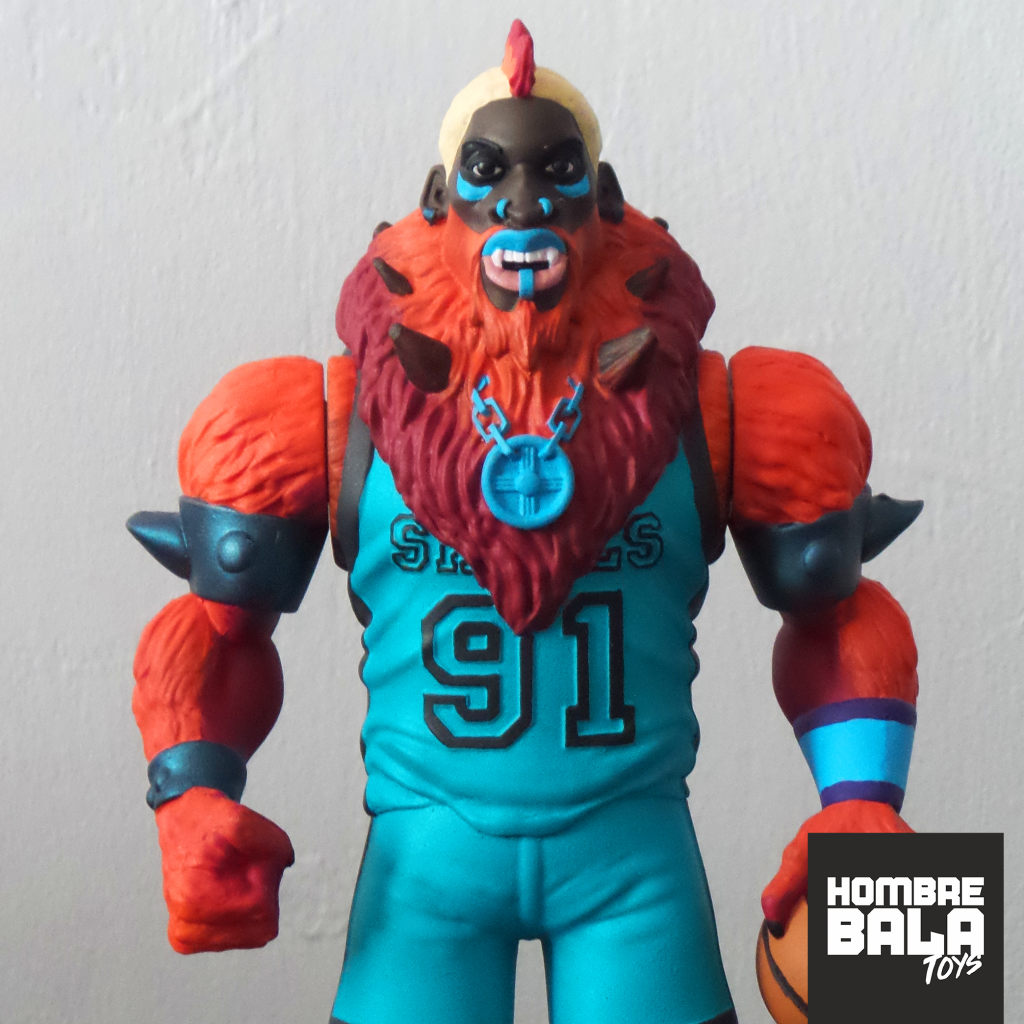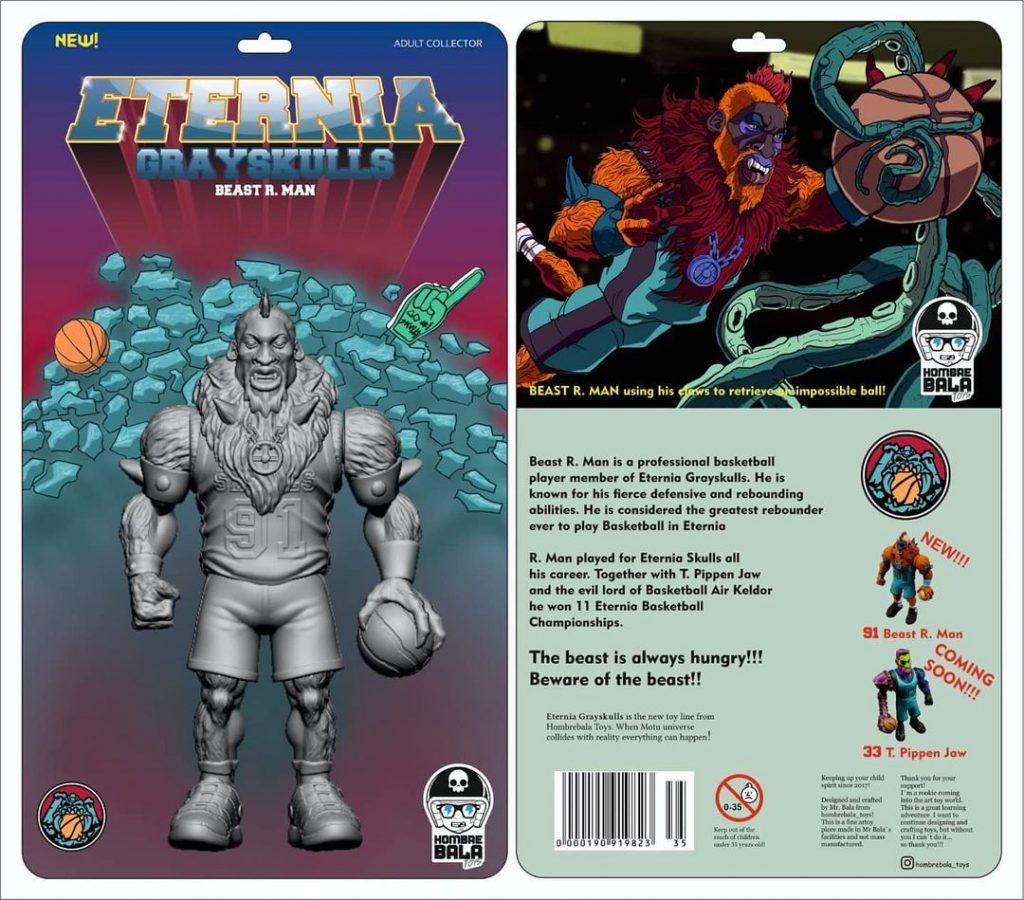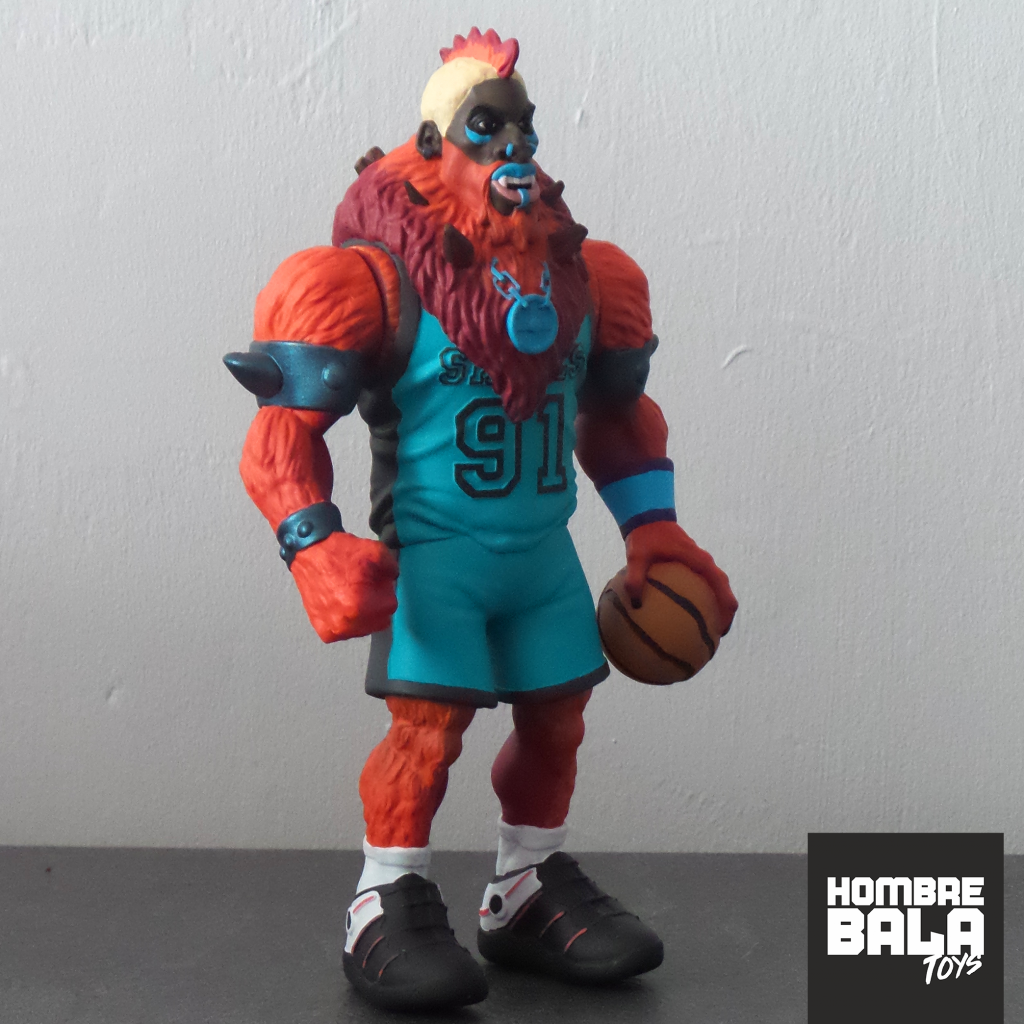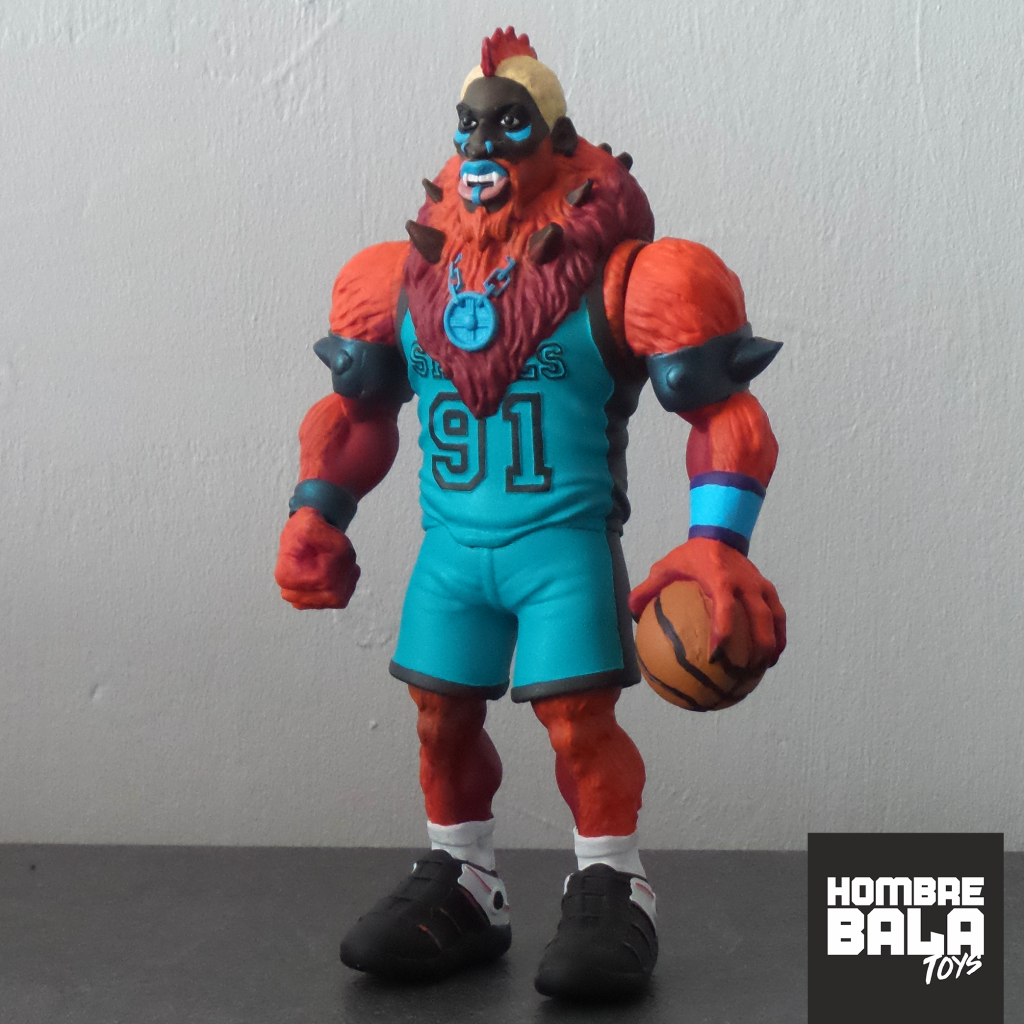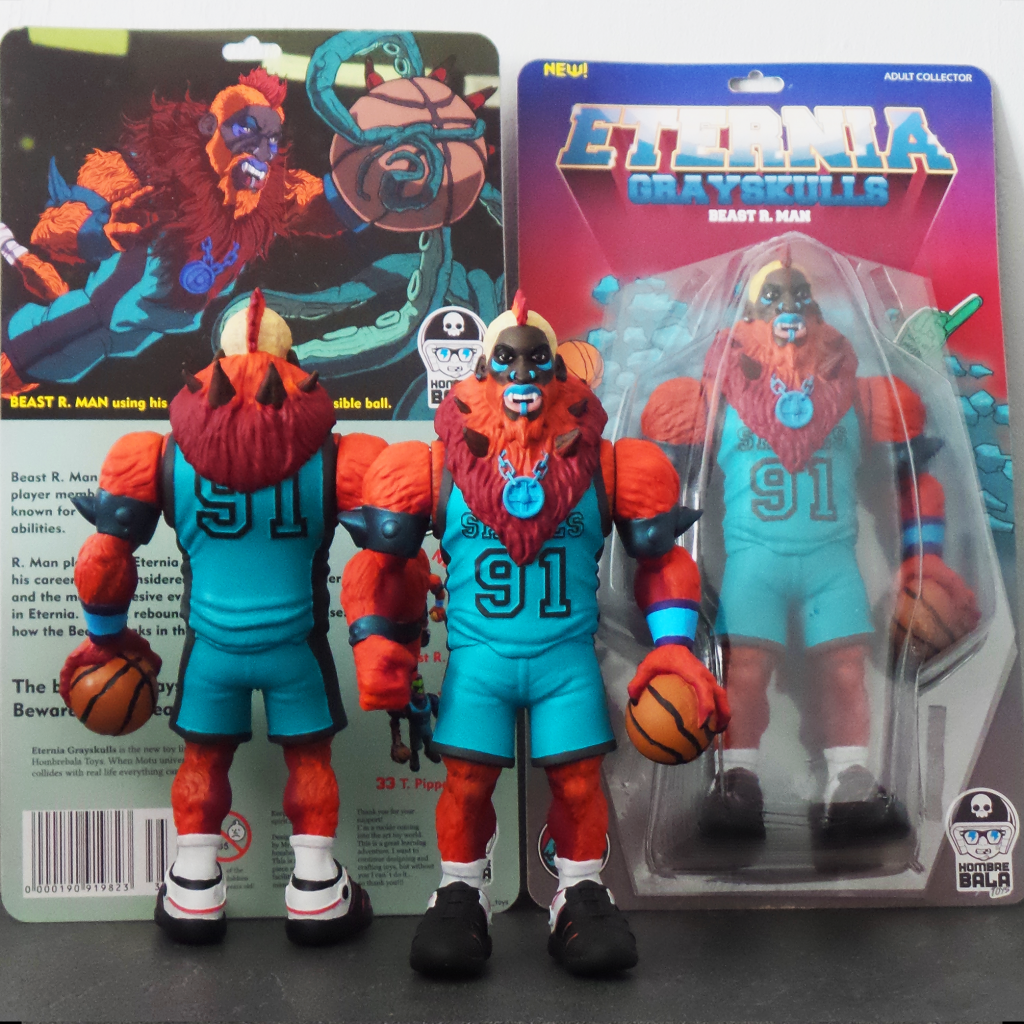 The first batch is going to be limited to 10 copies. The price is 120€ + shipping. Right now at https://hombrebalatoys.bigcartel.com/ 
Find Hombrebala Toys at https://hombrebalatoys.bigcartel.com/ and Instagram.
You can get your daily Designer Toy fix from our TTC Mobile App. It's free too! FREE! Download on the iPhone or Android smartphones. Search for "The Toy Chronicle" and all your Designer Toy wishes will come true! Pretty much.
Did we fail to mention IT's FREE.