Its going to be a huge cockfight at Dcon 2017 in a few weeks time as Colus has published the finished Tabuh Rah – Black and Gold resin sculpture. Colus first teased Tabuh Rah back in April HERE but now we know the amount that's going to be at Designer Con, a word of warning as only 6 will be made available! We love the message and Colus art is always the finest quality! Like we've said before, Tabuh Rah is a ritual spilling of blood. This ritual, a form of animal sacrifice, is called tabuh rah ("pouring blood"). The purpose of Tabuh Rah is to provide an offering (the blood of the losing chicken) to the evil spirits.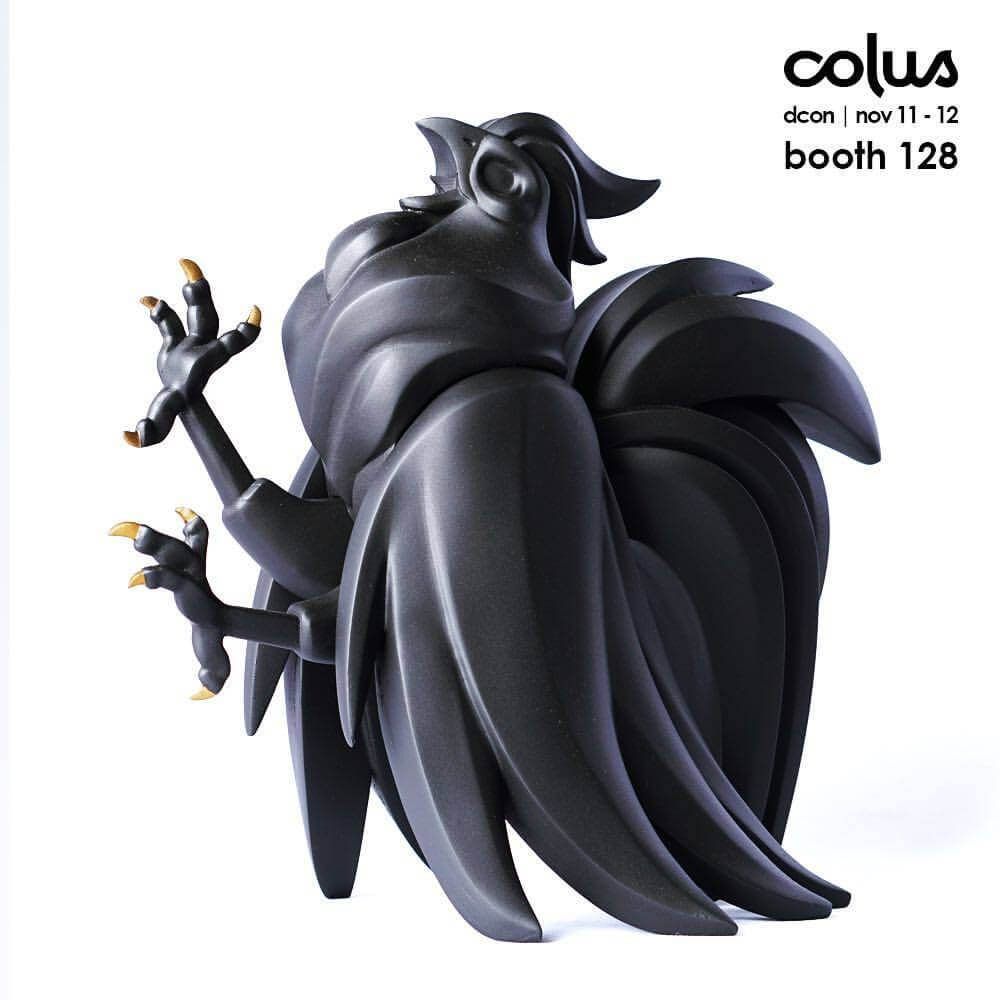 With Tabuh Rah containing 8 individual pieces, we're not surprised to hear that these take an age to create. If you're lucky enough to purchase Tabuh Rah in the first batch. Finished in a matte black with gold talons and stands at 8 inches tall by 6 inches wide by 9 inches deep. Tabuh Rah is battle ready and is lifted up by its tail and wings.
We are seriously impressed with Tabuh Rah, the craftsmanship that went into the design & sculpting is absolutely unreal. Beautiful in every sense! A masterpiece.
[box title="Important Details"]
Only 6 of these made. 8″T x 6″W x 8″D
WHERE: Designer Con – Nov 11 – 12 – booth 128
PRICE: RRP around $300
[/box]
Did you see Deer Crossing By Colus which will also be at Dcon 2017. Check it out below.
Now you see this is no HYPE, it's a beauty. More info to come and fingers crossed we will see a release of Colus THIS.
If you want to catch more Colus info, you should definitely go to his website, Facebook, Twitter & Instagram!