Tapei Toy Festival 2017 over for the year its time for international collectors turn to own 'Jaime and Mimi' by Hong Kong-based graphic designer and Illustrator, 洋子 Yoko Ng Ka Yan and powered by ToyZero Plus. YOKO's first vinyl figure "Jaime & Mimi" the transition from 2D to 3D powered by the fine folks at ToyZero Plus, breathing a new dimension into Yoko's artwork is ready to greet you with his heart.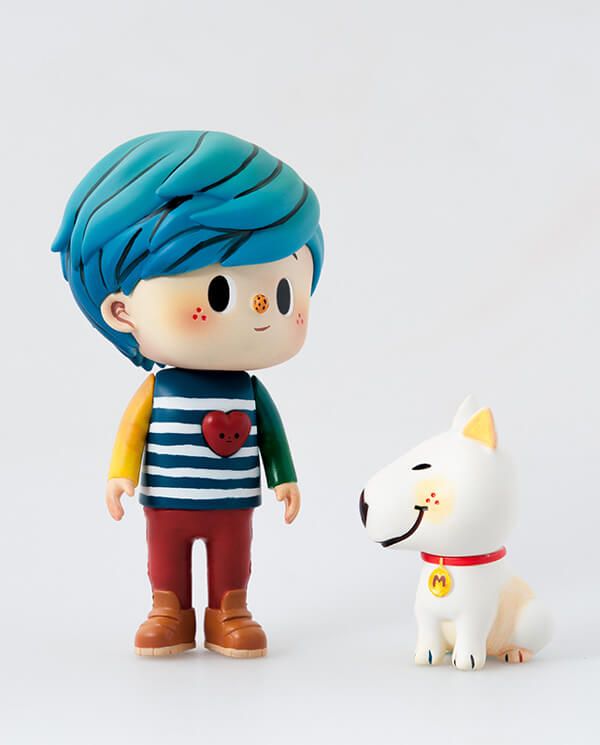 Jaime and Mimi are the characters created by Yokooong, Jaime is a little boy's that always living in Yoko's heart. This blue-haired boy explores the world with a pure heart, no matter what has happened, he still treats everything with love and care. Jaime's friend, Mimi, is a white dog and they stay along with Jaime all the time. They grew up together, Mimi can easily understand Jaime by senses everything from his signals or gestures∴•으•∴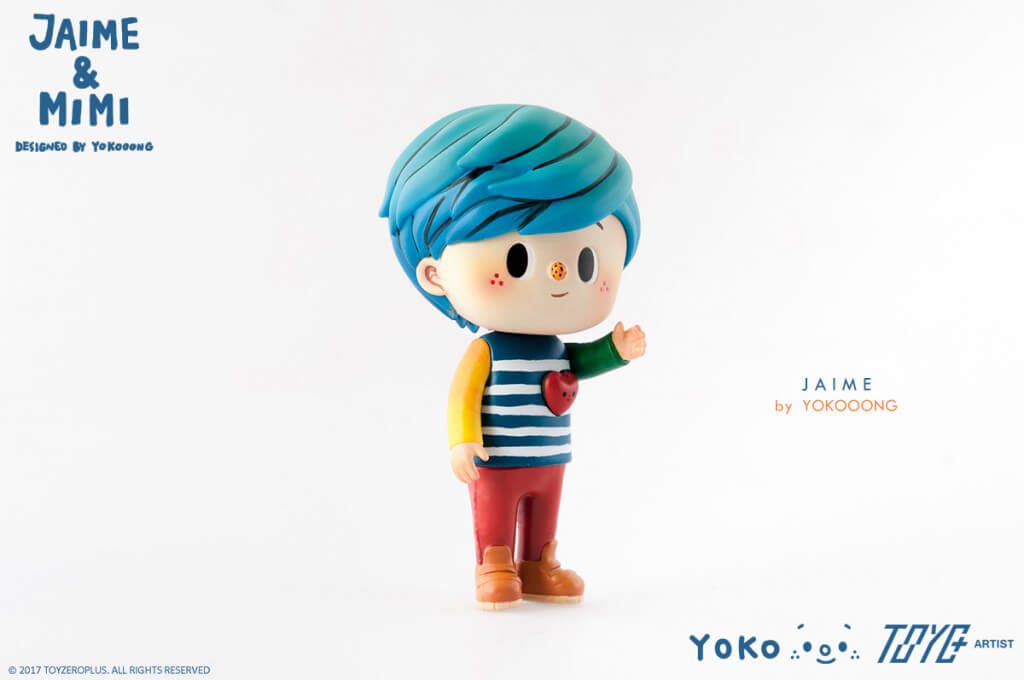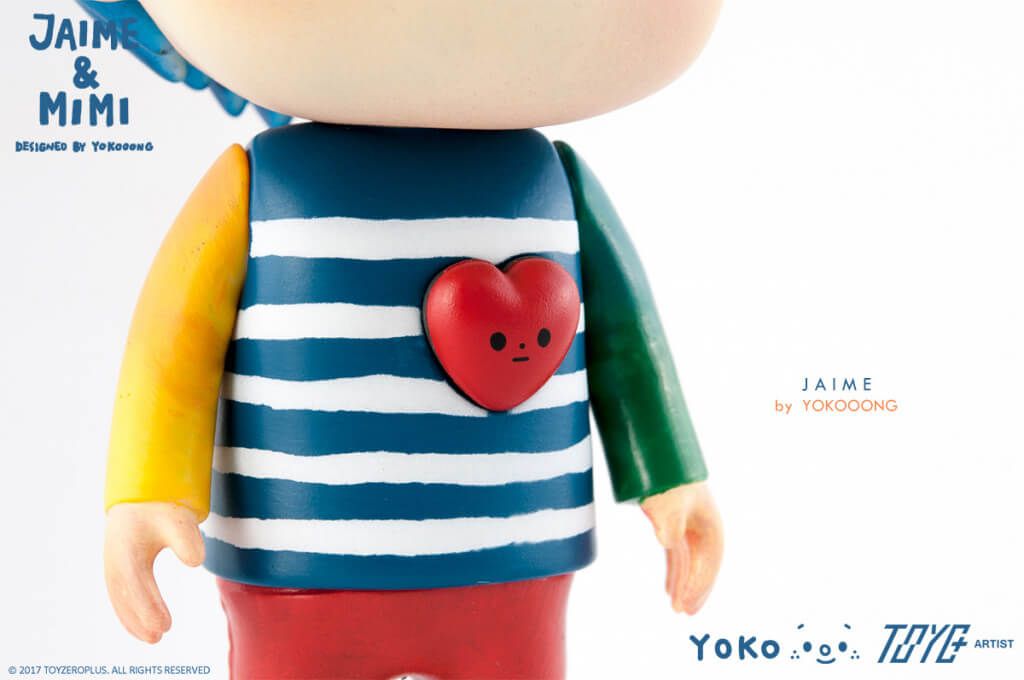 Produced by TOY0+ and designed by Yoko, Jaime and Mimi designer toy set made by soft vinyl and resin. Jaime is 13.9cm tall and with a removable heart accessory on his left chest. Little dog Mimi is 7cm tall.
[slider source="media: 87723,87722,87721,87720,87719″ limit="46″ height="400″ title="no"]
[slider source="media: 87725,87724,87726,87727,87728″ limit="46″ height="400″ title="no"]
[box title="Important Details"]
Size: Jaime ~13.9cm(H), Mimi ~7cm(H)
Material: Soft Vinyl and Resin
WHEN: Pre-order NOW
WHERE: http://toyzeroplus.com/ 
ETA shipping Dec 2017
PRICE: 580 HKD
[/box]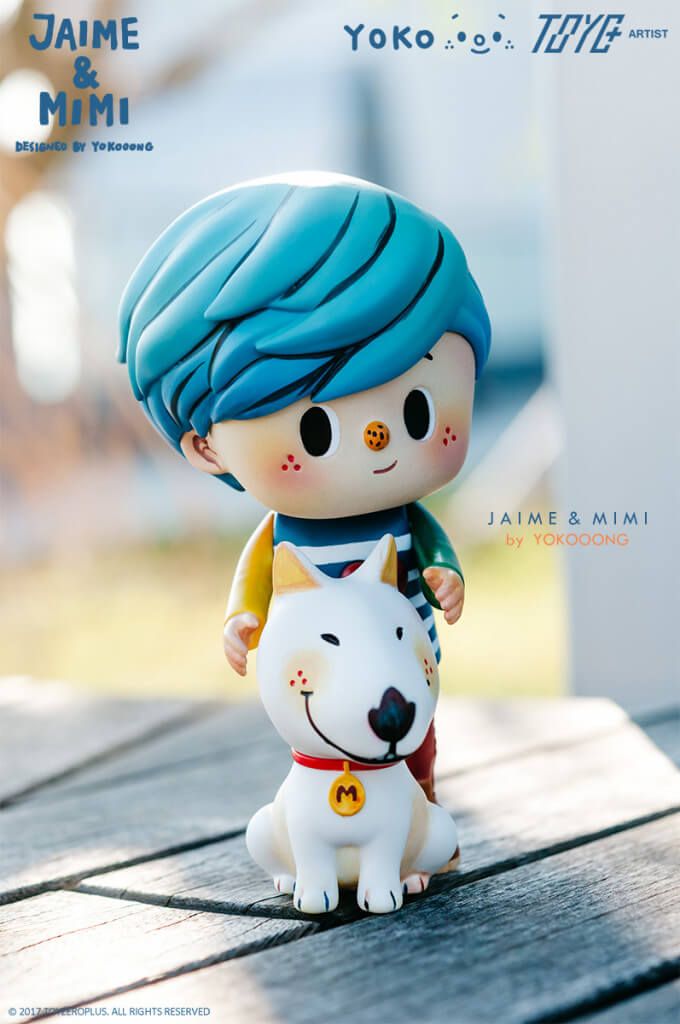 You can check out our LIVE Facebook stream at TTE 2017 which features prototypes in person.


Find洋子 Yoko on http://www.yokooong.portfoliobox.me/ Facebook, Instagram and Twitter.