EHIMO ADVENTURES is a very talented artist from Murcia, Spain. He has a stellar portfolio regarding bootleg works, and you know we love bootlegs.
But these are indeed special and different. The care for the detail and concept is unique. While parodying and mixing up the classic popular culture, he puts such work and care that we can be easily fooled to think they are toys that belong in some 80/90's store shelf.
Now it's time for Swamp Toitle, a impressive TMNT and Swamp Thing crossover.
A release with 5 5 variants: Toxic Green, Camouflage, Climbing, Snap Up and Bio Glow.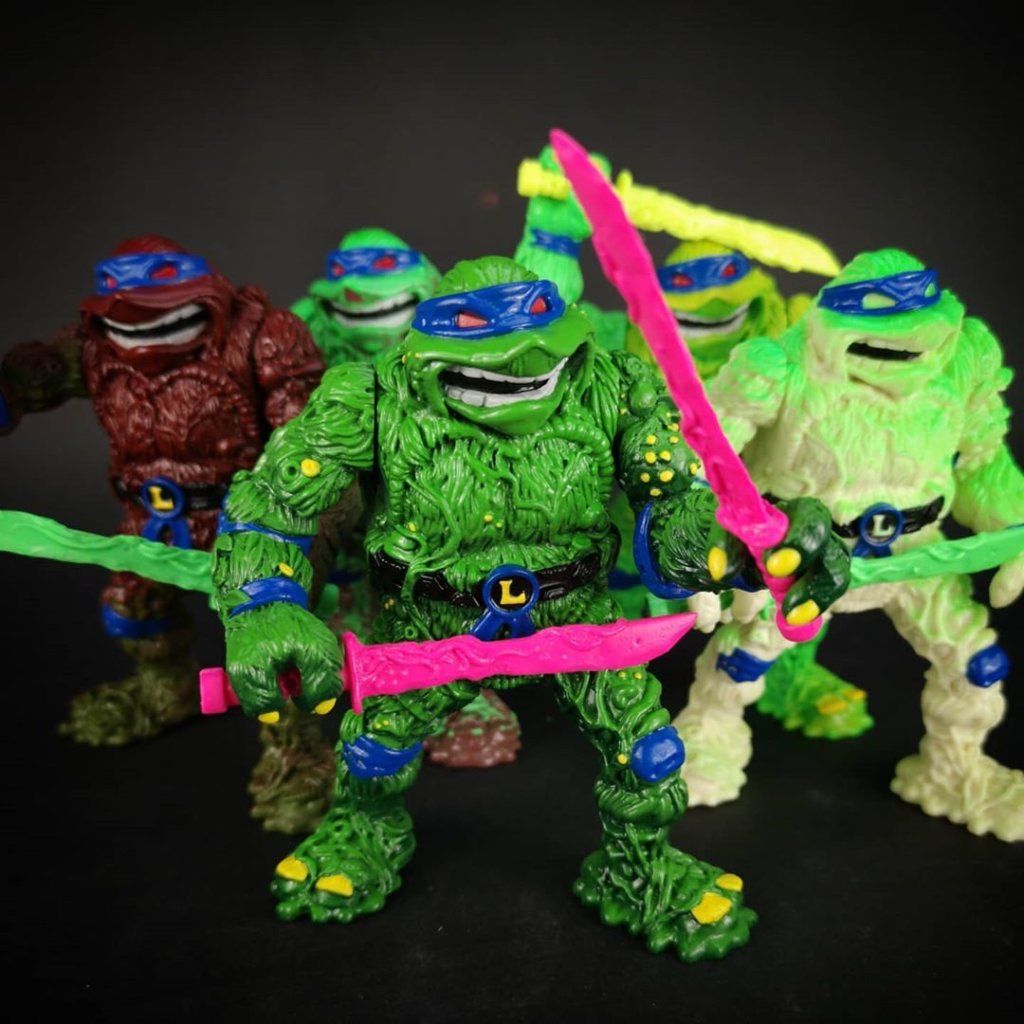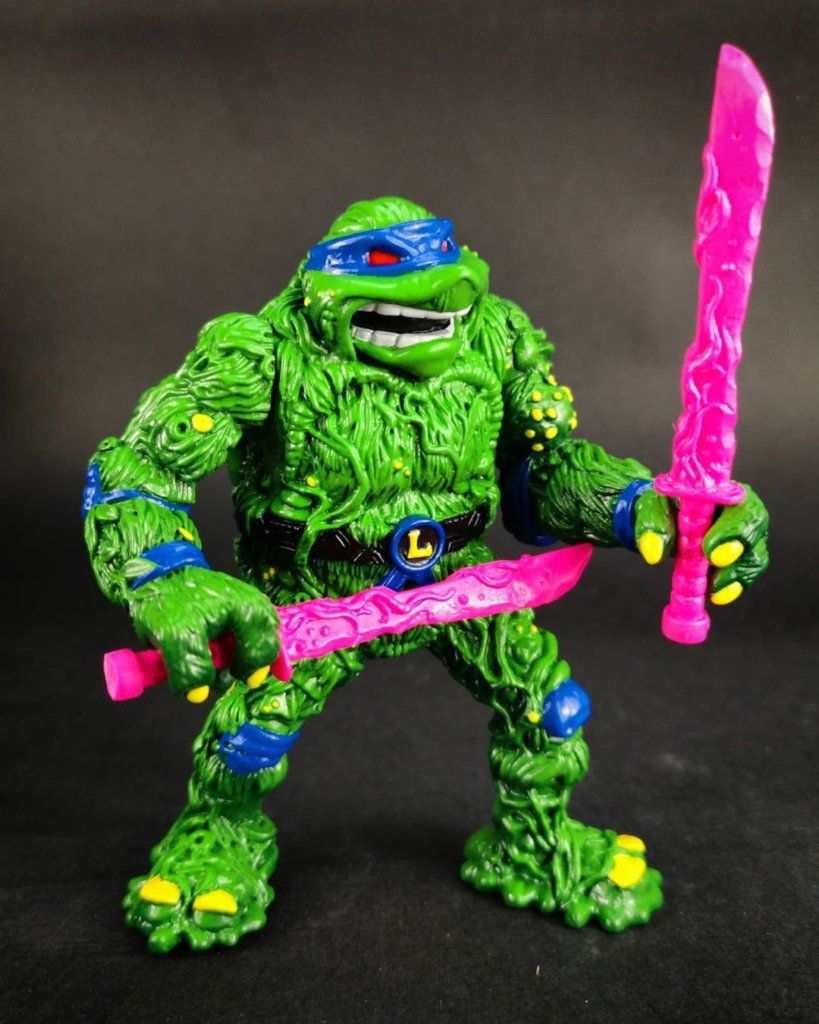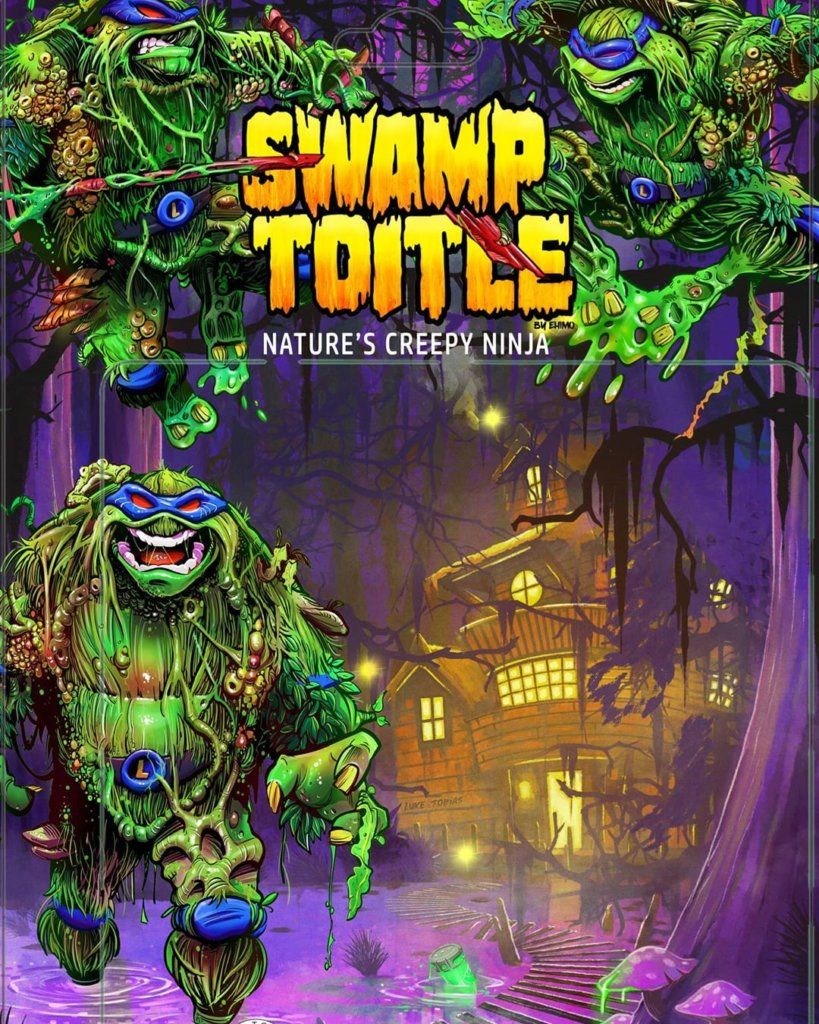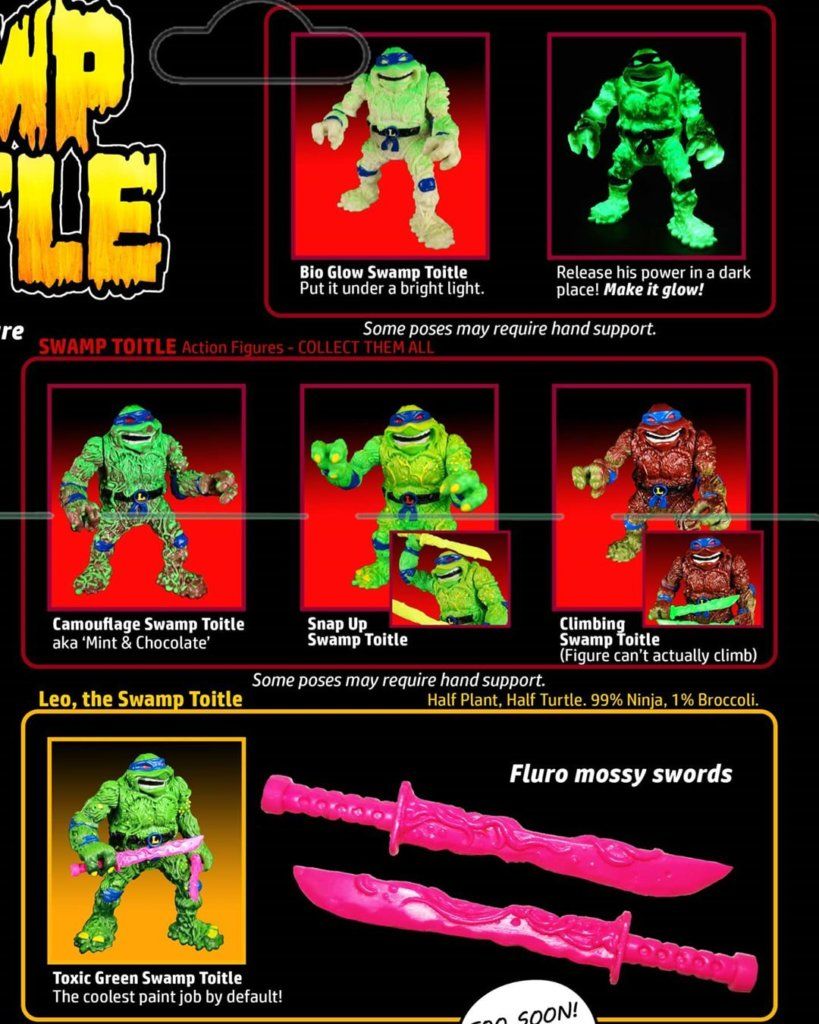 Hopefully there are still a handful of spot for these, inquire Ehimo Adventures on Instagram.
The cardback was made by @turbopork @luketobias and Ehimo Adventures.
Follow Ehimo Adventures on Facebook, Instagram