HE's coming! Run like a bitch! FLABSLAB x POBBER has turned it up a notch and tensions will be tested as their "SUPREME LEADERS" Series is about to launch. Over the last few months the prototypes have been shown and we all thought it was going to be the green version HERE. Nope, It wouldn't be FLABSLAB x POBBER without a surprise. It's FREAKING GOLD! LIL KIMMY in gold, that crazy bastard would want one himself.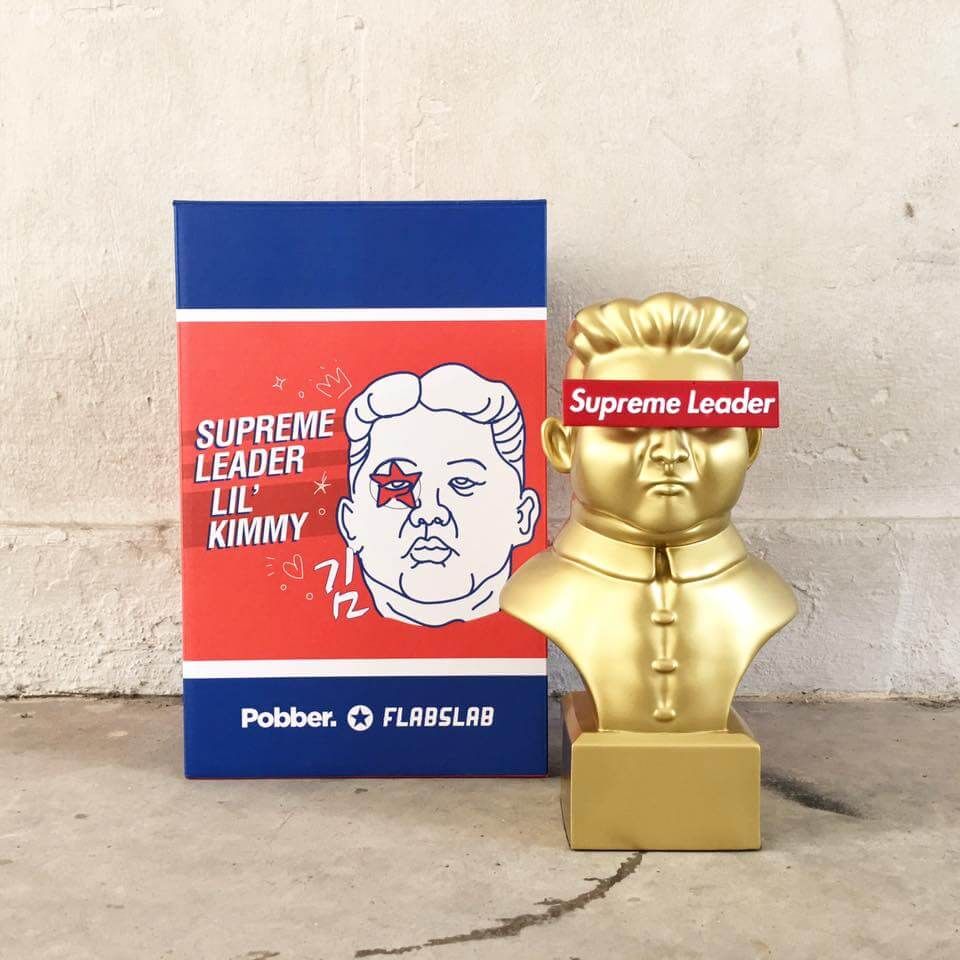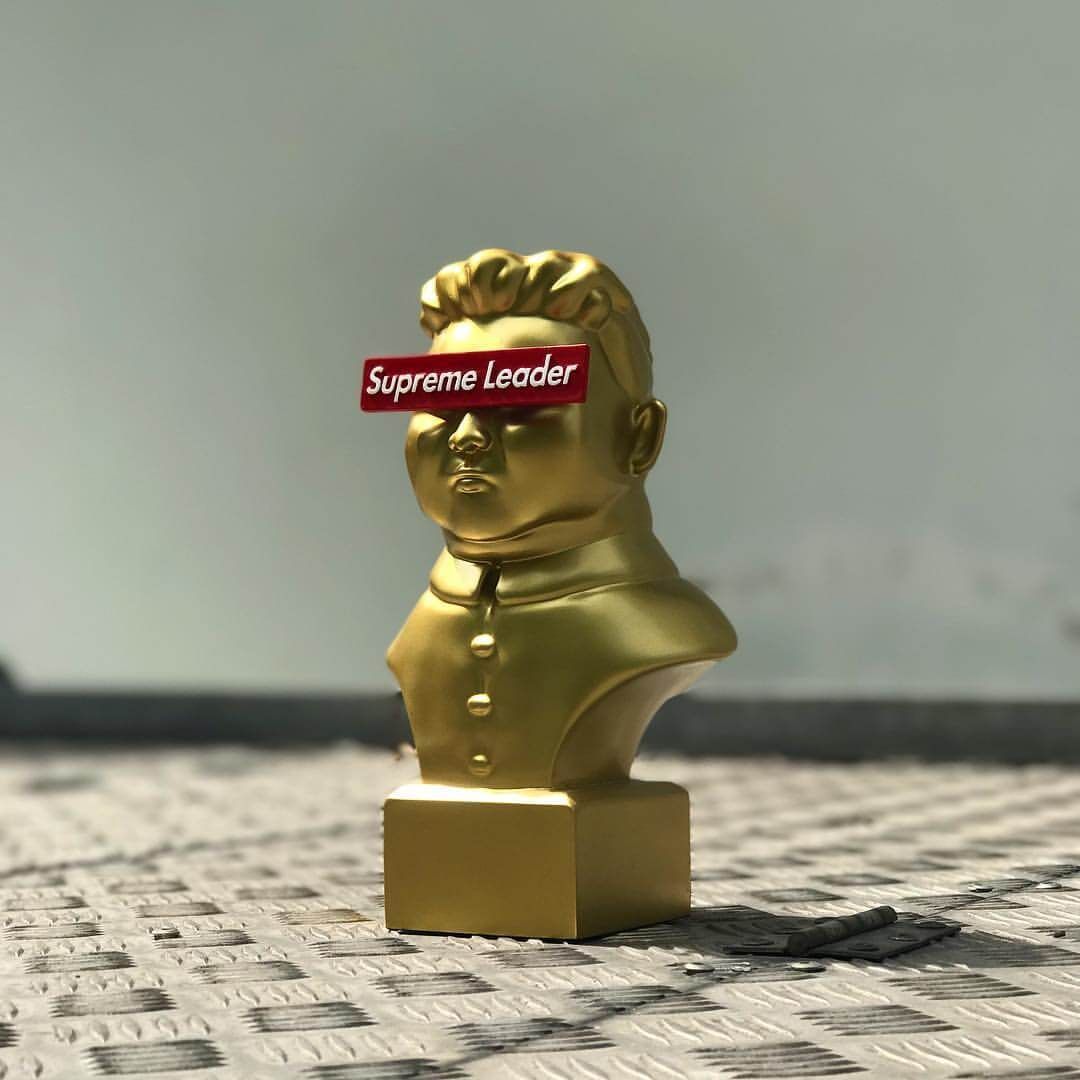 Bow down to your SUPREME LEADER!
Like we said before, from a pin design to a fully fledged bust! That's the work from FLABSLAB x Pobber Toys. Kim Jong-un is the prime target this time round to kick off the SUPREME Leader bust series. Nice to see FLABSLAB x Pobber Toys working together to make the designs come to life since we've worn the pins and now for the resin busts.
The designer toy scene in Singapore is pretty unique. Instead of seeing each other as competitors, we sleep with each other. 😜

Stoked to let @pobbertoys do all the work while we share the limelight. Some minor tweaks to be done to the bust but you see where we are going… – FLABSLAB
Will this release cause global warfare? Will FLABSLAB & Pobber Toys have other leaders like the pins? Trump, Mao next on the chopping block? Who knows, but what we do know is the release date.
Fri 16th June, 10 pm Singapore time at http://pobber.bigcartel.com/ – don't miss this golden opportunity to own Lil Kimmy by signing up to our Event Reminders HERE.