Hey video game fans of the Fortnight persuasion, huge news coming out of the Designer Toy world as Superplastic announced they are officially part of the new Fortnite season with their Guggimon character causing chaos from today!
The original Fashion Horror artist, Guggimon is part of the Season 7 Chapter 2: Invasion update to the wildly popular video game, Fortnite.
Video games, as much as I love the idea, I am terrible at games such as Fortnite. Ha. I've tried, oh, I've tried.
For those interested in getting the Guggimon skin within Fortnite, you can find him on Page 4 of the new Battle Pass. Seems like you need 9 Battle Stars and Level 30 or 18 rewards claimed to unlock Guggimon. There is a masked version (15 Battle Stars, 105 rewards to claim).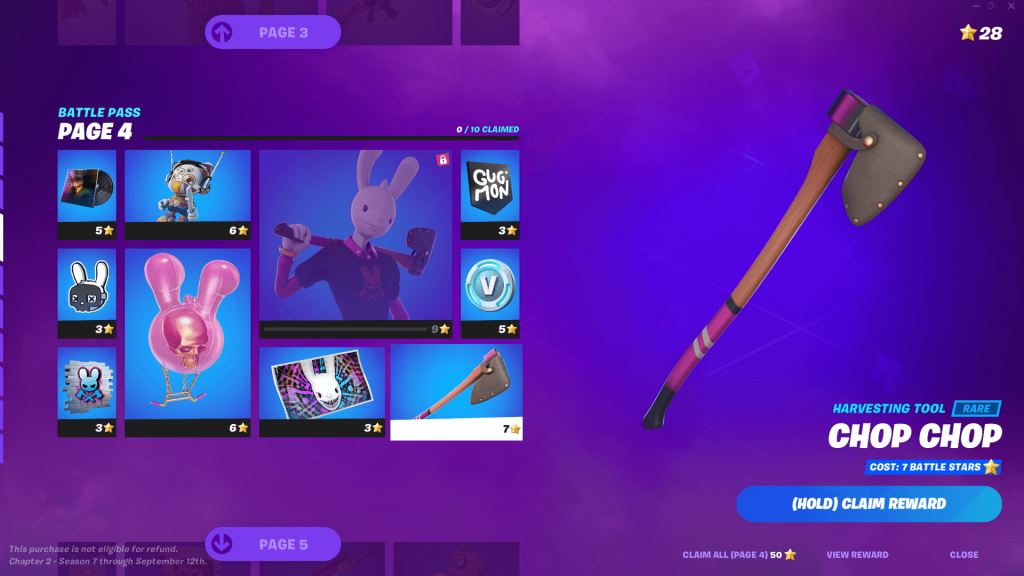 As well as Guggimon, it looks like other aspects of the Superplastic universe are part of this new Fortnite chapter update today. Will you be adding Guggimon to your Fortnite game? Let us know in the comments!
---
Superplastic Social Media
Facebook: https://www.facebook.com/Superplastic/
Instagram: https://www.instagram.com/superplastic/
Twitter: https://twitter.com/superplastic
Discord: https://discord.gg/EspDKN6a
---
---
If you want to support The Toy Chronicle, we have a number of options available to you. We have started to stock a wide range of releases that we think you will enjoy. Ranging from production pieces from Superplastic, Unbox Industries & POP MART, to original pieces from our favourite artists like Sank Toys, Quiccs & Czee13. Purchasing one of our pins also really help. A quick, cheap way to also support the TTC is by making a small donation. These can all be completed below through our online shop. We appreciate all the support! Thanks!