We have seen various editions, seen the shows, joined in lottos and now Eric Chow x AE WORKSHOP are giving international collectors the chance to own this Sumo Jeff The Fattie special edition!
Like we said before,  one figure from 2017 that we have our eyes on will be '"Jeff" The Fattie soft vinyl figure by Hong Kongs Eric Chow and AE Workshop! Maybe it resembles our lifestyle and sexy body. Their message "Self-entertainment => Eat- Sleep – Recycle" AE Workshop collaboration with illustrator Eric who used to work for UK's I love Dust now with AE Workshop merged with food from our daily life into vinyl format!
4 pcs "Sumo Jeff" are going online for lottery now for international customer
"Sumo Jeff" has three different styles. Customer will randomly get any style of sumo jeff under the blind packaging.
The difference between the graphic and colour of "まわし" (the belt for sumo) will be randomly packed with blind packaging. We had specially bought those fabrics from #小鳥屋 (odoriya) in HIDA Takayama.. #小島屋 established since Edo Period. And they are famous for selling fabric items for making Kimono and some handcraft accessories… !!!!!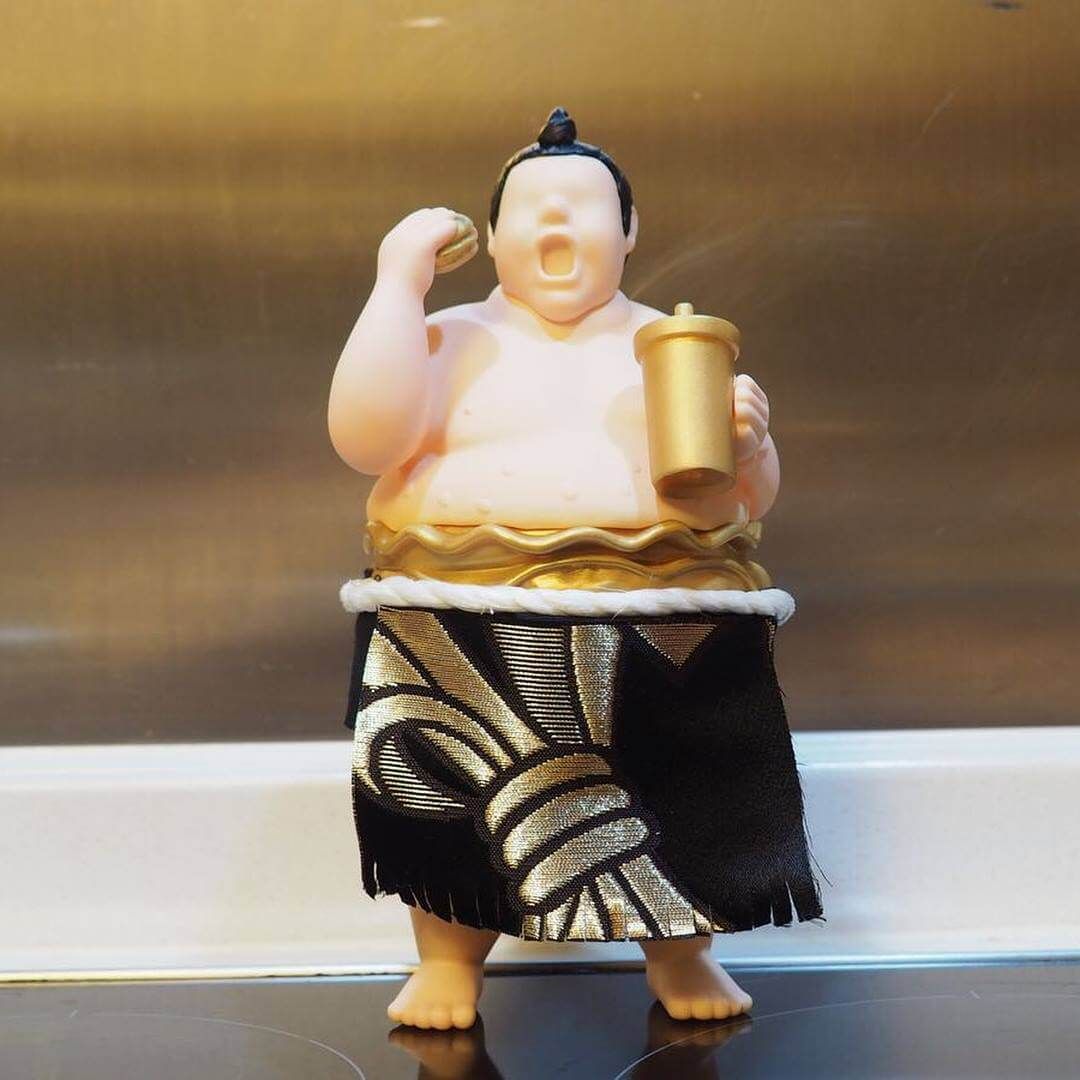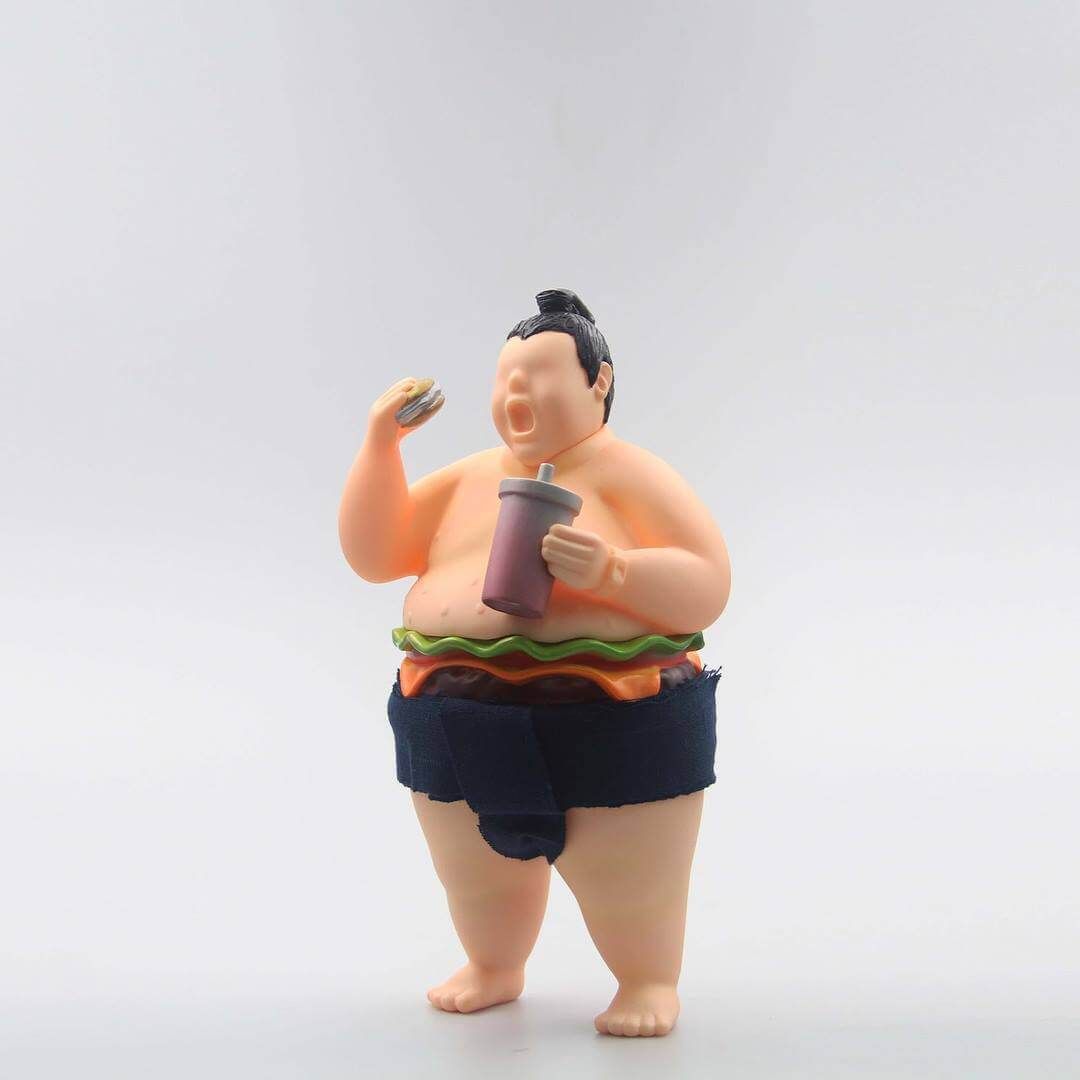 Interested parties are going to need to e-mail AE WORKSHOP at [email protected] with the following details
1)Your Name
2) Country
3)Shipping Address
4)phone no.
5)instagram ID
6) Paypal ID
Selling info.:
Item Description: Sumo – Jeff
Retail Price: US$155 + shipping
Material: PVC + Cotton
Size: 8inch +/-
Make Up: @andyson.w
Original Design: @ericwychow
Comes blind bag packaging for the random draw during purchasing…Good Luck.
[slider source="media: 99789,99788,99790″ height="600″ title="no"]
If you want to get your Designer Toy news first, you should look to download our new TTC Mobile App. Designer Toy news direct to your smartphone. No dealing with social media algorithms.