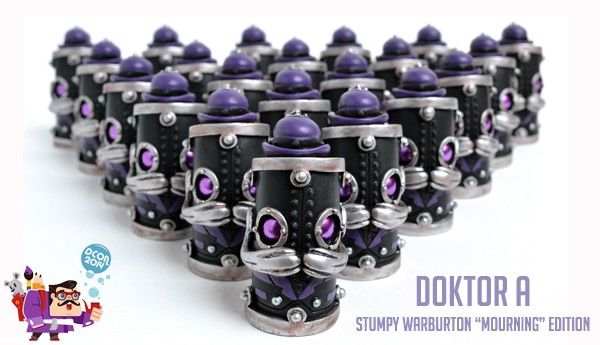 DoktorA awesome craftsmanship will be let loose over at Designer Con 2014 in Pasadena. One of DoktorA exclusives is this fabulous Stumpy Warburton "Mourning" edition. There will be ONLY 20 of these 2? tall resin figures, each hand painted by Doktor A.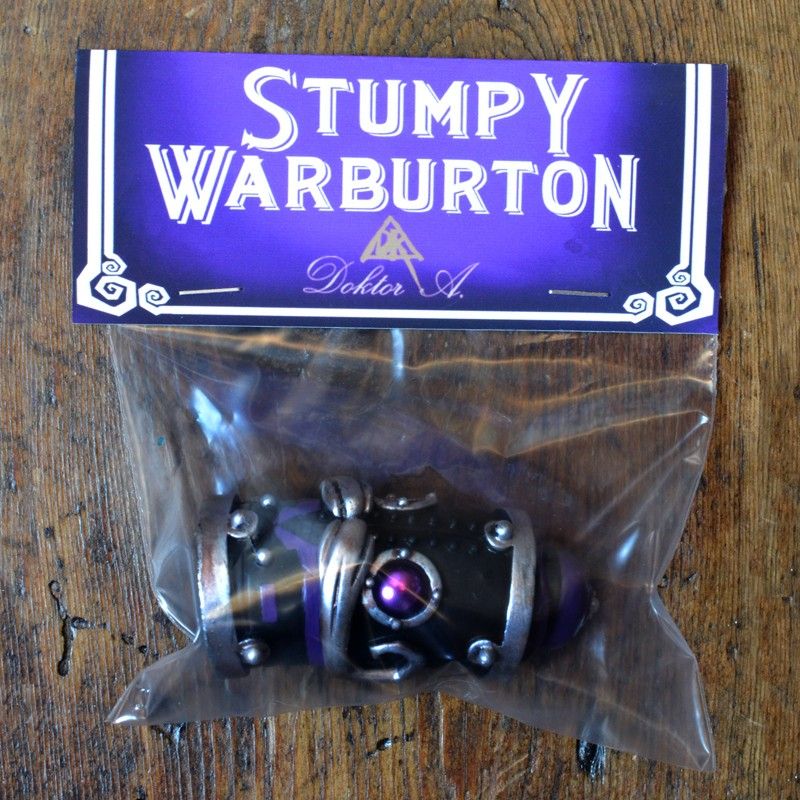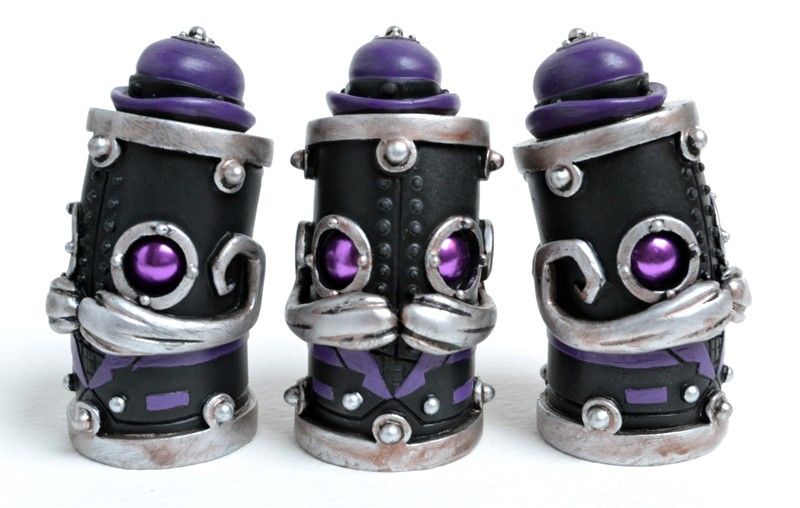 They will be released exclusively at Designer Con in Pasadena on November the 8th & 9th.
Signed and numbered, carded and bagged.
$90 each.
Available from the Doktor's booth, Number 416.
You can check out the rest of Doktor A's work on his Website, Instagram and Facebook
Designer Con is an annual art and design convention that smashes together collectible toys and designer goods with urban, underground and pop art! DCon is over 70,000 sq. ft. and features over 300 vendors, art & custom shows, live demonstrations, and much more! The show coordinators, Ayleen Gaspar & Ben Goretsky, strive to provide a fun, safe, comfortable environment for fans, artists, and vendors to meet. Join us every November at the Pasadena Convention Center for a weekend of fun, toys, and art!
November 8-9, 2014
Bargain price of  $5 per day!
* $7 per day at the door
Pasadena Convention Center – Exhibit Hall
300 East Green Street
Pasadena, CA 9110

(all images and info lifted from Doktor A and Dcon site)