Andrew Bell will be at SDCC 2015 at Dumbrella booth #1335 at the International Comic Con July 8th-12th! if you have the chance then make sure you head to the booth and be one of the first to see latest character Karoshi San in full vinyl glory. The "Black Death" colourway will be a convention exclusive. We think that the Black Death edition is limited to a run of 120! Sadly not much more is known about Karoshi San, but we predict it will be a huge success as its just a wicked design and sculpt.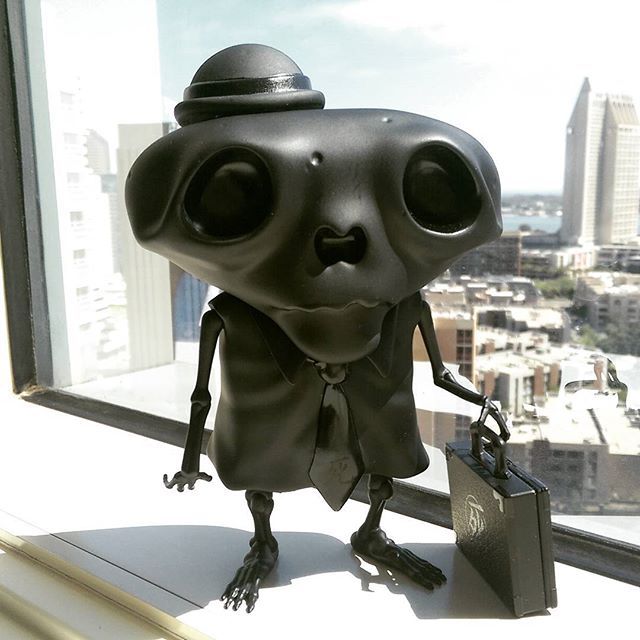 Got to love his over size head and that slight gloss on the tie is a nice touch.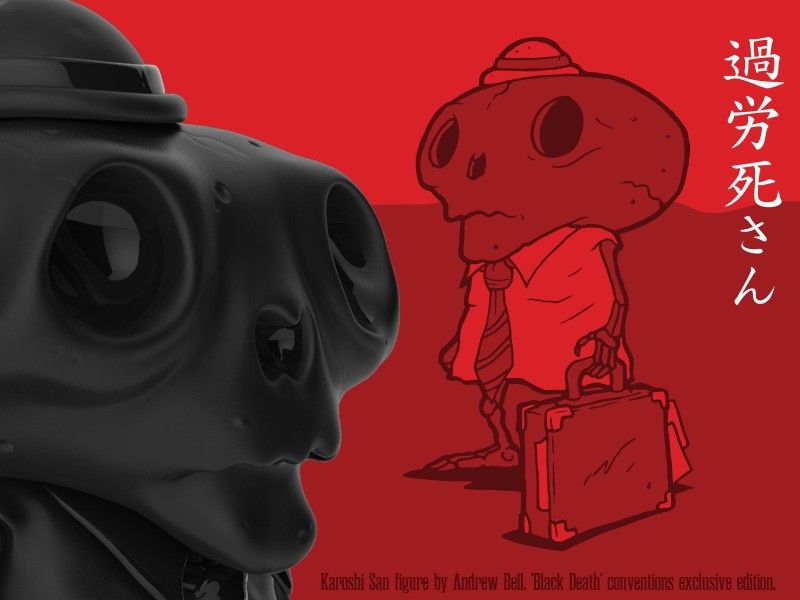 Each one comes with a Death Certificate too just to top it off! Lets just keep out hopes high and other non convention editions get released to retailers.
(all information and photos lifted from DeadZebra)