ROUND 3 FIGHT! yes boys and girls Kidrobot & Capcom are about to release the new wave of Street Fighter V vinyl blindbox mini figures. This Friday will see the all new vinyl toys with new additions to the line up along with revamped faces. Street Fighter fans can rejoice as classic characters like RYU, Chung Li and ZANGIEF and many more make a come back along with new head sculpts, Street Fighter V mini series will hit the right combo for Street Fighter fans.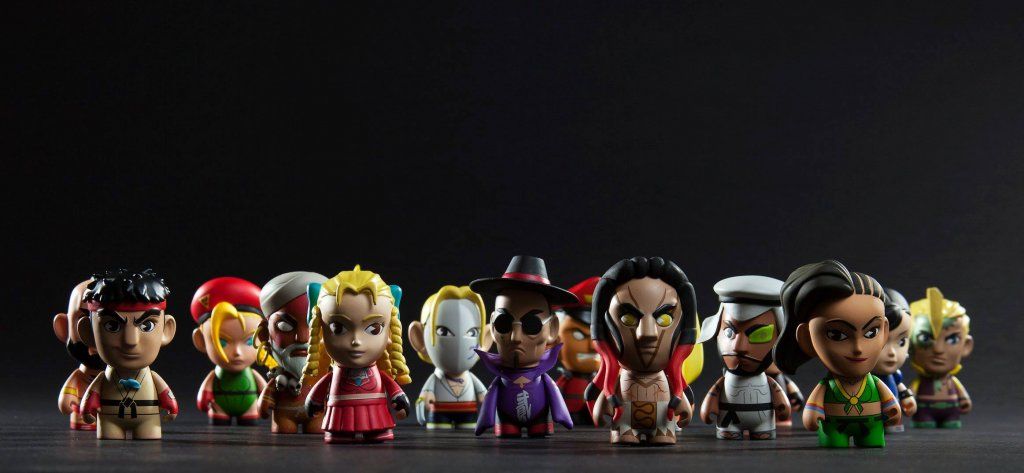 Which Street Fighter V characters do you want the most from the series?
Street Fighter V 3-inch Mini Series releases this Friday on Kidrobot.com and select retailers world-wide like our sponsors  and friends http://www.tenacioustoys.com/ ,http://www.mindzai.com/ ,http://theblackspot.pt/, https://www.collectanddisplay.com
Discount codes below especially for you guys, every little helps right.
"THETOYCHRONICLE5" https://www.collectanddisplay.com
"welovegary" http://www.tenacioustoys.com/
"ExclusiveTTC" http://theblackspot.pt/
(all info lifted from Kidrobot)