Get ready for cuteness overload as Tokidoki reveals what's to come. The sweet Donuttella gets new friends, new Cactus grow and the famous Unicornos are reenforced!
The new Cactus Pets include 10 new characters with a chase!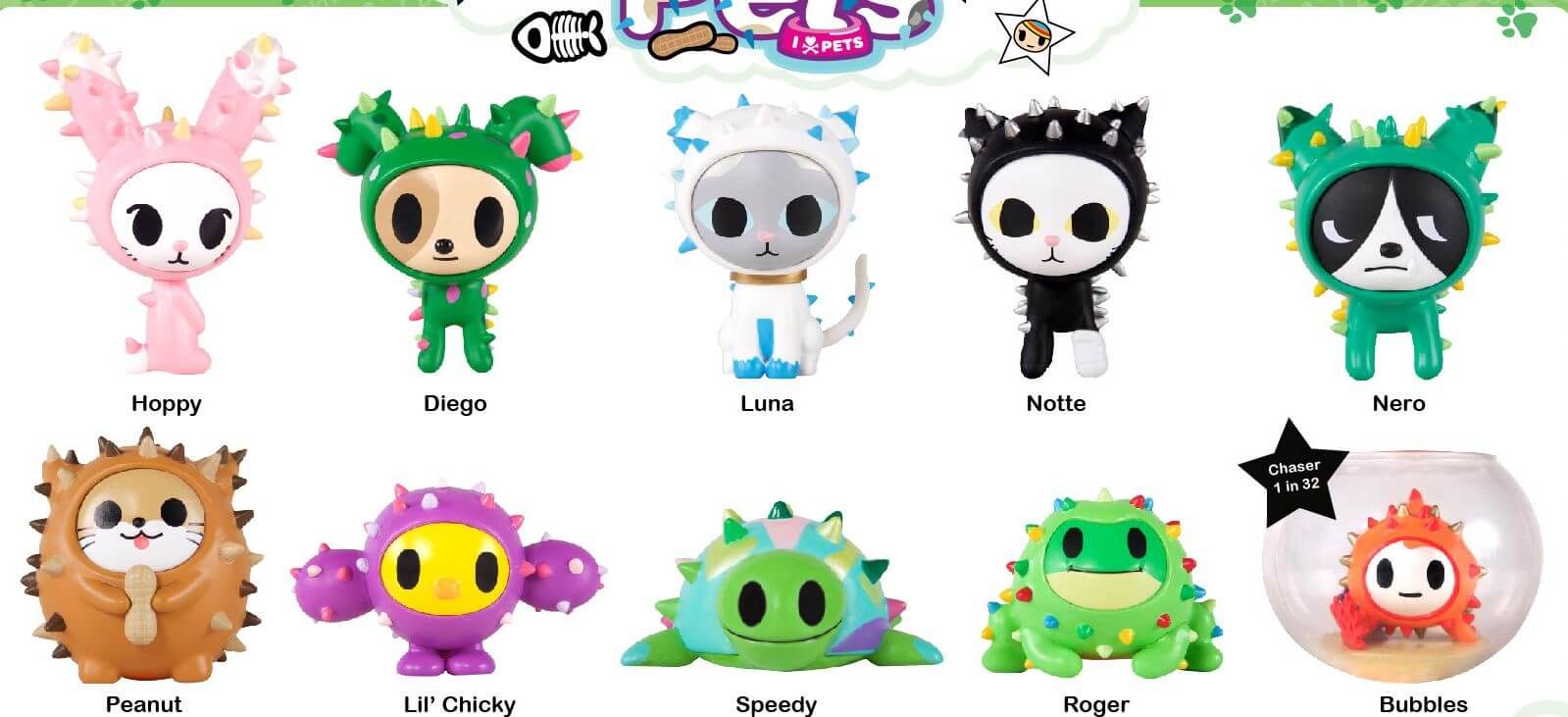 Each figure stands about 3.5 cm high, the chase figure is Bubbles (1 in 32).
The new Donutella and Her Sweet Friends includes twelve 4" figures including Donutella, her other doughnut friends, several pets and one sprinkle covered spaceship.

Finally the famous Unicorno series return 12 new characters in this series include:Rosa Latte, Prisma, Kaijucorno, Wasabi, Kinoko, Valentino, Diamante, Honeybee, Soulmates, Liberty, Tokimeki and Neo.

Ok, now that our hearts are back beating we can tell you that our sponsor and european retailer The Black Spot has them up for pre-order for €7.90.
Cactus Pets HERE
Donutella and Her Sweet Friends HERE
Unicorno series 5 HERE
Plus with the special TTC discount you get 5% off. Every little helps. Use code "exclusivettc" at checkout!
Get yourself some cuteness, you deserve it!