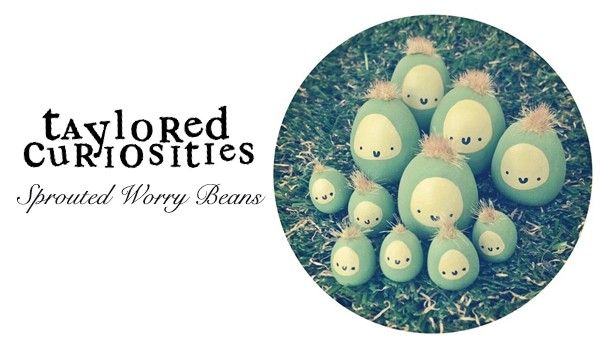 Bless Taylored Curiosities for bringing more cuteness and happiness into the world with her latest series of Worry Beans. This time the Worry Beans have Sprouted! These green guys have grass sprouts growing on their heads. This provides the perfect camouflage for exploring and having crazy adventures! Even the Beanlets have tiny tufts to conceal them.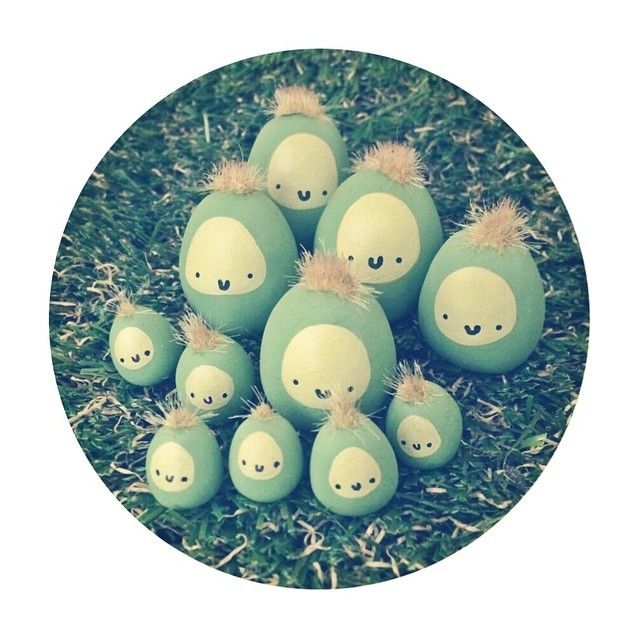 I don't know about you, but I seem to have a lot of little worries this season. So let these Worry Beans do the worrying for you and put your feet up with a good cup of tea!
Each one is hand sculpted and painted and topped off with a bit of artificial grass. No two will be identical due to the handmade nature. Each set comes with a Worry Bean, instructions, an originally illustrated sticker and badge; all packaged in pretty paper ready to gift.
Priced at £6 with added cuteness and fun, you can get them from Taylored Curiosities http://tayloredcuriosities.bigcartel.com/ make sure you check out her other awesome goodies.
Roughly 1-1.5″ tall, shades may vary.
The perfect gift for yourself or a worrier you know.
You can find more Taylored Curiosities  goodness via her
Oh Use #worrybeans if you share photos of your Worry Beans and tag me so Taylored Curiosities can see all your amazing adventures!
All items are handmade in the UK by Taylored Curiosities. Sculpted, cast and painted from original designs.
(Worry Beans design, story and images are fully copyright protected. © Taylored Curiosities)